3 Business Schools Engagement on Social Media In 2015
Business schools are starting to wise up to social media. They are starting to use websites like Facebook, Twitter and others to attract applicants and also to draw attention to themselves. As Matt Symonds (2013) writing for Forbes explains, in 2013 a ranking was created of the top 50 MBA business schools using social media. It was found that Harvard Business School was far in front of the crowd of other business schools on Facebook and LinkedIn. However, on Twitter and YouTube Stanford was in the lead. Both of these business schools were found to be way ahead of other business schools in the USA, and as Symonds explains:
"Neither Harvard nor Stanford offer undergraduate business courses, further reinforcing their impressive social media performance."
Generally speaking business schools have been slow to adapt to this "new-fangled" thing of social media websites. This is thought to be particularly true with regard to their marketing strategies. This is somewhat ironic when you realise that such business schools often offer classes about social media, and these include how to make money from it. Their use of these tools themselves has been quite poor. In some cases there may have been efforts made but these have not really grabbed the imagination of the intended audience.
However, business schools may need to change their approach and quickly. One driver for change is massive open online courses (MOOCs). These are courses that are delivered for free or very low cost online. Many of the big business schools have been jumping on board with this, one example of which is Wharton School. Yet there seems to be inconsistency or a lack of understanding that using social media for marketing these types of courses is highly beneficial for finding interested parties.
Two years after the study one can see that the top business school for social media activity overall is still Harvard Business School. In 2013, Harvard was closely followed by Stanford. In third place with almost half of the interest that Harvard and Stanford get was the University of Pennsylvania, the Wharton School. Close behind that is the Darden school at the University of Virginia, and MIT Sloan School of Management was in fifth place. In sixth and seventh place were the Haas School at the University of California at Berkeley and the Columbia Business school, yet these two have only a fifth of the interest that Harvard and Stanford have been able to attain.
Social Media Engagement
Looking more closely at the different social media websites in 2015, Harvard Business School had the most Facebook likes. Following Harvard was Stanford, then Darden School, then Wharton School and in fifth place, the MIT Sloan School of Management. Again, this fifth ranked school had only a fifth of the likes that Harvard had. On Twitter, Stanford does the best, and in second place is Harvard Business School, being closer to Stanford than 2 years ago. The Wharton School is close behind Harvard, and in fourth is  MIT Sloan School of Management.
Business schools Social Media Engagement in 2015
One of the most important points that business schools need to promote on social media is their excellence in thought leadership. LinkedIn would seemingly be a very good platform for achieving such a goal. However, business schools have been slow to pick up on the benefits of LinkedIn. Wharton School scored the highest in terms of LinkedIn followers whereas Harvard Business School is in second place with half the number of subscribers. In third was Stanford and fourth was the MIT Sloan School of Management.
The report showed that for YouTube, figures of subscriber numbers for Harvard and Stanford are almost twice those of all of the other 23 schools put together, which is a pretty shocking statistic. Business schools need to catch on to the importance of YouTube particularly given that it is such an important search engine. Harvard and Stanford massively outstripped the other business schools, even those others appearing in the top five of the rankings. Indeed, Stanford showed the largest number of YouTube subscribers. Harvard Business School came in second place. In third, fourth and fifth were Haas, Columbia Business School and Wharton respectively.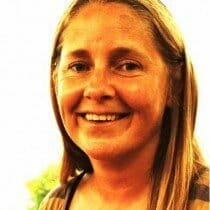 Paula Newton is a business writer, editor and management consultant with extensive experience writing and consulting for both start-ups and long established companies. She has ten years management and leadership experience gained at BSkyB in London and Viva Travel Guides in Quito, Ecuador, giving her a depth of insight into innovation in international business. With an MBA from the University of Hull and many years of experience running her own business consultancy, Paula's background allows her to connect with a diverse range of clients, including cutting edge technology and web-based start-ups but also multinationals in need of assistance. Paula has played a defining role in shaping organizational strategy for a wide range of different organizations, including for-profit, NGOs and charities. Paula has also served on the Board of Directors for the South American Explorers Club in Quito, Ecuador.