The United Nations (UN) has seen the Blockchain technology as one of the best ally it can find against middlemen and the corruption that can compromise achieving the Sustainable Development Goals (SDGs).
Since most applications of blockchain technology aim to provide transparency and indisputable records of transactions, it also has a great potential to eradicate corruption. With digital ledgers providing a secure channel for making and recording transactions, anything requiring verifiable and auditable transactions becomes automated.
Tackling the 17 SDGs
Nonetheless, The UN has already started a pilot program in distributing aid to the Refugees in Jordan camps. In these case, and using the Ethereum blockchain back-end, Refugees were given electronic vouchers according to their needs. That way, the aid could be delivered accurately and faster to their legitimate person. But the UN SDGs program is wider, deeper and complex than that so far. Being realistic, the UN has a limited impact due to the bureaucracy maze that exists behind it. As it has been said in a recent article, Blockchain will help with that but, still, it requires that many other actors have the will of contribute and actually take part in the achievement of those goals. Actors from the private sector.
B-corps, often known as social enterprises, are organizations applying commercial strategies to bring about maximum improvements in human and environmental well-being. Such organizations develop programs focused on social impact alongside profit making for the shareholders.
If the UN is to succeed accomplishing the 15-year plan of 17 Sustainable Development Goals, it will need all the help it can get, and the following blockchain-based startups are there to give that extra hand.
4 Startups to the rescue
For that, Influecive's expert Daniel Craig points out in a recent article 5 of the most influence and with major impact companies in achieving the SDGs:
E-Residency
However e-Residency is not exactly a startup, but it is using the blockchain according to a SDG goal. E-Residency is a project of the government of Estonia. Estonia is on a mission to build the most advanced digital society in the world. Providing electronic commercial residency, this e-ID enables one to conduct commercial activities in both the public and private sectors. It is more of an international passport in the virtual world. For those with national citizenship, it provides access to all the government e-services as well.
Besides, Estonia is the first nation to publicly work with blockchain technology at the national level. This could simplify bureaucracy, secure personal data, and breed transparency. For instance, e-resident could see who accessed their medical records or other data.
BitPesa
Launched in 2013 and headquartered in Nairobi, Kenya, BitPesa is a digital currency exchange with operations in several locations including London, Dakar, and Lagos. Basically, the main aim of BitPesa is to help diasporas transfer money to Africa quickly and cheaply. They accept digital currencies and offer users fiat money in exchange. It allows users to bypass the mammoth wire-transfer companies like MoneyGram and Western Union. This reduces the fees by two-thirds, resulting in savings of about $74-million each year.
Provenance
Provenance enables the use of digital product passports to prove authenticity and origin, creating an auditable record of the journey a physical product has taken. This startup aims to prevent the sale of fake goods and reduce the cost of certification—certification that often causes businesses to double spend. With an increase in the need for transparency, Provenance will help most people know more about the products used every day. As the products travel all the way from the manufacturer, distributor, retailers, transporters, sales and delivery networks, it will be possible to track the goods for authenticity.
ID2020
ID2020 works towards solving the problem of identity exclusion to over a billion of people worldwide through a public-private partnership. It focuses on protecting individuals through the four principals of identity.
This goal aligns with the United Nations SDG 16, aiming to promote an inclusive society and accountability at all levels. So far, it aims to promote legal identities, including birth registration. Companies like Cisco Systems, PriceWaterhouseCoopers, Accenture, and Microsoft are all partners in this venture.
John Edge started this project due to the need for a self-sovereign identity. It is a concept that says people and businesses should be able to store their own identity data. And then provide it efficiently without needing to validate it and without relying on a central repository of identity data.
The Blockchain as a matter of solution
Therefore and as it has been seen in these lines, the Blockchain is opening up doors that they were closed before due to lack of a consistent technology for such a massive projects. These startups, among many others like Everex, Stellar or Ambrosus, are following the same goals as the UN and the SDGs. And they are going together aiming to make this world a little bit fairer.There are not only 17 major problems in the world, but for the very first time and with the help of the Blockchain, achieving the SDGs are, actually, possible.
Thought leadership series on new trends and blockchain, powered by Humaniq.
Launched in 2016, Humaniq aims to provide mobile finance to the 2 billion unbanked population through its mobile app for good, that uses biometric authentication to replace traditional methods of ID and security. Humaniq's open source stack and API will be available for startups and other businesses to build services on its core technology, making it easy to adapt their service and plug it into Humaniq's network to reach a huge, untapped audience.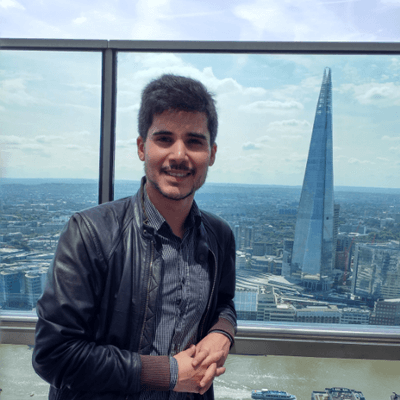 Hernaldo Turrillo is a writer and author specialised in innovation, AI, DLT, SMEs, trading, investing and new trends in technology and business. He has been working for ztudium group since 2017. He is the editor of openbusinesscouncil.org, tradersdna.com, hedgethink.com, and writes regularly for intelligenthq.com, socialmediacouncil.eu. Hernaldo was born in Spain and finally settled in London, United Kingdom, after a few years of personal growth. Hernaldo finished his Journalism bachelor degree in the University of Seville, Spain, and began working as reporter in the newspaper, Europa Sur, writing about Politics and Society. He also worked as community manager and marketing advisor in Los Barrios, Spain. Innovation, technology, politics and economy are his main interests, with special focus on new trends and ethical projects. He enjoys finding himself getting lost in words, explaining what he understands from the world and helping others. Besides a journalist, he is also a thinker and proactive in digital transformation strategies. Knowledge and ideas have no limits.