Bitcoin is tailor-made for tax evasion, money laundering, and hard-to-trace transactions, and these things cause problems for governments (and for regular people, too).

– Bitcoin News 
Despite all the negative press, Bitcoin is still proving to be popular and much more important than any single Bitcoin exchange or entity. Bitcoins are bought and sold through exchanges at a variable price against the value of other currency. It is estimated that the Bitcoin network is valued over $1.4 billion (USD). According to Reuters, undisclosed documents indicate that employees at banks such as Morgan Stanley and Goldman Sachs have visited Bitcoin exchanges as often as 30 times a day. An interesting statistc to be sure. Employees of international banks, major financial organizations, and well-known investors have shown interest in the Bitcoin industry as well.
Regulatory concerns would certainly help to allieviate the perception and a startup has appeared on the landscape to do just that. BTC Global is a Bitcoin startup in Uruguay developing products and services for crypto-currencies, and is currently in its second round of financing with investors from the Bitcoin community. Powered by an international team of early Bitcoin adopters and security experts, BTC Global is the world's first Bitcoin company focused on a full arsenal of complementary crypto-currency solutions.
BTC Global has developed a distributed solution to address the regulatory challenges facing Bitcoin adoption in the United States and worldwide. The partnership program is called Massive Parallel Licensing, inspired by the advantages of parallel computing. It will allow partner entrepreneurs to grow the Bitcoin economy in full compliance with applicable laws by minimizing the financial and regulatory burdens of full compliance. Partners will immediately gain access to all of BTC Global's various products, including its Bitcoin exchange, BTC.uy, the fastest in the market, capable of over 300,000 transactions per second.
The highest hurdle for entrepreneurs interested in launching a Bitcoin exchange business is the significant international and local regulatory requirements. It is estimated that an investment of over $10 million would be required to reach total legal compliance in all the U.S. 50 states alone. The BTC Global Massive Parallel Licensing program addresses this hurdle with a package that includes comprehensive regulatory support and a full suite of Bitcoin products and services.
BTC Global has developed its Massive Parallel Licensing Program in response to international regulators' recent focus on preventing money laundering and tax evasion in the Bitcoin industry. On May 15, 2013, the United States Department of Homeland Security (DHS) seized a bank account used by a subsidiary of the world's largest Bitcoin exchange to buy and sell Bitcoins. DHS alleged, and a federal judge agreed, that there is "probable cause" that the exchange, which is based in Japan, is an "unlicensed money service business." If proven, the penalty for operating such a business is a substantial fine and up to five years in prison.
BTC Global's partnership program will help safeguard partners from this kind of legal exposure by ensuring full regulatory compliance. BTC Global's legal team includes commercial attorney and respected Bitcoiner, Marco A. Santori, as well as Andrew T. Miltenberg of New York's Nesenoff & Miltenberg, LLP. "We believe that Bitcoin represents a quantum leap in sophistication for digital currency, and we are excited to be a part of the team that assists BTC Global in revolutionizing borderless commerce," explains Santori.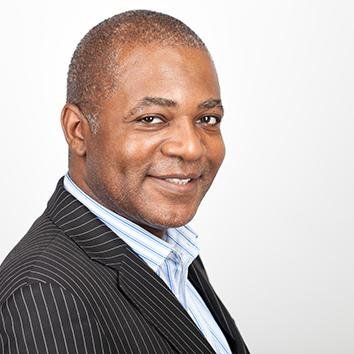 Hayden Richards is Contributor of IntelligentHQ. He specialises in finance, trading, investment, and technology, with expertise in both buy-side, sell-side. Contributing and advising various global corporations, Hayden is a thought leader, researching on global regulatory subjects, digital, social media strategies and new trends for Businesses, Capital Markets and Financial Services.
Aside from the articles, interviews and content he writes for IntelligentHQ, Hayden is also a content curator for capital markets, analytic platforms and business industry emerging trends. An avid new media explorer Hayden is driven by a passion for business development, innovation, social business, Tech Trading, payments and eCommerce. A native Trinidadian, Hayden is also a veteran, having served with the Royal Air Force Reserves for the past 10 years.
Follow Hayden on Twitter @HaydenARichards, linkedin.com/haydenhrichards and http://www.scoop.it/u/hayden-richards