In a world where almost everything is done online from shopping to booking appointments, it's no surprise that cybersecurity specialists are in high demand. Security breaches have increased by close to 67% in the last five years. The last year alone has seen an increase in cybercrime by 11%, and it's estimated that companies will lose $5.2 trillion in revenues in a span of five years.
This explains why cybersecurity jobs are positive and projected to grow at 32% over the next decade. Almost every organization, regardless of the size, is trying to protect its business against cyberattacks. Currently, the supply of cybersecurity workers is struggling to keep up with the demand.
Judging by current trends, the demand for cybersecurity workers is unlikely to slow down. If you have any interest in the field, there has never been a more opportune time to study cybersecurity.  Below are the different types of degrees to study:
Bachelor Of Science In Cybersecurity
Data breaches and software vulnerabilities have become a common occurrence, which has resulted in an increase in demand for cybersecurity specialists. A degree in cybersecurity will prepare you for work in network security and ways to protect data assets.
You need at least a high school diploma or its equivalent to enroll for this course. The course spans four years, and you get to choose your area of focus. It can be network security, information assurance, cybercrime, or forensics.
Once you attain your degree, you can pursue a career as a cybersecurity analyst, network security administrator, digital forensics expert, etc.
BS In Computer Science
This 4-year program focuses on processes of computation and techniques used in the development of software systems. Computer science mainly focuses on the theoretical part of computer systems. As such, computer scientists can develop mathematical models that help improve performance in computer-based systems.
As a computer scientist, you will be proficient in several programming languages. You will also develop skills that improve your ability to anticipate problems, develop solutions, and trace the problems to their source.
With a computer science degree, you can work as a systems administrator, cybersecurity analyst, software developer, etc.
Cryptography
Cryptographers are professionals that develop security systems to protect sensitive data from cybercriminals. They can encrypt and decrypt data. They also look for weaknesses in systems and networks.
The role of a cryptographer will vary depending on the organization. You can work in a financial institution where your role is to encrypt and secure financial data. You can also analyze data using statistical models to solve security problems.
Jobs in cryptography are elusive as wits are considered the ultimate weapon. As such, employers have different requirements regarding undergraduate or graduate degrees. For example, cryptographers in cod-based communications need a doctorate degree in computer science or mathematics. Online cryptographers require a doctorate degree in cybersecurity.
A career in cryptography is rewarding as the average salary is $149,040, with some earning upwards of $190,000. As a cryptographer, you can work in tech companies, insurance companies, military, the FBI, or NSA.
Software Engineering
To become a software engineer, you can either opt for the 4-year bachelor's degree or the 2-year associate degree. Employers prefer the former, but even with the associate degree, you can get entry-level jobs.
The degree program is broader and focuses on areas such as computer science and mathematics. Here, you learn more about software testing, programming, embedded systems, software architecture, and networking.
Once you've graduated, you can pursue a career as a software developer or transition into cybersecurity. Experience in software development, security intelligence, systems engineering, and risk analysis will help you land feeder roles in cybersecurity.
As a cybersecurity specialist, you are required to have complete knowledge of your systems. Software engineering prepares you for life in cybersecurity by teaching you skills such as Linux, information systems, and security.
To improve your chances of landing a job in cybersecurity, you can get certifications such as GIAC, Certified Information Security Manager, or Certified Information Systems Auditor. Although these certifications are not requirements, employers view them as a bonus and could help bolster your career in cybersecurity.
Careers in cybersecurity are limitless, depending on your education. You can begin with entry-level jobs, which typically require a bachelor's degree and work your way up to managerial positions. Some jobs will require postgraduate degrees, while others require certifications or associate degrees.
This is an article provided by our partners network. It does not reflect the views or opinions of our editorial team and management.
Contributed content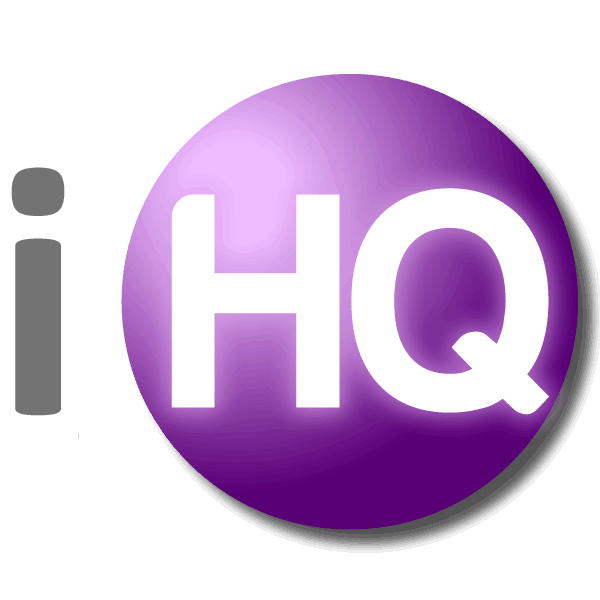 IntelligentHQ Your New Business Network.
IntelligentHQ is a Business network and an expert source for finance, capital markets and intelligence for thousands of global business professionals, startups, and companies.
We exist at the point of intersection between technology, social media, finance and innovation.
IntelligentHQ leverages innovation and scale of social digital technology, analytics, news and distribution to create an unparalleled, full digital medium and social business network spectrum.
IntelligentHQ is working hard, to become a trusted, and indispensable source of business news and analytics, within financial services and its associated supply chains and ecosystems.