Big data is the buzz word for the present times. And it is going to be bigger as we move in a world full of data processing. Any person or career will need to bear in mind understanding this concept and managing minimum related skill sets. As we move through sensors and the future present notion of Internet of All Things big data will be part of our daily life with its numbers, graphics, dashboards of percentages and mathematical analytics.
So as the amount of data in our fast forward world continues exploding, and as all of us are producing large data sets—so-called big data—there will be a need to analyse that data and understand how to read it. This unique skills will become a powerful key basis of competition, underpinning new waves of work opportunities, productivity growth, innovation, special disruptive innovation and consumer surplus.
This quote synthesises some of the present challenges and opportunities with big data:
"Listening to the data is important… but so is experience and intuition. After all, what is intuition at its best but large amounts of data of all kinds filtered through a human brain rather than a math model?"–Steve Lohr
In a gathering of experts brought together by TechRepublic to debate the skills in most demand in the IT field this year, Robert Noble, director of software and engineering of WhitePages said that Big Data jobs will be most in demand during 2014. According to Noble:
"For big data, companies are looking to find clever ways of mining data and discovering business intelligence they didn't know before… so the demand for job roles focusing on these will be popping up a lot this year".
At the same time, Network World found that Big Data skills pay "top dollar". Getting in on the money means excelling. Understanding how to shine in this field is essential to securing a great job. The 7 top skills for big data are:
1. An analytical approach
An analytical mind is everything in a big data environment. Looking at the nitty-gritty and considering how this may potentially impact another theme in the data helps businesses to really get to the bottom of their successes and failures.
2. Attention to detail
This skill is critical for success in the big data field. Small details can have a big impact on the overall outcome of a big data project. As the old adage goes, the devil is in the detail, and missing small details can steer a business off down the wrong path.
3. Ability to see the big picture
At the same time as a keen eye for detail, an overview of the big picture and understanding what the business really wants from its big data challenges is key to organising data to help the business to succeed.
4. Problem solving
Big data sometimes comes with big problems. Having a creative approach to problem solving helps big data experts to see ways through the challenging issues in front of them. They do not let problems hold them back but instead see them as challenges, and they take the bull by the horns.
5. Inquisitive
Big data stars know that asking questions and drilling down to get the real answers helps to structure big data in such a way that it is really useful for the business.
6. Quick thinking
Organisations can't afford to wait years to understand the trends and patterns that are affecting them in their business environment today. They need timely information that can help them to outdo their competitors. Those that can think and act quickly on the information in front of them will win through in this highly competitive field.
7. Communication
The bottom line is that if you cannot communicate with business managers and strategists it will be hard to succeed in big data. In both understanding project boundaries and communicating back complex ideas in a way that business owners can understand them is essential for success here. Your technical skills are important, but being able to communicate the key points really separates the wheat from the chaff in this line of business.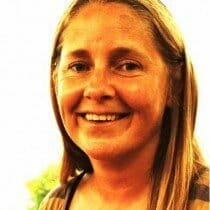 Paula Newton is a business writer, editor and management consultant with extensive experience writing and consulting for both start-ups and long established companies. She has ten years management and leadership experience gained at BSkyB in London and Viva Travel Guides in Quito, Ecuador, giving her a depth of insight into innovation in international business. With an MBA from the University of Hull and many years of experience running her own business consultancy, Paula's background allows her to connect with a diverse range of clients, including cutting edge technology and web-based start-ups but also multinationals in need of assistance. Paula has played a defining role in shaping organizational strategy for a wide range of different organizations, including for-profit, NGOs and charities. Paula has also served on the Board of Directors for the South American Explorers Club in Quito, Ecuador.