Companies across the board are increasingly investing in data and analytics — or at least planning to do so in the near future. Still, despite these well-intentioned plans to become more data driven, most organizations are still far from where they'd like to be in terms of how they're able to capitalize on data to improve business outcomes.
Gartner classifies five levels of data and analytics maturity:
Basic: Data is siloed and analyses remain ad hoc.
Opportunistic: IT tries to improve data quality and availability, but lack of culture and leadership hurts progress.
Systematic: Strategy and vision are starting to emerge, and data sources are integrated better.
Differentiating: Leaders have bought in, data and analytics ties into business performance, and return on investment (ROI) is measurable.
Transformational: The strategy and execution for data analytics are aligned and central to business strategy.
More than nine out of 10 businesses worldwide (91 percent) have not yet reached the transformational maturity level. In fact, six out of 10 companies rated themselves within the lowest three levels.
It's clear businesses are still encountering possible barriers to realizing the true benefits of data analytics. Here are just four reasons your company may still be struggling to mature its analytics strategy.
#1: Data Sources Remain Fragmented and Siloed
The first challenge businesses face is figuring out how to bridge the gaps between different internal and external data sources. As one expert for Gigabit magazine stated, it's important to avoid creating "data islands" or "disconnected repositories of data with inconsistent structures."
If you're trying to make a piecemeal approach to data sourcing, it's only going to keep getting slower and more convoluted over time. Luckily, modern business intelligence (BI) systems are capable of connecting all types of sources into your data warehouse — databases, point-of-sale systems, social media, customer platforms, marketing metrics, websites and the list goes on and on.
Another form of fragmentation arises when data is siloed, and thus isolated from the teams and employees trying to use it. Silos prevent users from getting the information they need to drive decision-making. It's the difference between being able to query data directly and having to work through an intermediary by submitting a request for information.
Another problem with data silos is the fact that the information within two different silos about the same subject may be different — leading to teams making decisions without one source of agreed-upon truth.
#2: Underestimating the Value of Data Visualization
Consider the quality of the insights users receive when they enter a query. Data visualization is key to helping users understand what the data is saying and gaining context. Static graphs and charts only offer a finite amount of value, while interactive data viz helps users dive deep into data and contextualize it further. This leads to better quality insights upon which to act. The ability to keep drilling down into interactive, 3D models on platforms like ThoughtSpot gives users a more comprehensive view of each data insight.
According to CIO, many global businesses are still missing out on the value of easily digestible advanced data visualization.
#3: Lack of Buy-In from Leadership
Business leaders approve funding for technology and hiring, of course. This is one reason getting buy-in from executives is important. But they also help set the tone for company culture. Lack of buy-in from leadership can be the kiss of death for data analytics maturity. This lack of engagement will trickle down through the ranks, clouding expectations surrounding data and suppressing adoption.
Get leaders on board early and keep them in the loop every step of the way. Data-driven organizations have buy-in at every level rather than just from a handful of IT and data specialists.
#4: Low Employee Adoption Rates
Your data analytics strategy is only as effective as it is utilized. If employee adoption rates are low, examine why. Are your BI tools accessible, easy to understand, and user-friendly? Do people have the training they need to feel comfortable running queries? Has the organization set expectations regarding how and when employees should turn to analytics — and why it's so crucial to adopt a data-driven mindset?
These four barriers stand between businesses and the true benefits of data analytics. Overcome them and your organization will be more agile, effective and productive.
This is an article provided by our partners network. It does not reflect the views or opinions of our editorial team and management.
Contributed content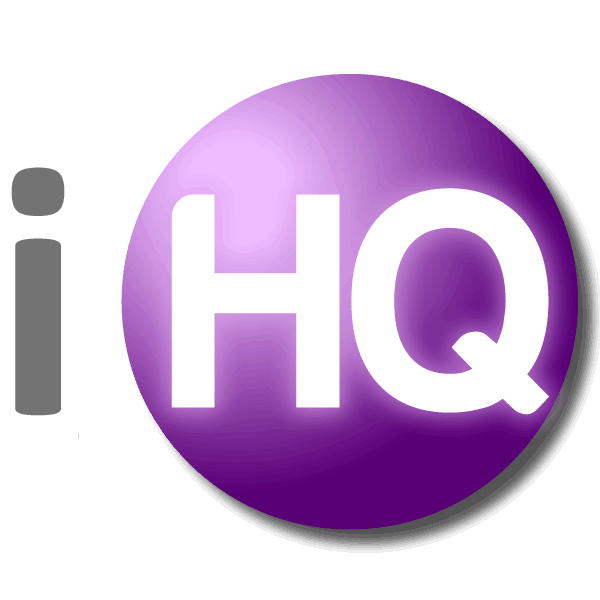 IntelligentHQ Your New Business Network.
IntelligentHQ is a Business network and an expert source for finance, capital markets and intelligence for thousands of global business professionals, startups, and companies.
We exist at the point of intersection between technology, social media, finance and innovation.
IntelligentHQ leverages innovation and scale of social digital technology, analytics, news and distribution to create an unparalleled, full digital medium and social business network spectrum.
IntelligentHQ is working hard, to become a trusted, and indispensable source of business news and analytics, within financial services and its associated supply chains and ecosystems.