Tim Draper and the Draper Venture Network open up a new way for investors to share and syndicate alongside each other. NBA All-Star Baron Davis and LunarCrush CEO Joe Vezzani join as Venture Partners.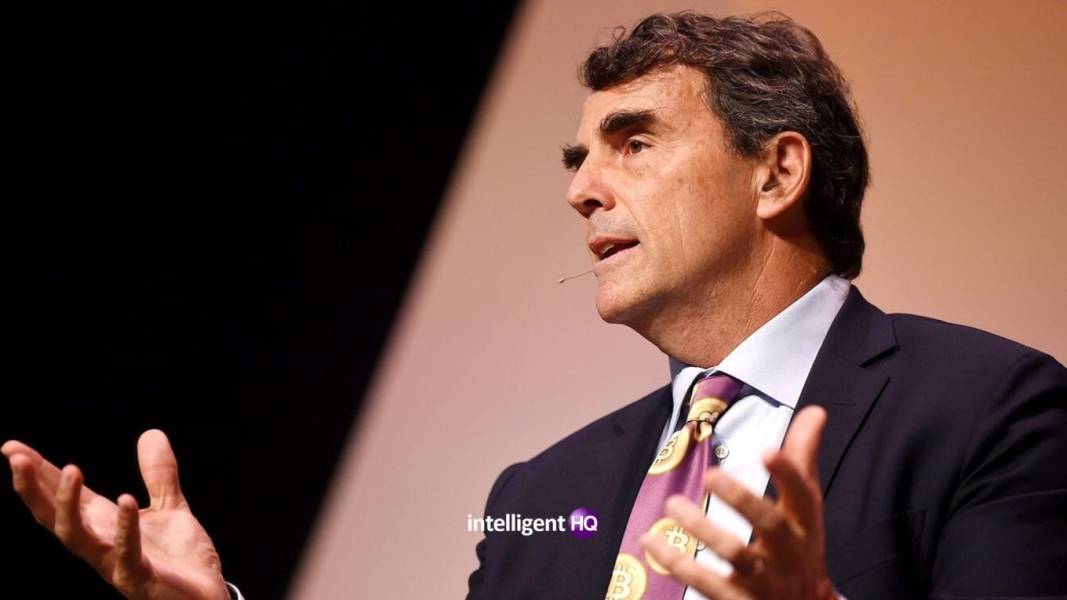 The Draper Venture Network (DVN), a global alliance of venture investors founded by Bitcoin investor and venture capitalist Tim Draper, will be launching a new syndication vehicle for its members and beyond: The Draper Round Table. The Draper Round Table will launch in January 2023 to include family offices, corporate venture capitalists, angel investors, and other solo capitalists to reflect the changing and diverse landscape of venture investing. The vehicle will be accessible through the Draper Decentralized (DraperX) platform.
"The world of investing is changing rapidly. We are expanding access for investors so that the best entrepreneurs, wherever they are, can get funded" said Tim Draper, Founding Chairman of the Draper Round Table.
"We are excited to finally be launching the Draper Round Table after working on it in the background for over a year. We believe it will play a significant role in getting quality Web3 companies funded, and thoughtfully introducing new investors to the space," said Sid Mofya, Executive Director of the Draper Network and co-founder of the Draper Round Table.
New investors can join the Draper Ecosystem and become eligible to invest alongside Draper Network venture capitalists on the Draper ecosystem's proprietary deal-sharing platform, DraperX, and as potential limited partners to other funds in the Network. The DraperX platform is designed to facilitate family offices' integration into the venture capital ecosystem and investment in deals of their choosing.
"The opportunity to tap into the dry powder from pandemic investing, while simultaneously enabling an investment ecosystem that rewards trust and quality of deal flow is unmatched. The Round Table is an investor's look into what Tim and the Draper ecosystem have to offer for Web3 and fintech investments," said Siddarth Sridhar, co-founder and General Partner of the Draper Round Table.
The Draper Round Table brings together family offices, VCs, corporate leaders and others around a love for startups. Events will allow members to evaluate and promote startups to the Draper Round Table community, as well as allow the members to get better acquainted through events, Zoom calls, lectures, etc.
Joe Vezzani, current CEO of LunarCrush joins the Draper Round Table as a Venture Partner.
LunarCrush, founded in 2018, is a leading social intelligence platform for cryptocurrencies, NFTs, and stocks with the mission of making everyone a better investor. The firm recently reached an all-time high due to the conversations, metrics around social contributions, social mentions, and social engagement surrounding the failure of FTX – the second-largest cryptocurrency exchange.
"It is important at moments like this to not shy away from innovation but to double down on it. The only way we make innovation happen is to inspire and support entrepreneurs willing to risk everything in search of creating something better. I look forward to doing my part in making dreams a reality for anyone willing to make the leap. DVN is a deep venture resource that puts founders first, the Draper Round Table will harness the network's resources and unlock the network for everyone." said Vezzani.
Joe will continue his role as CEO at LunarCrush.
LunarCrush was invested in by Draper Goren Holm, an LA-based venture studio and Manutara Ventures, both members of the Draper Venture Network.
Two-time NBA All-Star, serial entrepreneur, investor, and creator, Baron Davis, also joins the Draper Round Table as a Venture Partner.
"I'm excited to be a part of the Draper Round Table and Draper Network. As a founder of the venture studio, More Than Us (MTU), it's exciting to have the support of a network and be able to create real opportunities that will have BIG results," said Davis.
Davis founded several businesses, including Sports, Lifestyle in Culture (SLiC), Business Inside the Game (B.I.G.), UWish, and LAUNFD. He recently launched the More Than Us Venture Studio ("MTU") to empower underrepresented communities to develop and create non-fungible tokens.
Davis was an early investor in Vitaminwater and also assisted in the launch of Thrive Market. He recently made investments in the WNBA, UNest, a college savings app, and Kitu Super Coffee, an organic ready-to-drink coffee company. Hims, Sleeper, Thrive, H1, HoneyBee, Cann Drinks, Tracklib, Quip (Blue Scorpion), Complex, Charge Enterprises, Task Human, Toucan, and Vidy are among the additional investments.
Investors will get the opportunity to invest in Draper Network deals as they happen and share their deals with the DVN for a carry bonus. The vehicle is supported by Aragon DAO systems for governance, voting, membership, and reputation. Premium members of the Draper Venture Network will have the opportunity to participate in a shared carry pool resulting from investments made through the Draper Round Table. Family offices can join the Draper Venture Network for $10k per year. Investors can additionally get the opportunity to get access to a wide variety of portfolio and liquidity services for their investments. For more information, please visit draperroundtable.com.
About DraperX
DraperX is an investment club platform to connect startups to investors. DraperX was originally only available to members of the Draper Venture Network. Now it is being opened up to qualified family offices and corporations. Membership costs $10k per year.
About Draper Round Table
Draper Round Table defines itself as Web 3.0 for Family Offices, and other qualified investors to gather with corporate leaders and startups.
About Draper Venture Network
Initially formed in 1990, the Draper Venture Network is a self-governed organization of independent venture funds that cooperate on investment diligence, marketing intelligence, corporate relationships, and co-investments. The member funds raise their own capital and manage their investment decisions independently.

Founder Dinis Guarda
IntelligentHQ Your New Business Network.
IntelligentHQ is a Business network and an expert source for finance, capital markets and intelligence for thousands of global business professionals, startups, and companies.
We exist at the point of intersection between technology, social media, finance and innovation.
IntelligentHQ leverages innovation and scale of social digital technology, analytics, news and distribution to create an unparalleled, full digital medium and social business network spectrum.
IntelligentHQ is working hard, to become a trusted, and indispensable source of business news and analytics, within financial services and its associated supply chains and ecosystems.