Entrepreneurship is neither a science nor an art. It is a practice. – Peter Drucker
Entrepreneurism not only requires passion and vision, but demands fundraising persistence in today's challenging economic times. The Business Intelligence Group, creators of the BIG Awards, was founded with a mission of recognizing true talent and superior performance in the business world. Unlike other award programs, real business people, those with experience and knowledge, judge the BIG Awards. The organization's proprietary and unique scoring system selectively measures performance across multiple business domains and then rewards those companies whose achievements stand above their peers.
In 2012, the winners of the Big Awards included Integration Partners and TubeMogul for companies of the year; Domo, Cloud Access and Bkon for start-ups of the year; AdSafe (now Integral), Bill.com, LiveOps Insight, TubeMogul for products of the year and Phil Fernandez, CEO of Marketo for executive of the year.
This week they have announced their selection of Med-Tech, start-up CEO Rudy Mazzocchi as this year's recipient of the 2013 Entrepreneur of the Year Award. Rudy Mazzocchi is best known as a medical device and biotechnology entrepreneur, inventor, and angel investor, with a history of starting new technology ventures throughout the U.S. and Europe. Authoring more than 50 patents, he has helped pioneer new companies involved in cardiology, oncology, orthopedics, neurosurgery, ophthalmology and even embryonic stem-cell development.
Through these efforts, he has become the recipient of many technology and business awards, including the 2004 Ernst & Young Entrepreneur of the Year Award in Healthcare and the National Businessman of the Year Award. Mr. Mazzocchi has 25 years of senior management and financing experience in the medical technology industry and has extensive healthcare background includes an academic, management, and venture perspectives.
Combining these experiences and opportunities, he found the initiative to start writing a collection of medical thrillers based on true events. His debut novel, EQUITY of EVIL has been ranked the #1 medical thriller on Amazon. In 2013, Mazzocchi then introduced his second book in this Series called, EQUITY of FEAR, and recently announced the pending release of his first non-fiction book called "STORYTELLING – The Indispensable Art of Entrepreneurism". In EQUITY of FEAR, researchers and scientists in the United States, Russia and Japan compete in a new technological race to control fear and pain in the minds of the world's populace. At first, the race is rooted in purely scientific ambitions, such as that of space travel or in the era of industrial revolution, but it evolves into something much more sinister.
Rudy has been the Chief Executive Officer at ELENZA  since 2010. He is a General Partner of Ovum Ventures and a Vice President of Business Development at The Innovation Factory. He served as Managing Director of Crossbow Ventures Inc and co-founded St. Jude Medical ATG. He served as the Chief Executive Officer and President of Novavisions AG since June 2008 until 2010.  He also served as the Chief Executive Officer of QUASM Inc.
In his current CEO role at ELENZA, Rudy Mazzocchi has once again strived to overcome the challenges in today's economy to finance and build another med-tech company from the ground up. As recently described in an interview on BioTuesdays, ELENZA combines nanotechnology, artificial intelligence (neural networks-based memory), and advanced electronics to seamlessly "autofocus" an implantable lens without movement.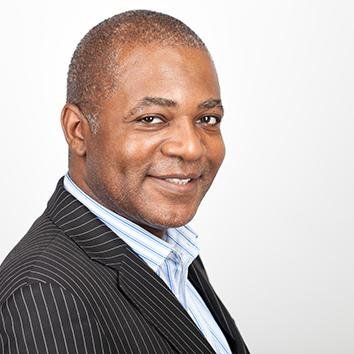 Hayden Richards is Contributor of IntelligentHQ. He specialises in finance, trading, investment, and technology, with expertise in both buy-side, sell-side. Contributing and advising various global corporations, Hayden is a thought leader, researching on global regulatory subjects, digital, social media strategies and new trends for Businesses, Capital Markets and Financial Services.
Aside from the articles, interviews and content he writes for IntelligentHQ, Hayden is also a content curator for capital markets, analytic platforms and business industry emerging trends. An avid new media explorer Hayden is driven by a passion for business development, innovation, social business, Tech Trading, payments and eCommerce. A native Trinidadian, Hayden is also a veteran, having served with the Royal Air Force Reserves for the past 10 years.
Follow Hayden on Twitter @HaydenARichards, linkedin.com/haydenhrichards and http://www.scoop.it/u/hayden-richards