Bank Innovation is an online magazine for bankers on creative customer acquisition and retention. Read  and researched daily by tens of thousands of financial services professionals around the world, the site also services a robust social network of banking innovation professionals on Twitter and LinkedIn. Additionally, the site presents the annual Bank Innovation conference in the spring. The online magazine on Thursday released its  2013 list of Innovators to Watch.
The 44 Innovators to Watch come from a wide cross-section of the industry — there are bankers and entrepreneurs, senior executives and newbies, those who are well known in the industry and those whom most have never heard of.
"People, more than ideas, are the drivers of innovation, implementation, and strategic force in banking," said Philip Ryan, Editor, Bank Innovation. "We took a long, hard look at the who's who of banking innovation to unveil this list, our first-ever tabulation of Innovators to Watch."
Among the companies represented on the Innovators to Watch list are Citigroup, Capital One, Square, US Bank, Stripe, 500 Startups, and Cardfree.
The Innovators to Watch list is one of several definitive features on Bank Innovation, which is read by more than 20,000 industry professionals each month. Bank Innovation also publishes the 10 Coolest Bank Brands, a ranking of social media customer service by banks and an annual collection of the Best TV Ads in Banking. "Congratulations to all those who made our Innovators to Watch list," said JJ Hornblass, Executive Editor and Publisher of Bank Innovation. "To put it bluntly, we're expecting great things from you."
There are a lot of familiar/celebrity names, Jack Dorsey and Ashton Kutcher for example, no big surprise there, especially in Ashton's case, because acting aside, he is actually viewed as a shrewd Fintech investor. Also included was the Winklevoss twins, named for their involvement in Bitcoin. Speaking of Payments.  Dominic Venturo, chief innovation officer for payment services, US Bank was named third on the list
"The Minneapolis-based bank has an unfair reputation for being a stodgy, boring, Midwestern bank. Venturo is a big reason why that reputation is undeserved. US Bank is leading the field in important ways — It's the first big bank to launch mobile photo bill pay, and is now joining USAA in offering voice control technology in its mobile app. Add to that GoMobile digital wallet functionality for the iPhone and that's enough buzz to keep US Bank warm during those long Minnesota winters".
The list is made up of 44 deserved individuals, here are the top ten:
1. Joshua Greenough senior director of technology innovation, Capital One Labs
2. Jack Dorsey founder and CEO, Square
3. Dominic Venturo, chief innovation officer for payment services, US Bank
4. Shawn Budde, co-founder and COO, ZestFinance
5. Neff Hudson, assistant vice president of emerging channels at USAA
6. The Winklevoss twins, bitcoin investors
7. Matt Wilcox, senior vice president and director, Interactive Services and Marketing at Zions Bank
8. Ashton Kutcher, actor and fintech investor, A Grade Investments
9. Bianca Buckridee, social media operations manager, JPMorgan Chase
10. Kristoffer Lawson, founder, Holvi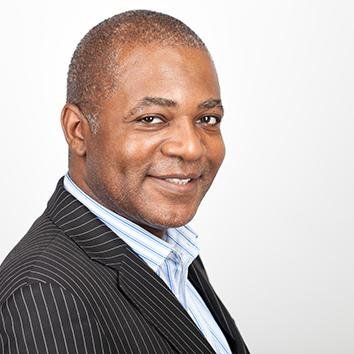 Hayden Richards is Contributor of IntelligentHQ. He specialises in finance, trading, investment, and technology, with expertise in both buy-side, sell-side. Contributing and advising various global corporations, Hayden is a thought leader, researching on global regulatory subjects, digital, social media strategies and new trends for Businesses, Capital Markets and Financial Services.
Aside from the articles, interviews and content he writes for IntelligentHQ, Hayden is also a content curator for capital markets, analytic platforms and business industry emerging trends. An avid new media explorer Hayden is driven by a passion for business development, innovation, social business, Tech Trading, payments and eCommerce. A native Trinidadian, Hayden is also a veteran, having served with the Royal Air Force Reserves for the past 10 years.
Follow Hayden on Twitter @HaydenARichards, linkedin.com/haydenhrichards and http://www.scoop.it/u/hayden-richards