Competitive Intelligence can be defined as the process of ethically gathering and refining information/data so that it can be used to make strategic business decisions. Looking at it another way, Competitive Intelligence is a means to deliver reasonable assessments. Leonard M. Fuld President, Fuld & Company tells us what CI is not: "Competitive Intelligence is not a crystal ball. There is no such thing as a true forecasting tool. Intelligence does give corporations good approximations of reality, near- and long-term. It does not predict the future".
When executed properly, the Competitive Intelligence (CI) function helps firms in business, make better decisions, anticipate threats, plan effectively in a rapidly changing market, and avoid corporate risk. But the non-traditional CI function is often undervalued in corporations, and CI leaders can find themselves struggling for attention and resources. Competitive intelligence is not yet establshed as a traditional corporate function such as you may find in a sales or finance department .
Competitive intelligence still seems to be on the low receiving end of corporate resources simply because the perceived value of the function changes within individual organisations. When interviewed competitive intelligence leaders all tend to agree that the constant flux and business makes it difficult to maintain lasting relationships and generate the necessary influence is required in the organisation.
A good competitive intelligence leader, needs the following attributes; creativity, brains, 'guts' and a sixth sense. This unique combination will allow them to actually start delivering actionable insight and recommendations. Creativity is a skill that is very important for CI people. Not everyone can step outside of their own comfort zone and ponder a problem from another person's perspective or more typically another companies point of view. How else will you be able to identify tactics for measuring performance and increasing competitive/business intelligence value and recognition.
Research and consulting leader Best Practices, recently commissioned a report that explores How the Competitive Intelligence Function can Effectively Guide Your Organization through a Changing Marketplace. The report also identifies 10 Hallmarks of Competitive Intelligence Excellence and presents insights from interviews with veteran CI leaders on how to evolve the CI role from data gathering to providing strategic advice to decision makers.
The 10 Hallmarks of Competitive Intelligence Excellence are:
Build strong relationships with a few key customers.
Focus on top decision-makers and understand their issues.
Hire staff with pass experience involving outcomes responsibility.
Choose questions that are of a strategic nature rather than tactical.
Provide relevant, forward looking deliverables with analysis and recommendations.
Exhaust secondary resources before engaging in primary research.
Reduce risk by engaging legal in developing policies and processes.
Engage internal clients in a continuous feedback loop.
Measure results to show that competitive intelligence function can 'move the needle'.
Grow the function by providing quality deliverables that create demand.
Image credit via businessjournal.gallup.com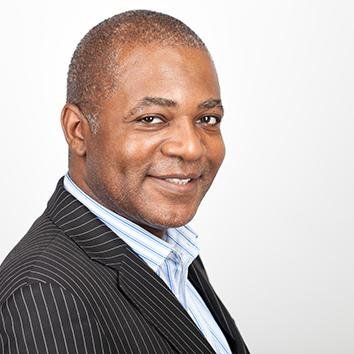 Hayden Richards is Contributor of IntelligentHQ. He specialises in finance, trading, investment, and technology, with expertise in both buy-side, sell-side. Contributing and advising various global corporations, Hayden is a thought leader, researching on global regulatory subjects, digital, social media strategies and new trends for Businesses, Capital Markets and Financial Services.
Aside from the articles, interviews and content he writes for IntelligentHQ, Hayden is also a content curator for capital markets, analytic platforms and business industry emerging trends. An avid new media explorer Hayden is driven by a passion for business development, innovation, social business, Tech Trading, payments and eCommerce. A native Trinidadian, Hayden is also a veteran, having served with the Royal Air Force Reserves for the past 10 years.
Follow Hayden on Twitter @HaydenARichards, linkedin.com/haydenhrichards and http://www.scoop.it/u/hayden-richards