Illustration by Hey Monkey Riot for Nesta
Article written by Maria Fonseca and Paula Newton
As we enter the New Year it is always with a great sense of anticipation regarding what is to come. What will we do? What will happen to us? And for some, what innovations will reach the market in 2015. Fortunately Nesta has made some predictions for innovations that will become a reality in 2015, or at least they hope so.
1. Scentee: Perfuming our daily life experiences
Perhaps one of the most fun of these is smellovision on your mobile phone. Smell o vision was a system that spread a scent during a projection of a film. The idea was first put into practice in 1906 even before the use of sound in cinema. The updated version of smell o vision is an attachment for a smart phone. In Japan there is already a "Scentee" that people can attach to their mobile phones. This is an interesting innovation and people can choose between having the smell of bacon or coffee to wake up to in the morning, from their phone. Scientists in the UK at City University are already working on this, so it might happen that in 2015 we can expect to see this hitting the UK. In the meanwhile, you can enjoy the following japanese short film, that reflects a world where you can experience various scents through the use of your mobile phone.
2. GoodSam: Helping others through an app
Another interesting innovation which is less fun but way more practical is that of a life saving app. It makes people with first aid training aware if you are in the vicinity and have a problem. The app is called GoodSam, and the person with the app needs to simply open the alerter app and press the call for help button. At that time nearby registered first aiders will be contacted. This can make the difference between life and death because every second counts in an emergency. It is Nesta's hope that the emergency services really embrace this helpful app into the mainstream.
3. Moving From being a consumer to being a maker 
The maker movement has been gradually building steam over the past few years, with people beginning to become more involved with crafts and making. There will be a maker fayre in London in 2015 and there are an estimated 75,000 people to attend. The tendency to becoming a maker will be particularly important in the younger generation that is accustomed due to the internet not only to using but making. Since September 2014 computing became part of the national curriculum. 2015 will therefore be the year where all young people will be able to learn in schools on how to make apps and products that will benefit all.
MakerBot´s 3D printing machine
4. More  People Will Access 3D Printers
On the subject of making, perhaps unsurprisingly, Nesta raises the subject of 3D printers that are increasingly being brought into the mainstream. Nesta predicts that these will be more used for making in 2015. In fact with regard to digital making (another item on Nesta's list), it is predicted that in 2015 every young person in the UK will make and share something digital.
5. Alternative Finance will suffer some "shock"
One of the most important topics we cover in Intelligenthq is Alternative Finance. According to Nesta some changes will be seen in crowdfunding and alternative financing over the course of 2015. While it is expected that tremendous growth will continue, it is also anticipated that there will be some sort of "shock" in this industry, such as a major project failing or a platform not delivering returns to savers. A recent scandal was the one of oculus rift, a virtual reality headset funded by kickstarted in 2012,  that was recently sold to Facebook by 2 billion dollars, transforming its young californian inventor into a billionaire and triggering the anger of its crowd funders. Nesta sees this as being likely to lead to an "outcry", but in fact the public nature of this and the transparency will be good in Nesta's eyes.
Oculus Rift user
6. Gleaning will diminish food waste
Gleaning is a wishful thinking prediction that Nesta has made for 2015, arguing that: "In 2015, enough fruit and vegetables will be diverted from food waste to offer millions one of their five a day." This would be major progress and a considerable reduction in waste from UK households, so it can only be hoped that this prediction does indeed transpire. Nesta hopes that volunteers, supermarkets and entrepreneurs will all get involved with this. An example is the charity Feedback that has now six gleaning hubs in the UK.
7. Changing Democracy Through Internet Parties
A topical innovation with regard to government, given that 2015 will be a UK election year is that Nesta believes that Internet Parties may become a reality in 2015. Nesta is of the opinion that these may not necessarily be parties that we will vote for in the election, but that they may be present in the aftermath. The current system is somewhat problematic because it is focused on old, outdated structures, and change is needed here to bring politics into the 21st century. Nesta reports that this is already happening in other nations such as Italy and Spain. People will start to get engaged more at home with Internet democracy. Internet democracy or e-democracy, incorporates the latest technological advances in communication to promote a democracy that is more participatory and open. An example of an internet party is "Podemos" a spanish left wing party founded in 2014 by Pablo Iglesias, a writer, professor and talk show speaker that gathered in a short amount of time an impressive number of adherents. "Podemos" was recently praised by the Financial Times, as having developed a very coherent and serious proposal to the post crisis economic management in Spain.
8. Moving from the IoT to the Internet of Everything
Perhaps unsurprisingly Nesta predicts that the Internet of Everything will start becoming more evident in local neighbourhoods, with low powered sensors starting to create smart infrastructure. According to Nesta this might include a bin detecting when it is full and letting the rubbish collectors know, or being used to help vulnerable people to be able to live alone.
9. The Rise Of the Digital Art
Staying on a digital theme, Digital Art is an up and coming area that has become a prediction for Nesta for 2015. It is argued by Nesta that this will become even more apparent in 2015. This will lead to some permanent installations of digital art that people will be able to enjoy and participate. Various established organizations have already realized the importance of optimising their content for mobile. Art will be closer to all in 2015, through our laptops and mobile phones.
10. Crowd Aware Billboards
On a similarly digital note, it is expected by Nesta that 2015 will start to see the emergence of "crowd aware billboards" that will revolutionize marketing the way we know it, transporting as to a sci-fi scenario. Billboards will be able to broadcast content based on data from GPS phones. This could use facial recognition to understand age and demographics and using this information for the purpose of showing more relevant advertising billboards to the ones that are passing by. These billboards are electronic posters which use facial-recognition technology that enables them to identify the gender and age of viewers.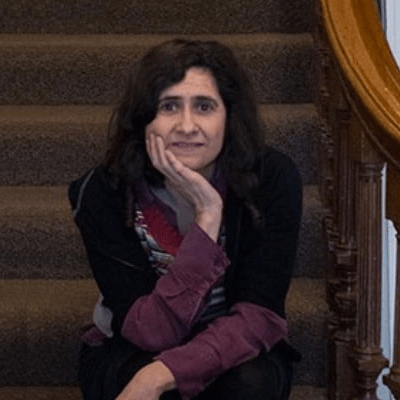 Maria Fonseca is the Editor and Infographic Artist for IntelligentHQ. She is also a thought leader writing about social innovation, sharing economy, social business, and the commons. Aside her work for IntelligentHQ, Maria Fonseca is a visual artist and filmmaker that has exhibited widely in international events such as Manifesta 5, Sao Paulo Biennial, Photo Espana, Moderna Museet in Stockholm, Joshibi University and many others. She concluded her PhD on essayistic filmmaking , taken at University of Westminster in London and is preparing her post doc that will explore the links between creativity and the sharing economy.