Four Peer to Peer Lending Projects
Alternative ways of financing are changing the way that we live our lives, manage our personal finances and do business. Peer to peer lending companies are one approach that is changing financing. There are many peer to peer lending projects springing up through which people are able to obtain funding for both business and personal means. If you need to borrow money there are already plenty of platforms to choose from, depending on what you want to do, how long you want to borrow money for and what kinds of terms you seek. Four different peer to peer lending organisations are described below, and if you wish to borrow money it may be worth looking at these in the first instance, for better rates and increased flexibility.
Zopa presents itself as the "UK's largest peer to peer lending service." The organisation claims to have lent more than £978 million to more than 110,000 people since 2005. The way that it works is that people sign up to lend money and others apply for loans through the system. The site cuts out banks and helps lenders to make more money. These loans are low rate. Borrowers are also able to benefit from being able to borrow anything between £1,000 and £25,000 without being penalised by early repayment fees. Loans are available from one to five years in duration. To get a loan, applicants can look at rates, get a quote, accept and apply, receive a decision within 48 hours on working days and receive the money when the loan is approved. Zopa believes that lenders can get a better rate of return. It provides tools to help lenders see what they can make on their money with a 5% interest rate.
Funding Circle is another major peer to peer lending platform in the UK. The organisation is focused on business loans and it claims to have already lent money to 8,000 businesses. To date over £751 million has been lent to businesses at rates that are considered to "suit everyone". This site is designed for bigger loans of £5,000 up to £1 million. The funds are typically available within one week and again, customers are not penalised for repaying early. Terms go up to five years. There are already 41,827 lenders that use the website, and these people have been able to get a return rate of 7.4%. Even the government run British Business Bank has lent money through the Funding Circle. This may be a particularly good bet for people looking for business loans.
Ratesetter is the platform that has gained the attention of many, and it was voted "best peer to peer lending platform by Which? readers". Those that are lending money through the platform can earn up to 5.8% on their investment over an average of five years, pre-tax. This assumes no early repayment. The site does state that the capital is at risk, so that lenders are aware that they need to consider this option carefully. That said, the risk through this platform is very low, and it is demonstrated that to date £728,847,379 has been loaned and not one penny has been lost. Meanwhile those borrowing are able to get rates of 7.3%, and they may even be able to get the money into their account within a 24 hour window.
Lending Club argues that it is the world's biggest marketplace connecting borrowers and investors. This organisation is based in San Francisco, USA. It works at lower cost than traditional banks, and this means that investors get more for their money, while borrowers get lower rates, so everyone benefits. To date the organisation claims to have funded $11,167,217,348 in loans. Both business loans and personal loans are available through the site. Personal loans can be up to the value of $35,000 and the borrower has to specify what their loan is for and provide an indication of their credit rating. Business loans are available up to the value of $300,000, and at rates that can be as low as 5.9%. The organisation presents figures suggesting that it has loaned $7 billion in business loans. It also states that 95% of its clients would recommend the organisation to a friend or family member, which is indicative of its success.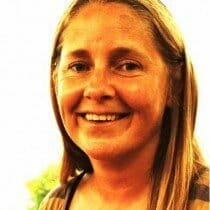 Paula Newton is a business writer, editor and management consultant with extensive experience writing and consulting for both start-ups and long established companies. She has ten years management and leadership experience gained at BSkyB in London and Viva Travel Guides in Quito, Ecuador, giving her a depth of insight into innovation in international business. With an MBA from the University of Hull and many years of experience running her own business consultancy, Paula's background allows her to connect with a diverse range of clients, including cutting edge technology and web-based start-ups but also multinationals in need of assistance. Paula has played a defining role in shaping organizational strategy for a wide range of different organizations, including for-profit, NGOs and charities. Paula has also served on the Board of Directors for the South American Explorers Club in Quito, Ecuador.