World's Most Trustworthy Companies Part 2. Intelligenthq
World's Most Trustworthy Companies Part 2
The world's most trustworthy companies were recently ranked by the Reputation Institute in association with Forbes.  The study looked at how people see companies to determine the reputation of those same companies.  With more and more organisations integrating corporate social responsibility into their everyday operations, understanding the trustworthiness of companies is becoming increasingly important to customers. Customers are interested in genuine reputation, not what the organisation says it is. They are also put off by a fake reputation, where companies are not as authentic in their corporate social responsibility dealings as they claim to be. This has a damaging impact on firms. As Joseph Hall once famously put it:
"A reputation once broken may possibly be repaired, but the world will always keep their eyes on the spot where the crack was".
Customers may forgive to some degree but they will be unlikely to forget issues where the company has proven to be untrustworthy in some way. The Reputation Institute sought to publish a list of the most trustworthy companies, by reviewing organisations operating in the world's top 15 economies.
From position 25 to position 50 companies all scored between 72.3 and 70.2 in the index rankings. Given that the top scorers at position one scored 77.3 there is not much to separate the top most reputable companies, and all scored above 70 points which is highly commendable. At position 28 was Robert Bosch with 72.3 points, while tied at position 29 was IBM and Visa, both with 72.2 points. Bridgestone secured position 31 with 72 points.
Scores were established by looking at questions relating to companies such as trust, admiration and respect, good feeling and overall esteem. All companies rating between 70 and 79 were considered to be "strong or robust", which is good news for this group of organisations that were ranked between 25 and 50 in the tables. Moving on to review some other scores, Nintendo and Toyota both scored 71.6 points to be ranked jointly in position 32, while tied for position 34 were Kellogg's and Danone. Meanwhile, Panasonic (formerly Matushita Electric Industrial) held position 36 with 71.3 points.
Pirellli and LVMH Group (Moet Hennessy – Louis Vuitton) both scored 71.2 points to be ranked together at position number 37. Marriott International was very close behind at position 39 with 71.1 points in the rankings. IKEA was tied with Marriott for position number 39. Still managing to secure 71 points, in position 41 was Proctor and Gamble. Honda Motor and Hewlett-Packard were just slightly behind Proctor and Gamble in position number 42, each with a very respectable 70.9 points.
Sharing position number 44 were Caterpillar and the BBC with 70.6 points. Meanwhile at position 46 the spot was tied and Deutsche Lufthansa and Xerox held the position with 70.5 points. Toshiba scored 70.3 points to secure position number 48. In joint forty ninth position were the Volva Group and Whirlpool with 70.2 points.
Another driving factor in preparing the reputation ratings were questions regarding how people feel about the companies in different regards. For example, people were asked whether they would buy the company's products or whether they would say something positive about the company. They were also asked whether they would recommend the company's products. They were questioned on whether they would trust the company to do the right thing, and if the company was moving into the local community, whether they would welcome it in doing so. People were also asked whether they would work for or invest in the different companies in the list.
All of these are good indicators as they all show the level of trust that people have in companies.
The Reputation Institute's work in itself can be trusted because its methodology in arriving at the scores was robust. The organisation conducted more than 55,000 interviews with consumers to understand their opinions on the 100 companies reviewed. Companies were selected for the study on the basis of having revenues higher than $6 billion in the USA or $1 billion internationally, and all companies selected for the study were public facing companies with mid to high international scope.  The respondents to the questionnaire reflected the country's balance in terms of age and gender. The questionnaire was web based and the goal was to get the opinion of the general public.
The whole list is as follows:
Image Source: Reputation Institute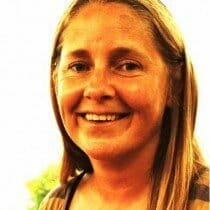 Paula Newton is a business writer, editor and management consultant with extensive experience writing and consulting for both start-ups and long established companies. She has ten years management and leadership experience gained at BSkyB in London and Viva Travel Guides in Quito, Ecuador, giving her a depth of insight into innovation in international business. With an MBA from the University of Hull and many years of experience running her own business consultancy, Paula's background allows her to connect with a diverse range of clients, including cutting edge technology and web-based start-ups but also multinationals in need of assistance. Paula has played a defining role in shaping organizational strategy for a wide range of different organizations, including for-profit, NGOs and charities. Paula has also served on the Board of Directors for the South American Explorers Club in Quito, Ecuador.