According to a recent survey by Google and CEB, when customers emotionally connect to a brand, they are more likely to buy a product or service. The survey further revealed that after buying, loyal customers would even defend their decision to buy. For this reason, businesses are investing more in managing their relationship with customers. This type of management is known as Customer Relationship Management (CRM).
When the CRM was first coined in the 1990s, it simply described how businesses fostered their relationship with clients. But with the recent advances in technology, this description has broadened to now include the use of information technology (IT) in managing this relationship. IT is crucial to CRM, for it allows a business to automate and organize every aspect of customer interaction. This includes sales, marketing, customer service, and customer support. Here, now, are the four top benefits of CRM automation.
1) Tracking Customer Behavior
CRM automation allows you to track customers' behavior. This gives you valuable insight into what motivates their buying decision. After knowing what makes them tick, you can then act on those insights and offer them the best possible customer experience. Although this sounds simple, it is not.
For instance, in the early days of CRM, businesses relied on click-tracking to track customers. They soon discovered its limitations. Although this type of tracking revealed what customers were doing, as well as when and where they were doing it, it left the important question of why they were doing it unanswered.
To solve this problem, modern CRM solutions track more than what a customer clicks on. They also track mouse movement, scrolling, inactivity, and time spent on an item. By doing so, they also reveal preference, interest, and even better, intent.
CRM software also tracks the context of a buying decision. This means using a site's catalog to understand a customer's preferred brands, styles, prices, buying cycles, and more. It also means tracking visitors across different platforms, such as computers and mobile devices.
In addition, the software also identifies a customer's situational data. This includes their address, device, operating system, referring site, and ad campaign source. Once it is through with tracking, the CRM software then analyzes this data, allowing sales reps to customize their marketing campaigns to target audiences.
2) Lead Nurturing
Lead nurturing involves two things. One is tracking leads, such as inbound leads or purchased leads among others. The other is, as the name 'nurturing' suggests, developing them into sales-qualified leads. Lead nurturing works on the premise that leads alone are not enough to generate sales, and various marketing reports support this premise. According to a report by MarketingSherpa, 80 percent of marketing leads never result in a sale. Another by Marketo says 50 percent of leads are not ready to buy. Yet after lead nurturing, marketers see a 20 percent increase in sales, says a Forrester Research report. It also reveals that businesses that undertake lead nurturing register 50 percent more sales than those that do not.
The Marketo report agrees. It then adds that, with lead nurturing, a 50 percent increase in sales usually comes at a 33 percent lower cost. Despite these numbers, most marketers are yet to nurture their leads. In fact, the MarketingSherpa study discovered that only 36 percent of marketers do so. The rest lose out on the benefits of lead nurturing despite it being an easy process.
To start on this easy but important process, you must first organize and clean their databases. You can do so by ensuring that the data you enter into a database is both accurate and current. It should also be filled in its entirety. Also, try to segment this data based on the industry your business is in.
Next, use triggered campaigns, where a predetermined action triggers an email. Such campaigns are successful because they are personalized to leads. Furthermore, you should automate their workflow, especially emails, to maintain efficiency. Finally, use CRM data analytics to monitor your lead sources. This is the only way you can determine which leads convert to more sales before you focus on them.
3) Real-Time Lead Alerts
A sales team that knows about a user's activity, such as when the user is researching a buying decision, or about leads is best placed to make a sale. CRM automation makes this possible by sending this information to your sales department in real-time. First, the system notifies them when a customer opens a marketing email or clicks a link.
Second, it also alerts them when a customer is browsing your site. It can even tell them the page a customer is looking at and, using analytics, whether it is holding his or her interest. Through a link, they can then view the customer's history, such as the frequency of visits and scoring information. Finally, and based on this information, the sales team can then decide whether to call the customer to make a sale, or add them to the CRM system.
4) Lead-Information in One Interface
Tracking customer behavior, lead nurturing, and keeping track of lead alerts can be difficult for any sales team. But with CRM integration, this data is available to your sales team from one central interface. From here, a sales rep can access a client's information, including the emails they have received, the links they have clicked, and the forms they have filled out.
To make things even easier for sales teams, some CRM solutions like Salesforce have gone a step further. Using its Excel connector for Salesforce integration, your team can download and manage client data in Excel. They can also view, analyze, and manipulate data in real-time. And because they can move data from Salesforce to Excel without the need for copying and pasting, they are also more productive.
Conclusion
Marketers have recognized the importance of better managing their business-client relationships . It creates customer loyalty and increases sales. Marketers have recognized the benefits of cultivating this relationship. One, CRM software allows them to track customer behavior to better understand the needs of each customer. Having this information makes it easier to customize marketing campaigns to clients.Two, marketers can also use CRM to nurture leads. This has the potential of increasing sales by up to 50 percent, while at the same time cutting costs by one-third. Three, CRM real-time alerts allow sales teams to know just the right time to call up a customer and make a sale. Finally, CRM software presents all this information – customer behavior, lead nurturing , and alerts – in one interface for easier management.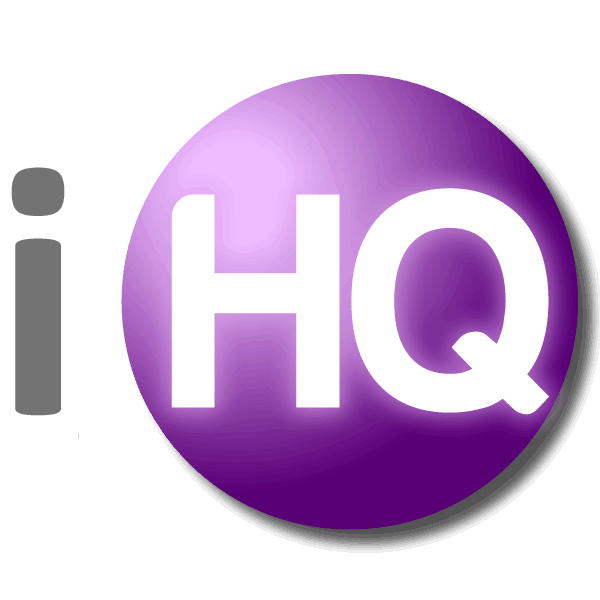 IntelligentHQ Your New Business Network.
IntelligentHQ is a Business network and an expert source for finance, capital markets and intelligence for thousands of global business professionals, startups, and companies.
We exist at the point of intersection between technology, social media, finance and innovation.
IntelligentHQ leverages innovation and scale of social digital technology, analytics, news and distribution to create an unparalleled, full digital medium and social business network spectrum.
IntelligentHQ is working hard, to become a trusted, and indispensable source of business news and analytics, within financial services and its associated supply chains and ecosystems.