With so much written about the UK and London as a haven for Startups, Ireland's efforts often gets overlooked in the Media, but they have been busy contributing to the seach in find and develop the next wave of tech Startups. Recently Telefónica's Wayra accelerator in Ireland  selected the next 10 Irish Startups to take part in the second intake to its programme. Ben Hurley is a seasoned venture investor and hands-on new business leader, experienced at stepping into and delivering in business situations that demand both initiative and a tolerance for risk. He leads NDRC along with another well known name Mark Kearns. Mark focuses on seed, early and expansion stage ideas in the technology space. He is experienced in on-demand and internet software business models, with particular background in SaaS, Cloud, Financial and Media technologies.
NDRC's core purpose and continuing mission is to bridge the gap between research and venture in the digital space by harnessing entrepreneurialism within Ireland's knowledge economy. They achieve this by identifying ideas with potential in the digital innovation sector and provide the support and expertise necessary for them to become viable startups. This is achieved through 3 unique programmes; NDRC SandBox, NDRC LaunchPad and NDRC VentureLab. NDRC LaunchPad in particular is specifically designed to enable entrepreneurial teams to transform solid ideas into commercially viable startups. Working in collaboration with the research base, industry and a range of investment partners, by August 2012, NDRC had supported new ventures to secure €9.6m in commercial investment, which in turn has created 221 high skilled knowledge jobs. 64% of ventures emerging from NDRC go on to secure commercial follow on investment.
It is Ireland's first and leading digital accelerator, specifically designed to enable entrepreneurial teams to transform solid ideas into commercially viable startups.
Already named as the 'World's Top IT University Business Incubator for 2013', NDRC LaunchPad recently announced that 11 startups have been chosen to take part in its next iteration.
This is the eighth iteration of LaunchPad with the accelerator recently named as the 'Top IT University Business Incubator for 2013′ by San Francisco based UBI Index in the first ever global index for business incubators. The study – The Global Benchmark Report 2013 – examined 150 university business incubators in 22 countries. It measured participating incubators on a unique assessment framework with over 50 performance indicators.
NDRC LaunchPad Director Gary Leyden said "This is the first LaunchPad programme since we received the prestigious award and we are delighted with the final 11 participants which started this week.
"The participants beat off stiff competition and were chosen from a field of 100 applicants. For this cycle, we have chosen startups from a variety of sectors that we believe have huge potential. These range from startups which protect internet users' privacy to those which replace doctor's pagers to one which is reinventing job seekers' CVs."
Gary Leyden went on to say that NDRC has continued to refine the LaunchPad approach to creating high impact new ventures and believe we have the intake and the capabilities to match previous successful graduates of the programme.
These include ground breaking music app, Soundwave which received significant investment recently, going live on the iTunes store and being downloaded over a quarter of a million times in 182 countries. Newswhip recently secured $1million in investment to keep newsrooms ahead of the curve on trending news. And Propertygate, which brings together portfolio stakeholders such as financiers, property managers, property owners and tenants participated in LaunchPad 7, which finished in June, and have already secured their first paying customers.
Gary concluded by saying that, as was the case previous LaunchPad programmes, each startup will undergo an intensive 12 week programme in NDRC where they will receive hands-on mentoring and support from some of the most seasoned practitioners across the board. At the end of the three months, they will then compete in the 'Lift Off' competition for follow-on investment, sourced from venture capitalists and private investors. LaunchPad provides up to €20,000 per startup in pre-seed investment during the programme and over 100 startups have already been supported by NDRC.
"LaunchPad is the ideal platform for anyone with a clever idea and the ambition to bring it forward. Our track record is one of success and this next intake, which includes, ventures in the social entrepreneurial space, provides the next exciting step in our evolution."
The List of LaunchPad 8 participants are:
Digital Perception
Digital Perception finds and removes unwanted photos of you from the internet. It uses a search algorithm that can identify undesirable objects in images of our clients.  We believe everyone has a right to be forgotten. We are developing key contextual image search services.
Inforama (www.inforama.com)
Inforama is a document production and automation platform, which allows business to generate personalised documents, policies, invoices, letters and emails in the cloud or on-premise.
CVisual
Reinvented Recruitment/Cvisual reinvents the conventional, text-based CV into an media-rich, interactive, digital CV. Job-seekers will benefit from their information being presented more effectively, but most value will be added to our corporate clients, who can elect to use Reinvented Recruitment as their online job application gateway.
Twiddle
Twiddle provides a new interface for those searching and navigating the internet. Instead of the usual list format that is provided through search engines like Google, Twiddle allows user to navigate the web using an attractive interface. aIt is an alternative approach to information discovery for internet surfers allowing them to navigate through categories of web content.
FoodCloud (www.foodcloud.ie)
Food cloud's platform, which is accessed via mobile application or website, allows businesses to quickly upload details of their surplus food and send a text message notification to charities in a specified radius.
Medxnote
Critical Connect powered by Medxnote is a secure HIPAA compliant communication platform for hospital healthcare professionals. We aim to replace the pager and take hospitals out of the 1980's and into the 21st Century. Our technology will use smartphone devices to improve communication, facilitate collaboration, and deliver safer and better patient outcomes.
CloudDock (http://clouddock.co/)
CloudDock is a central hub for your email, calendar and file storage services and, in bridging the gap between them, will revolutionise how you work. CloudDock brings together the cloud services you use and makes them work together for you. With a focus on projects and teamwork.
Social Energy
Social Energy is an online education platform for not-for-profit organisations. Social Energy will provide classes, interviews, case studies and white papers on a range of subjects such as 'How to develop a social media strategy', 'Raise funds using crowdfunding' and 'The importance of branding'. This type of expertise is largely unavailable to these organizations due to limited budgets.
Xpreso
Xpreso will change information provided to users of courier companies as well as the companies themselves benefitting both. It is an urban logistics platform which allows anyone to have anything delivered anywhere quickly and at low cost. We give accurate ETAs and live tracking to customers and notifications when the driver is closeby e.g. 5 minutes away.
Loylap
Loylap is a mobile platform built to incentivise and reward customer spending within a local community. By means of a mobile business application, customers can earn group loyalty points throughout participating businesses in an area, and can subsequently redeem these points in any other participating businesses in that group.
Media Planner
Media Planner is a cloud based software system to streamline the advertising media booking process. This can result in up to 40% of time on administration associated with media planning.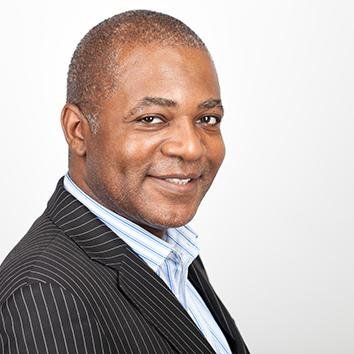 Hayden Richards is Contributor of IntelligentHQ. He specialises in finance, trading, investment, and technology, with expertise in both buy-side, sell-side. Contributing and advising various global corporations, Hayden is a thought leader, researching on global regulatory subjects, digital, social media strategies and new trends for Businesses, Capital Markets and Financial Services.
Aside from the articles, interviews and content he writes for IntelligentHQ, Hayden is also a content curator for capital markets, analytic platforms and business industry emerging trends. An avid new media explorer Hayden is driven by a passion for business development, innovation, social business, Tech Trading, payments and eCommerce. A native Trinidadian, Hayden is also a veteran, having served with the Royal Air Force Reserves for the past 10 years.
Follow Hayden on Twitter @HaydenARichards, linkedin.com/haydenhrichards and http://www.scoop.it/u/hayden-richards