Women and Leadership
Women and men in leadership roles are different. It shouldn't come as a bit surprise, after all we are different. What are their differences after all ?  Female leaders embody certain archetypes whereas men leaders, embody others. Some venture to say that the female leadership archetypes, are the ones we are all searching for now, in a world that is on the hedge of changing its paradigm. According to Johanna Barsch, feminine archetypes of leadership concern the role of meaning in companies. She outlines its three characteristics:  building on strengths, leading with purpose, achieving fulfillment. Johanna Barsch believes that women as leaders benefit the world. As she says:
" If the women and men who rise to the top embodied these capabilities, they might advance a new paradigm for capitalism too and get us out of the tough place we're in today, with levels of income inequality worryingly high in many countries and trust in business and government disturbingly low."
However, women in leadership roles is a hotly debated topic with many differences of opinion. Why is it an issue? Well, as explained by Michelle Angier and Beth Axelrod (2014) writing for McKinsey:
 "We found no aspiration gap: women and men in roughly the same proportion want to move up."
However, that's simply not happening and debate centres around why it is not happening and what should be done about it. As a starting point, Angier and Axelrod note that in their study women have quite different experiences in the workplace than men. For example, it is reported by Angier and Axelrod that women were more likely to report that they felt that their male colleagues did not understand them particularly well, while men felt that they were understood by the women. Also, women were less likely to feel convinced that their opinions were being listened to and heard by men, and more commonly were found to doubt that the people that were most deserving of promotions actually received them. These results were found to be mirrored in different geographical regions, leading them to believe that the problem is a global one.
As Bob Sherwin (2014) writing for Business Insider explains, we're now at the point that at the lowest levels of the workforce female employees make up 50% of companies. However, as people rise up through the workforce to get to the top, by the time the top is reached, only 3% to 4% of CEOs are women. This is true across the world. The shrinking of female involvement at different levels starts early. According to Sherwin, when people enter the workforce, 53% of them are female. By the time the supervisor level is reached there are only 37% women in these roles. Managers are only 30% comprised of women, and VPs only 26%. At the Senior Executive level, just 14% of those are made up of women. Sherwin argues that this is even more curious when considering a study that looked at leadership effectiveness of men and women, which found that while men are initially perceived to be slightly more effective in the 26 to 30 age range, as women mature they become increasingly more effective leaders than men. In particular, the gap was really found to increase at age 40 and up to the age of 60.
How to have more women in leadership roles
It is difficult to know how to address the problem of the shrinking numbers of women in business at each leadership level. As Joanna Barsh (2014) writing for McKinsey points out, a number of countries have started addressing this problem at the senior executive level by requiring certain levels of women on boards by law. There are quotas that companies have to achieve, or they may face very large fines. A number of countries in Europe have put such quotas in place, and Norway is a noteworthy example of this. Meanwhile in the United Kingdom, the Davies Review recommended a target rather than a quota, explains Barsh. In this case the target was 25%, and already the number of women on FTSE 100 boards has increased to nearly 21%, up from 12.5%, according to Barsh. However, as might be imagined quotas have their critics. In particular it is argued that quotas fly in the face of people being able to achieve through merit. That effort was the beginning of "centered leadership," an approach that, in its simplest terms, joins feminine archetypes with masculine ones, anchored in purpose.
eBay is one company that has really stood out in showing that it values women in leadership positions. Angier and Axelrod explain that the company started with a Women's Initiative Network (WIN), which started out helping women in leadership roles. The CEO took personal responsibility for the success of gender diversity in leadership roles at the organisation, looking to reduce the number of women in attrition, increasing their numbers in leadership roles and also increasing their satisfaction with work. Some initiatives included laying out career development plans for women that should be discussed with their managers, having a "diverse slate of candidates and interviewers" for open leadership roles, and making sure that every senior vice president and vice president was mentoring or sponsoring five women. The success that the efforts at eBay have produced are very noteworthy. The number of women in leadership roles has more than doubled and progress has been made in all areas. Yet, there is still a very long way to go. But efforts like this will certainly help.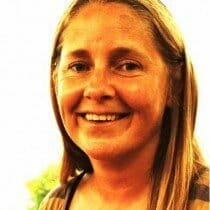 Paula Newton is a business writer, editor and management consultant with extensive experience writing and consulting for both start-ups and long established companies. She has ten years management and leadership experience gained at BSkyB in London and Viva Travel Guides in Quito, Ecuador, giving her a depth of insight into innovation in international business. With an MBA from the University of Hull and many years of experience running her own business consultancy, Paula's background allows her to connect with a diverse range of clients, including cutting edge technology and web-based start-ups but also multinationals in need of assistance. Paula has played a defining role in shaping organizational strategy for a wide range of different organizations, including for-profit, NGOs and charities. Paula has also served on the Board of Directors for the South American Explorers Club in Quito, Ecuador.