In 2017, blockchain will change healthcare. Although this might seem like a bold
statement, the facts show that this years could mark a turning point in the sector's
history.
Blockchain, ICOs, AI. Healthcare is taking a step into the future
Lately, in the blockchain and crypto-currency world, everyone's attention has been
caught by the ICO regulation and the Bitcoin blockchain fork. But while people were
not looking, the healthcare sector was going though exciting times.
The Bitfury Group, a U.S. blockchain company signed earlier this month a
partnership with AI firm Insilico Medicine. "The two companies signed a
memorandum of understanding last month for collaboration to study and develop
blockchain and AI solutions for sharing, managing, tracking and validating healthcare
data" revealed Bitfury CEO, Valery Vavilov to Reuters.
Also this month, Bowhead Health, a blockchain company specialized in the
healthcare industry launched its second round crowdsale for an anonymized health
token. The Canada-based startup aims to place the patients at the center of the
healthcare system by giving them full control over their health data. "We are thrilled
to be operating at the intersection of cryptography, biochemistry, hardware and
software to bring our Bowhead vision to life," says Dr. Mehta, Bowhead Health CEO.
Although the two companies have very different backgrounds, they both agree on a
common vision: the need to improve the use of medical data.
Blockchain brings a new model for patient data management
For those of you that are familiar with the health industry, the lack of interoperability
when it comes to managing patient records is no mystery. The sector has been
facing this problem for years with no concrete or efficient solution up to date. The
challenge consists in sharing medical data with healthcare stakeholders worldwide,
while ensuring security and privacy.
A recent Harvard Business Review article states: "Traditionally, the
interoperability of medical data among institutions has followed three models: push,
pull, and view, each of which has its strengths and weaknesses. Blockchain offers a
fourth model, which has the potential to enable secure lifetime medical record
sharing across providers."
Indeed, up until now, doctors were able to send, request or view medical information
but without formal consent from the patient and an audit-compatible system. By
providing a public and immutable ledger of transactions, cryptographic tools for data security and integrity and "smart contracts" to manage data access, blockchain
appears to be a good solution.
The distributed ledger technology can act like a catalogue that lists all the sources of
medical information with their precise time of creation. That way, doctors can rapidly
check all the available data and access a patient's medical records with his/her
consent.
International initiatives are successfully being deployed
Although this seems utopic at first, looking at some of the initiatives around
blockchain in healthcare is enough to understand that the transformation will occur
sooner than we think. An example of a large-scale adoption of decentralized data
management processes is the Estonian health system. Indeed, The Estonian eHealth
Foundation in partnership with Guardtime, developed the first blockchain-based
system designed to securely store over 1 million medical records.
In the US, the Medical Society of Delaware recently announced the launch of a
blockchain-based proof-of- concept to improve access to healthcare. "We are
confident that this proof-of- concept will not only address this particular pain point, but
will lay the groundwork for streamlining other healthcare administrative issues as
well." Says Andrew Dahlke, vice president of the Medical Society of Delaware.
More international big players such as IBM, the MIT or Philips also announced this
year new partnerships to further explore the use of blockchain in the healthcare
industry.
Therefore, with all the indicators green and major initiatives developing each month,
healthcare is finally going to experience the its first major revolution.
Thought leadership series on new trends and blockchain, powered by Humaniq.
Launched in 2016, Humaniq aims to provide mobile finance to the 2 billion unbanked population through its mobile app for good, that uses biometric authentication to replace traditional methods of ID and security. Humaniq's open source stack and API will be available for startups and other businesses to build services on its core technology, making it easy to adapt their service and plug it into Humaniq's network to reach a huge, untapped audience.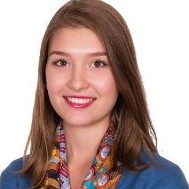 My name is Anca Petre and I am a Pharm. D and Business double degree candidate at Université Paris-Saclay and INSEEC Business School in London and Paris. In my own work, I primarily focus on the crossroads between healthcare and digital technologies. I am currently working on a research about the possible applications of Blockchain in Healthcare and I contribute to Blockchain Age and Intelligent HQ.
I particularly enjoy working the sectors's startup environment. I have previously worked at e-ssencials, a startup which develops digital solutions for patients with chronic diseases. I have also participated in three hackathons to help develop and further innovate the healthcare circuit.
I worked at Sanofi in the Biotechnologies Department where I successfully managed to reduce the production time by half for several products.
At university, I am the founder and president of the Speak Up ! Association which allows over 500 students to improve their public speaking skills.