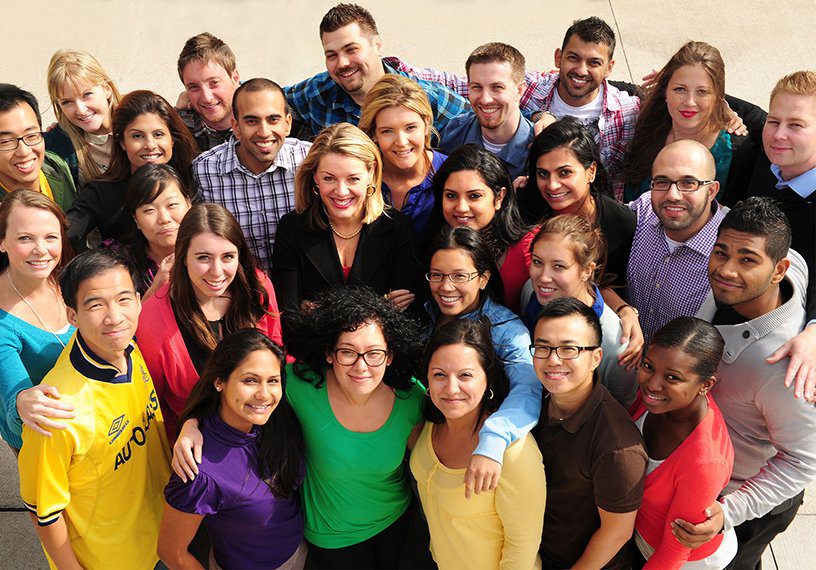 These days exposure to diversity is a key part of a good education. Globalisation has meant that more than ever before we may be likely to work in international settings. Especially at the masters level, learning to work with those from abroad while at school can be helpful in providing an understanding of different cultures and to some degree, competitive advantage over other MBA graduates in the job market place.
The high calibre of business schools in the USA has been a particularly strong draw for international students for some time. Attending a school in the USA that has a dominance of international students can be helpful in gaining increased value-added experiences that may be beneficial in a future career.
A study by US News, reported on by Susannah Snider in 2015 reports on this matter, stating that:
"More than half of prospective MBA students from around the world want to study outside of their home country."
This finding is based on statistics from the Graduate Management Admissions Council. Of note, the USA is confirmed to be a very popular choice in these statistics, and it is shown that 66% want to go to an American school. Snider explains that it may be at least in part due to this that there are a number of business schools offering MBA programmes that have a higher number of international students than domestic students.
The US News study found that at ten of the business schools, MBA students arriving from other countries made up on average more than 63 per cent of the overall MBA student body. Generally across US schools offering MBA programmes (126 ranked schools included in the figures), that figure averages out at 33 per cent. The highest ranked school in terms of number of international students was found to be the University of California – Riverside. Of the 156 total students on the 2014 MBA programme there, 75 per cent of the students came from outside the United States. Syracuse University also had a very high volume of international students. The study noted that almost 70 per cent of the MBA students on the 2014 programme came from overseas.
There were a number of other schools that were reported to have a student body that was comprised of more than 50 per cent of international students. After the University of California – Riverside (Anderson) and Syracuse University (Whitman), in third place came the Thunderbird School of Global Management in Arizona, which has an international student body that accounts for 67.1% of the whole of the MBA programme. This is perhaps unsurprising in this case, given the high focus on global business of this particular programme. In fourth place came Hofstra University (Zarb) in New York, with a 66.3% level of international students on its MBA programme. Rounding out the top five was Babson College (Olin) in Massachusetts. This school has a level of 65.1% of international students on the MBA course. In sixth position was the University of Delaware (Lerner).
This MBA programme has 61.5% international students. Another MBA programme with a very strong international presence is Bentley University (McCallum) also in Massachusetts with a 59.1% international base of students. In eighth place is the University of California – San Diego (Rady). At this MBA programme 54.9% of students came from overseas. The University of Connecticut was just behind this with a 54.7% level of international students on its MBA programme. Finally, bringing up the rear of the top ten, but still with a very high international student base was the Rensselaer Polytechnic Institute (Lally) located in New York, with a 54.2% international student proportion on its programme.
How is the situation in the UK?
The United Kingdom attracts as well many international students. London Business School reported that in 2015,  89% of its students were from outside the UK. International students represent around 15 per cent of UK undergraduates and nearly 70 per cent of full-time taught postgraduates. But in the UK, the number of students enrolling on the UK's MBA programmes has fallen dramatically since 2011, due to  changes in work visa regulations, a lack of student funding. As such  leading full-time MBA programmes have been unable to attract overseas students in the latest enrollment cycle, even though some schools had actually a different experience. In 2014, 35 percent of full-time, one-year European MBA schools saw an increase in foreign applicants, according to a report from the Graduate Management Admission Council.
What about American Students?
The hardships that come with getting into top-ranked U.S. business schools may be encouraging some applicants to look abroad, says Kaneisha Grayson, who runs The Art of Applying, an admissions consulting company.
Strangely enough it was noted that students from the USA were the least interested in pursuing an MBA outside of their own country. The Graduate Management Admissions Council discovered that only 5 per cent of MBA students in the United States were interested in going to study for a business degree overseas. Of course, with all the international MBA students in the USA already it might be argued that US students do not need to go overseas to gain exposure to those of other cultures on their programme. However, it is more likely that this figure demonstrates a lower level of interest in studying abroad among students from the USA.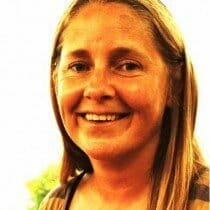 Paula Newton is a business writer, editor and management consultant with extensive experience writing and consulting for both start-ups and long established companies. She has ten years management and leadership experience gained at BSkyB in London and Viva Travel Guides in Quito, Ecuador, giving her a depth of insight into innovation in international business. With an MBA from the University of Hull and many years of experience running her own business consultancy, Paula's background allows her to connect with a diverse range of clients, including cutting edge technology and web-based start-ups but also multinationals in need of assistance. Paula has played a defining role in shaping organizational strategy for a wide range of different organizations, including for-profit, NGOs and charities. Paula has also served on the Board of Directors for the South American Explorers Club in Quito, Ecuador.