What Is Lean Social Business ?
Maybe you have heard about lean manufacturing and lean operations, but now there is a relatively new concept emerging with a view to doing social business in a lean manner.  Traditionally lean manufacturing or lean production focuses on making sure that the production process reduces waste and delays as far as possible, and looking at ways to add value. The same process is now being applied to social business. As Emotional Economy explains:
"For years business analysts and process consultants have been focusing on the work of creating value in our Enterprises and mapping and extending flow…where everything happens as it should in our processes."
Interestingly however, Emotional Economy picks up on the fact that many of these endeavours have focused on looking at what is wrong and trying to fix those areas rather than working on the process of "extending flow". As explained by Emotional Economy the problem with this is that efforts to become leaner only focus on problems along the way rather than root causes of problems. This has meant that the desired value of doing lean business has often not been achieved for customers.
Emotional Economy asserts that social business has a goal of creating social good and creating new value, not simply "fixing problems". The fundamental concept behind this approach, according to Emotional Economy, is that there is an initial focus on the "why" rather than what or how. This means that there is an up front focus on people collaborating and looking at possibilities based on their strengths. This is a very different perspective than focusing on mistakes, problems or errors in processes. Emotional Economy argues that social business is based on "relationships and emotional connections" between people, and not just on flow for customers or employees. It is a known fact that this is better achieved when people are happy at work and engaged in what they are doing.
All of these factors have led Emotional Economy to propose Lean Social Business which they consider to be an approach that starts with the "why" before looking at how improvements can be made. According to this organisation, this leads to the possibility of building excellence and exceptional flow, and enabling entities to consider how they innovate on the basis of this to meet new opportunities that may arise. They explain that some of the core questions that have to be asked to operate Lean Social Business effectively are those that question the purpose of the organisation and the individuals within it, who they are, why they are in the business in the first place and what their opinions are of the world and their place within it. This is important because in the opinion of Emotional Economy this provides a more holistic starting point from which to build engagement.
In being able to answer these types of questions, Emotional Economy believes that "true flow" can be achieved in the work place. This is because people are better able to connect at a deeper level to "the why of their work". This provides a greater sense of meaning and purpose and allows greater opportunities for collaboration based on an understanding of shared meanings as well as what value means to the organisation as a concept.
According to Emotional Economy this is important because they argue that there is evidence that has been presented that demonstrates that Business Process Management, Lean and Six Sigma projects do not meet their objectives because they do a poor job of engaging the employees that are involved in them. Or as Emotional Economy explains it, they do not "engage people from the heart". They use figures and statistics to appeal to the rational but nothing to get people to buy in emotionally or to feel connected with the work. Emotions to tap into, argues Emotional Economy, are kindness, joy, giving, autonomy, purpose, mastery and sharing.
By working on appealing to these emotions they opine that it is possible to create greater value for customers and shareholders.
Initial pilot efforts of this approach in Australia have proven to be successful to the point where Emotional Economy's client encouragingly won an award for innovation in its sector, so it seems these types of new approaches can be very effective and worth considering.
Reading List About Lean Businesses:
The Lean Startup: How Constant Innovation Creates Radically Successful Businesses
Lean Thinking: Banish Waste And Create Wealth In Your Corporation
Lean Solutions: How Companies and Customers Can Create Value and Wealth Together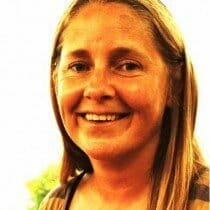 Paula Newton is a business writer, editor and management consultant with extensive experience writing and consulting for both start-ups and long established companies. She has ten years management and leadership experience gained at BSkyB in London and Viva Travel Guides in Quito, Ecuador, giving her a depth of insight into innovation in international business. With an MBA from the University of Hull and many years of experience running her own business consultancy, Paula's background allows her to connect with a diverse range of clients, including cutting edge technology and web-based start-ups but also multinationals in need of assistance. Paula has played a defining role in shaping organizational strategy for a wide range of different organizations, including for-profit, NGOs and charities. Paula has also served on the Board of Directors for the South American Explorers Club in Quito, Ecuador.