Sales management is the most exciting thing for every motivated business runner, Sales or Account Manager. The sales process begins with planning and organization and continues with control and analysis. All these stages are carried out by managers and various sales management tools. Based on data analysis, we can adapt our processes/product and also adjust the motivation of the staff. Motivation should correlate with the goals that we set for employees.
Running a business and facing for the first time unstructured, chaotic work – people lose profits. The owner should be able to identify these risks early. Disorganized staff can harm not only the effective sales process but also slow business development. It is important to remember: delayed work is not only a dissatisfied customer but also a loss of money tomorrow.
Poor Sales Performance – is one of the most challenging situations for young companies. Do you want to know how to fix it? Let's get to the point!
How to Improve Sales Team Performance?
Nowadays you can't realize any job without gadgets, internet technologies, and different kinds of business software. One of the most important business assistants is a CRM system that can significantly increase profitable business opportunities. However, not only software can improve the performance of your sales team. A lot of other points should be completed: quick-minded team, customer alignment, industrious and accomplished employees, effective employee recruiting process, sales coaching, etc. But software makes it easier to get an order in the inner world of your business.
How to Put Your Business in Order?
It's usually not enough to develop motivation and become a self-starter. Business processes should be provided in order to accomplish the goals. You should clearly define the sales areas, the assortment of goods or services, and expected sales turnover for three, six, twelve months.
Research is the first step of the marketing process that's highly recommended to provide before you build your product assortment. You should also understand what kinds of services will be in great demand. For that, you need to obtain information from the marketplace. Business runners use Marketing Research to solve problems, find information on competitors, and determine supply and demand. Then marketers analyze the data and develop various marketing strategies.
The era of technology has opened up great business opportunities for every industry. The International Society for Technology in Education says that the introduction of technology in education and science is a priority like in business as well. So it's time to add it! However, some employees may need training with new implementations. Adding the latest useful technologies, you should provide training to make sure that your team uses them effectively.
A lot of calculations, estimates, correspondence, and paperwork can greatly delay the main work and scare off potential customers. CRM and cloud-based technologies do it all for you faster and with less effort. It is quite difficult to forget or lose information that was clearly set up in your Business Software with quick access to it, somelike Quote or Estimate in Customer Profile. For example, Computer and Gadget Repair Shops, Auto Repairs, and other service businesses require this kind of feature and should test Orderry like Sales Enablement Software. Then, let's talk about another particularly significant side of your business – about your team of course. Requirements for employees should be well thought out – you need to have a solid foundation for your business.
So we can conclude the most important things you need in order to run a business:
Marketing Research

Tech and CRM implementation

Сhoosing effective team members

Training
But first things first, we will start in more detail with the most basic sales tool – CRM software.
What Does a CRM System Do?
Abbreviation CRM means Customer Relationship Management. That system defines customer relationships and helps make them more comfortable. A CRM tool lets you:
Store customer and contact information,

Identify sales opportunities,

Record service issues,

Manage marketing campaigns.
Moreover, automatic actions that can be performed by CRM at each stage of the sales funnel will be accessible.
The main mistake of low-tech and small offline businesses is keeping customer records manually. Ultimately, unstructured work and a lack of control over employees arise. Imagine that you are the owner of a service station. Your employees accepted the order from the client and promised to do it in a couple of days.
To fix a customer's problem, they need to order parts and finish the job. During the day you can serve countless customers and it is extremely difficult to do all notes manually! You get lost where whose order is, what kind of car the client had and which details it needs. All this information must be remembered. When the customer calls or visits you again, you need to inquire about data one more time trying not to forget something. The CRM system allows you to structure all this work, and find out about order at one moment. For example, by the phone number, you will immediately find information about the customer's last order and you will have everything on the computer screen. Therefore, it can be considered as one of the most progressive and successful business implementations. All you need to work with this system is its presence. Next, you have to go through a little training in using, with which the development team will definitely help you. The system works customer-oriented, and also perfectly pumps the organizational skills of sales managers, since the variety of applications in it is very large: document management, company performance analytics, purchase funnel, and various ways of interacting with the client.
It helps to control your sales process and gather data for future analysis. On the analysis base, you come to a conclusion about the quality of the product, the work of employees, and the organization of the sales process. That will help in deciding on the changes that should be made to increase sales efficiency.
Different companies use different systems: local or cloud (SaaS) CRM. If you choose a local CRM, using it will require more time and IT resources. It should be noted that the buyer's task is also to ensure constant maintenance of the local system, and the supplier is not responsible for the flawless operation of the customer's servers, but still provides technical support.
As a rule, most companies choose the cloud version of the CRM system
Cloud CRM stores data on the servers of a certified cloud provider. In this case, users have full access to the database, anytime, anywhere, and the supplier is responsible for the trouble-proof operation of the system and provides all necessary updates and support. The important thing is that a system has a great ability to expand as your business develops and has excellent cyber security technologies. The only requirement for Cloud CRM to work is an internet connection.
What Tools Do You Need To Be Successful in Sales?
When we talk about a prosperous business, keep in mind that buying a system will not make your employees more enthusiastic about work, but it will still increase their performance.
In addition to it, your business will need advertising and marketing tools, which can be tracked using CRM. It evaluates the effectiveness of advertising by storing purchase data.
An organized team and their communication skills are one of your main tasks. Сustomer relationships and convenient functionality of work programs are at the heart of your business. Therefore, the work of sales teams should be well-coordinated and clear. You need to keep your team in good shape and regularly conduct various training sessions for them.
You also need to hire right employees. The probation period for them will be compulsory – you should consider their relevant qualifications and skills in a professional profile, and check whether they have extensive experience in sales.
Teams should consider the company as an integral system and the convenience of managing work with clients in the database will help them become sought-after specialists and even effective team leaders. After all, your workers need team leadership. It means not only the sales managers, but also executives with leadership skills and transferable skill sets, who can do public speaking and help others.
What Are Selling Skills?
To be a successful salesperson you or your workers must have many different abilities:
1) Collaboration Skills
The most important skills in business are collaboration skills. Don't think about a salesperson as a lone wolf. Being able to collaborate with others and learn from your fellow sales reps can be an invaluable investment in the future of your work.
2) Problem-Solving Skills
Any client can contact you with a problem or dissatisfaction, and you must be able to solve this problem in such a way that he is satisfied.
3) Active Listening Skills
An important part of effective communication is active listening. That means allowing the customer to express their needs and concerns and then you can help or give advice.
4) Soft skills
This is about interpersonal communication skills, time management, empathy, etc. Soft skills are among the top qualities employers seek in the candidates they hire as a demonstrated ability to do work properly.
Mastering a wide variety of interpersonal skills will help you become a sales professional. However, keep in mind other specific aptitudes that should also be manifested: analytical, technical expertise, technology proficiencies, presentation talent, etc.
What Makes a Sales Team Successful?
The sales team is your star in the night sky. For a successful sales cycle, they must be well trained and provide quick results.
What should you do when sales slow down? The team must stay up-to-date with the latest sales trends and technology, so they can actively include them in their jobs. It is very important to conduct various training sessions for your employees and implement new knowledge into your processes. Ways to improve sales are entirely different: from foreign language courses to the introduction of new ideas and computer-based technologies. For example, by organizing foreign language courses for your employees, you can expand your business abroad or allow them to calmly accept orders from foreigners. It will allow your employees to learn new ways to communicate and make the right position with customers. It helps them tell about new products and develop people skills.
When Sales Coaching Is Most Effective?
Sales coaching is aimed at developing various fortes. It could be sales skills, product knowledge, effective communications, time management, sales models, or CRM training.
There are cases when training is the most effective way to increase team performance and level of service:
when you recruiting a new team,

when you add new technologies and products,

to improve overall sales performance.
Training is perceived by the team like some new exciting opportunity to learn about new products or technologies that a person is interested in. This causes an intention to use it in practice and can make a person an enthusiastic and effective team player, as well as help him better understand his work. Bear in mind that you should also choose the right learning environment and adhere to learning standards.
How Do You Manage Sales Team Performance?
Ask yourself: what have you already done for your team? How do you improve its performance and control administrative processes? It is very important to track the progress of employees and notice the factors that your subordinates may miss. It can be implemented by a CRM system. It is the best tool for making a productive team by analyzing your sales team work. As for the owner of a company or sales executive, it's an irreplaceable thing to control sales process improvement and your workers.
How Do You Inspire a Sales Team?
Talented team building is an incredibly consequential thing for your successful business. An effective team leader can inspire others to progress at work. Creative solutions, training, and work of employees with new implementations will show those who are truly involved in the business. After all, you need to search for a dedicated professional. Such employees can be promoted to the head of sales – the person who will be a strong team player and reliable support for your company.
What Are 4 General Ways to Increase Sales?
After all that has been said in this article we have 4 main ways to increase the sales:
1) Increase the number of customers by advertising and marketing activities. However, if you are a results-oriented professional you should add purchasing goods & services on credit as well. It affects your accounts receivable and increases not only the number of customers but also sales.
2) Increase the frequency of customer transactions. That can be made by changing product features or after selling follow-up activities based on CRM
3) Increase the average transaction size by training employees in new sales methods or creating a new product set.
4) Raise your prices if you have high-quality services and products.
By following all the rules of successful work in the field of sales, you can reach incredible heights in this and become a sought-after company or a peerless specialist.
Why Implement a CRM Solution?
Sales Enablement Software is the main sales tool kit for starting the successful functioning of your business. It will allow you to start handy customer relationship management.
There are all functions and tools which will help you analyze and control the work of your team and simplify interaction with the customer base. Even if the sales funnel in your business is partially automated by CRM, that makes less burden on employees. All conditions for increasing your sales are controlled by this system. And all the data will always be on-hand to check! So start earning conveniently with CRM!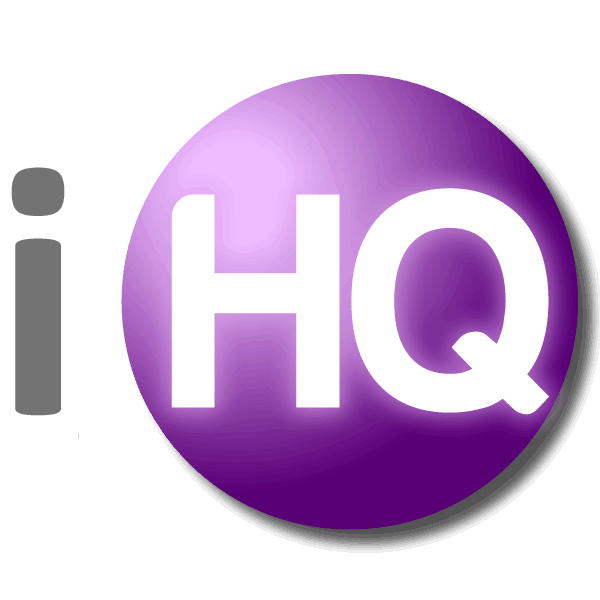 IntelligentHQ Your New Business Network.
IntelligentHQ is a Business network and an expert source for finance, capital markets and intelligence for thousands of global business professionals, startups, and companies.
We exist at the point of intersection between technology, social media, finance and innovation.
IntelligentHQ leverages innovation and scale of social digital technology, analytics, news and distribution to create an unparalleled, full digital medium and social business network spectrum.
IntelligentHQ is working hard, to become a trusted, and indispensable source of business news and analytics, within financial services and its associated supply chains and ecosystems.