If you don't run into challenges as a design student, you must be asleep all the time. Every day, an average designer solves problems, comes up with creative solutions, and sells their ideas. Future designers are the ones at the forefront of change, identifying common problems and designing helpful apps, sites, and other online platforms.
The industry is extremely lucrative. Every type of service you can think of has been created with designers' help. Whether you want to join a gym or write paper on WritePaper.com– the website, banner and ad design are what will probably influence your opinion. So, let's take a look at some of the most useful platforms for designer students.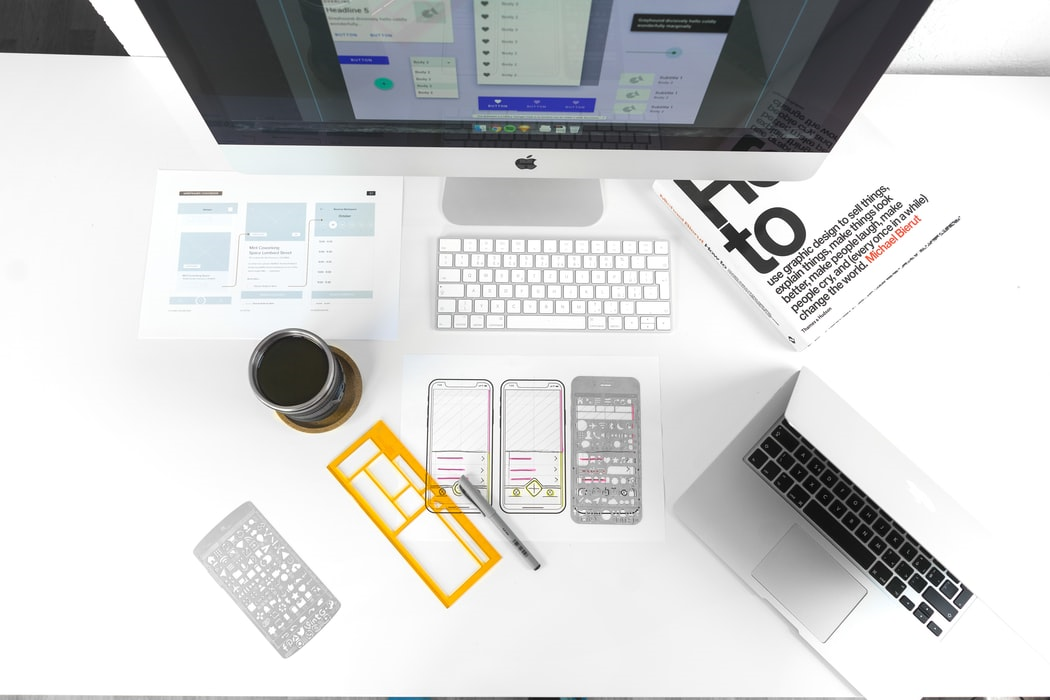 Behance
This is one of the most popular websites to share your work, connect with fellow designers, collect and present your portfolio. Photographers, designers, animators, architects, and illustrators all have a place in this medium. This is a good place to post your works and gain recognition. 
With Behance, you can get inspired, look out for trends, find like-minded people and create mood boards. This is basically a LinkedIn for creative minds. The most recent addition to this platform is the ability to live stream. You can now show your creative process and get more engagement by displaying what you do and how.

If you need to expand your network, you should definitely check this platform out. Posting some of your works on Behance won't hurt. You can find people to collaborate with and maybe even start a project together. You can also get discovered via Behance. 
Many people looking to employ a designer go to this platform first, even before Upwork. Other than that, it can be educational. You can learn about trends and the techniques other people use. Talk to them and ask how they created a certain effect!
Mural
Distance learning has taken its toll on all of us. Collaborative projects have become even harder, with all the internet disruptions and poor connection. Generally, the worst thing managing to get even worse is a 2020 motto in a nutshell. Yet, there are creative solutions that are meant to relieve that stress, like Mural.
Mural is an app made to facilitate working in a team, regardless of the location. It works best for engineers and designers. The app includes built-in templates for weekly and long-term planning. If you use it to work on your group presentation, you can make sure that everybody is involved. Using an app like Mural will allow you to see and eventually show the entire process, from start to finish.
The platform designers stand for collaboration, change, and mapping the strategies. It's very convenient to see your entire team with their tasks and vision and being able to discuss every step of the process. Students can use it not only for group projects but also for study groups or exam prep.
Pantone
When it comes to useful blogs, Pantone is the top choice for nearly every designer out there. If you want to be on top of trends, you should frequent this site as much as you can. 
Apart from a not-so-student-priced store, the site offers a wide variety of reading materials. You can learn about the new colors in fashion, technology, interior design, and everything in between. Sometimes, they also post interviews, trend reports and of course, define the color of the year.
Pantone is one of the most influential voices in design and you do need to reckon with that. Being well aware of the trends is important for any designer in general. But Pantone's blog makes it super easy. Subscribe to their newsletter to never miss a report and use all the new knowledge in your upcoming projects!
Paper by WeTransfer
While some of us stick to the archaic method of sketching on paper, the majority has switched to digital tools. An IPad is basically an indispensable item for a designer these days. 
Paper by WeTransfer can become your sketchbook with all its usual functions and even more. Save your sketches, share them via email, Facebook, or any other platform. You can even have multiple virtual notebooks for different purposes. Say, one for your school projects, one for freelance and one just for fun stuff and practicing your drawing.
The best part is that the app is free of charge. It includes some cool functions like writing text, outlining, and coloring. There's also a stylus that you can purchase for an additional $99, but it's optional. 
You can use the app for brainstorming, sketching, and collecting creative ideas. The design is very intuitive, which means anyone can easily figure out the app's ins and outs. Apart from that, it has a support team ready to help you at any time.
The Noun Project
This is a collection of beautiful icons and images. When you start working as a designer, you soon come to realize that you cannot create every single icon yourself. It takes too much time and sometimes, you cannot afford to spend so much on a project that won't even pay that well. 
Or maybe, you just need a little bit of inspiration to get started. This is a perfect site for that. The icons collection here is immense and it's getting bigger day by day. They also host a huge library of images that you can use for your daily dose of inspiration.
The site also has a blog with design trends, ideas, and inspiring images. They interview a lot of influential people from all kinds of creative occupations. This is a unique opportunity to get to know the photographers, designers and creative directors that are shaping the current visual market.
Upwork
The majority of designers are self-employed. As soon as you start thinking about monetizing your skills, you should give UpWork a try. This is the biggest platform for designers and freelancers in general. Post your portfolio there and apply for different projects. This is a sure way to get started and earn some money.
Other than looking for work, you can explore what your fellow designers are up to. Check their rates, look at people's portfolios and maybe even look for pros to collaborate with. This is yet another good platform to watch the trends and stay on top of the current job market.
Keep in mind, though, that the platform charges a fee from your pay. It charges the employer even more, and that's why a lot of people are apprehensive of using Upwork. It might be a good place to find clients, but many people switch to personal communication later on. You can complete a few projects via Upwork but later just give people your personal email and work with them directly. It will be beneficial for both, you and the employer.
Wrapping Up
Being a designer can mean a multitude of things. These range from more technical occupations like UI/UX design to more creative ones, like motion or web design. You just have to pick what's right for you. 
The platforms listed above can help you explore your full potential. Try different styles, collaborate, share your art with people and look for jobs!

Founder Dinis Guarda
IntelligentHQ Your New Business Network.
IntelligentHQ is a Business network and an expert source for finance, capital markets and intelligence for thousands of global business professionals, startups, and companies.
We exist at the point of intersection between technology, social media, finance and innovation.
IntelligentHQ leverages innovation and scale of social digital technology, analytics, news and distribution to create an unparalleled, full digital medium and social business network spectrum.
IntelligentHQ is working hard, to become a trusted, and indispensable source of business news and analytics, within financial services and its associated supply chains and ecosystems.