Website Profile: YouNoodle. Intelligenthq
Wanting to find innovative new ways to get your business off the ground? YouNoodle offers you just that opportunity. YouNoodle – an organisation very much still in start-up mode itself – offers you the chance to get noticed through competitions. Through using the search functionality you can search for competitions and programmes that will allow you to get recognized and win prizes – so says YouNoodle.
The search process for competitions and programmes could not be simpler. First you state what type of business you are building. You can choose from consultancy, mobile app, web app, physical product, service or "other". Then you indicate which field you are planning to operate in from 14 options, as diverse as Cleantech and Energy to Fashion and Design or even Business Operations. Then you search. You'll be displayed a variety of different opportunities including awards, challenges and labs, among others.
Screenshot of website Younoodle. Intelligenthq
The fact that the search is simple means that it is unrefined. You'll find that you get displayed with suggestions that may be inappropriate for your business. To give an example, some opportunities may be focused on undergraduates, and if you're not an undergraduate that's not very helpful. Others may be focused on just one geographic location and if you're not right there you can't apply. Nonetheless, there is certainly something to be said for a site that brings all these opportunities together in one place, saving you tremendous time in having to go out and research them all yourself, from scratch. As well, you can click through to apply. YouNoodle just makes it all easier for you. And for those that are willing to sign up there is also the "customized opportunity finder" which provides more targeted competitions and opportunities, specific to your business.
YouNoodle also makes it easy for those that want to hold competitions too. Business accelerators, universities, corporations or government programmes can all host their competitions through the YouNoodle platform, saving them time and fuss. To date, YouNoodle claims to have hosted 400 international competitions in 153 different countries! That's quite a lot when you think that the company has only been around for a few years. Competition hosting is somewhat tailored. You can add a company logo, assign a prize and invite judges to get involved. Narrowing down the options is made easier by laying out your goals and benchmarks. Perhaps one of the biggest value add time saving services in this area is that YouNoodle will deliver you a report that is comprised of the best ideas and solutions that you were presented with during the competition. All of this allows ground breaking start-ups to get ahead, and major corporations to stay ahead of the game through leveraging the YouNoodle platform of entrepreneurs.  Managing competitions is easy with customizable forms, visual and easy to use tools and simple approaches for tracking progress and involving a crowd. The latter, which involves public voting will set you back $2,000 a year, unless you're a university or a non-profit and that will get you a better rate.
400 competitions ago, in the summer of 2010, YouNoodle was founded by Rebeca Hwang and Torsten Kolind, funded by an international group of business angels. In the following video Torsten Kolind gives us a personal view on the company:
YouNoodle also helps organisations to partner with each other by providing the business intelligence to aid this process. YouNoodle's coveted "The Brief" for example, will give you profiles of 10 different start-up organisations operating in your industry. These are ground breaking, thought shifting companies that work in such a way that they disrupt the status quo. This makes keeping up with what is going on much easier than ever before. Meanwhile, YouNoodle's "Access" makes it easy for corporations to connect with the start-ups that they should be doing business with. YouNoodle calls this "match making" and promises to deliver businesses the talent that they need in their space.
YouNoodle has, in the past, garnered hullabaloo, when as Anthony Ha (2014) of TechCrunch puts it:
"The start-up attracted some controversy all the way back in 2008 for saying it could algorithmically predict the success of start-ups".
 But times have changed, the business model has moved on and YouNoodle now has secured a very tidy $1.1 million in new funding. This innovative and exciting organisation is set to change the way that start-ups get off the ground, forever.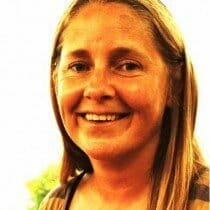 Paula Newton is a business writer, editor and management consultant with extensive experience writing and consulting for both start-ups and long established companies. She has ten years management and leadership experience gained at BSkyB in London and Viva Travel Guides in Quito, Ecuador, giving her a depth of insight into innovation in international business. With an MBA from the University of Hull and many years of experience running her own business consultancy, Paula's background allows her to connect with a diverse range of clients, including cutting edge technology and web-based start-ups but also multinationals in need of assistance. Paula has played a defining role in shaping organizational strategy for a wide range of different organizations, including for-profit, NGOs and charities. Paula has also served on the Board of Directors for the South American Explorers Club in Quito, Ecuador.