The 80th Venice International Film Festival of La Biennale di Venezia brings forth Venice Immersive, the XR – Extended Reality section to showcase the emergent tech trends that are shaping the future of entertainment and film industry. 43 projects from 25 countries will be part of the Venice Immersive Island, showcasing the future of films and interactive entertainment.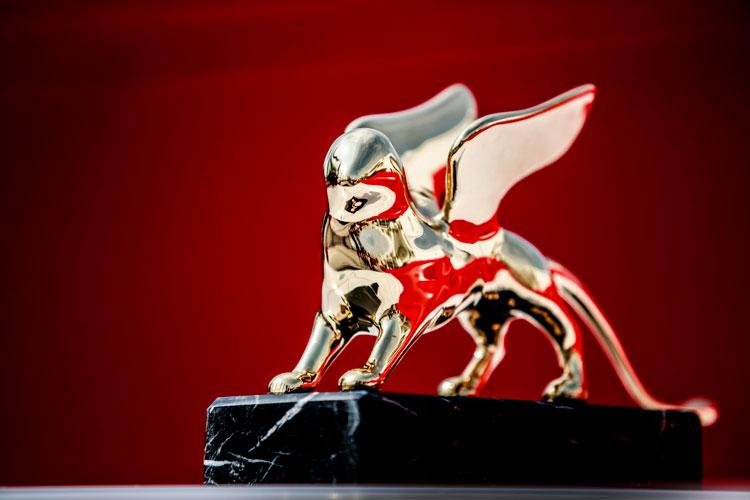 The Biennale Cinema 2023 has officially announced the Venice Immersive Selection. This innovative program is the Venice International Film Festiva's idea to converge cinematic storytelling with emerging immersive technologies like Augmented Reality (AR), Virtual Reality (VR), Extended Reality (XR), and the metaverse.
Part of the Extended Reality (XR) section of the festival and scheduled in September of 2023, the Venice Immersive is set to showcase 43 projects from 25 countries, spanning 24 immersive worlds within the Worlds Gallery. As the boundary-pushing world of cinema marries emerging technologies like Augmented Reality (AR), Virtual Reality (VR), and XR, the way we perceive and interact with movies is on the cusp of transformation.
The Venice International Film Festival: A pioneer in VR / AR In the Film Industry
The Venice International Film Festival was one of the first film festivals in the world to show an interest in Virtual Reality. The development of a VR Theatre in 2016 sparked enormous interest among the participants of the Venice Production Bridge. Starting in 2017, La Biennale di Venezia launched the first competition for works in Virtual Reality in an A-list festival, which was held for three editions, through 2019, on the island of Lazzaretto Vecchio on the Lido, judged by an International Jury.
The online accessibility of Venice VR Expanded over two editions (2020 and 2021) represented a new commitment and a new challenge to guarantee that the Venice International Film Festival would continue to offer the experience of this new art form, even in times of required social distancing. In 2022 the section, renamed Venice Immersive, returned in person to the island.
In 2023, the Venice Immersive will expand its participant projects to 43, from artists and filmmakers from 25 countries. These projects range from short films, like SEN by Japanese creator Keisuke Itoh to hour-long experiences like HORSE CANYON, by Canadian creator Nprowler.
As part of a VR experience, animation plays an important role in many of the projects. One such is Wallace & Gromit In The Grand Getaway based on the stop-motion comedy franchise. It is directed by Finbar Hawkins, Bram Ttwheam and Lawrence Benetta and is a co-production between Wallace & Gromit's UK creator Aardman, with the UK's No Ghost and French companies Atlas V, Albyon and Astrea. The 60-minute VR experience takes players on a holiday gone awry with the duo when the rocket they use veers off course.
The activities include a new edition of the Venice Immersive Market (31 August – 5 September), a part of the Venice Production Bridge. There will be panel discussions and activities dedicated to the world of XR – Extended Reality. Creators and filmmakers will gather to offer an open discussion about the future of storytelling and immersive experiences in visual content. As part of the marketplace, 14 Immersive Story Projects (9 from Europe and 5 from the rest of the world), including fiction, documentaries and animation films and other interactive installation experiences will be showcased at the event.
Reinventing Storytelling: AR Enrichment and VR Exploration In Metaverse Worlds
The allure of cinema has always rested on its ability to transport viewers to different worlds, to evoke emotions, and to immerse them in the narratives of characters. And with the advent of new emerging technologies, the boundaries of storytelling are expanding dramatically in metaverse worlds.
AR, VR, and XR are breaking down the barrier between spectators and participants. Augmented Reality overlays digital elements onto the real world, enhancing the viewing experience by adding interactive elements to physical surroundings. Tony Stark, in Iron Man, interacts with his holographic UI, and offers a glimpse into a future where digital interfaces become an organic part of reality.
Virtual Reality, on the other hand, creates entirely new virtual environments, enveloping users in a 360-degree sensory experience. Extended Reality merges both AR and VR, seamlessly integrating digital and real-world elements.
Immersive technologies have enabled filmmakers to expand the boundaries of storytelling. AR enhances movie-watching by offering interactive elements that supplement the narrative. Imagine a movie poster that comes to life when viewed through an AR app, offering behind-the-scenes content, character insights, or interactive mini-games. This form of engagement bridges the gap between the on-screen world and the audience, creating a more participatory experience.
From the creators' standpoint, this offers them an uncharted realm for narrative experimentation, where characters can step out of the screen and share space with their audience. Directors are no longer limited by the confines of the frame, encouraging nonlinear narratives and audience-driven experiences.
The future of movies is not a passive journey; it's a vibrant exploration of worlds, emotions, and possibilities. As AR, VR, and XR continue to evolve, they are poised to blur the lines between cinema and reality, transporting audiences not just to the edge of their seats but into the heart of the action.
La Biennale di Venezia event symbolises that filmmakers are no longer just storytellers; they are architects of immersive experiences, inviting audiences to step inside their creations and become an integral part of the narrative tapestry. The marriage of movies and immersive technologies is not just an evolution; it's a revolution that is set to redefine the cinematic landscape for generations to come.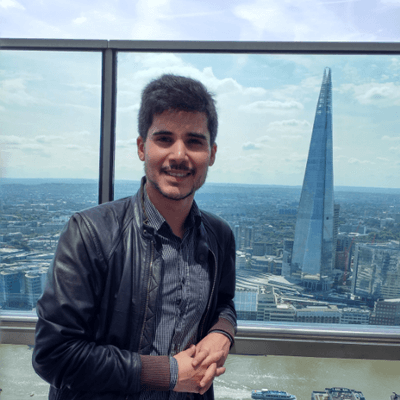 Hernaldo Turrillo is a writer and author specialised in innovation, AI, DLT, SMEs, trading, investing and new trends in technology and business. He has been working for ztudium group since 2017. He is the editor of openbusinesscouncil.org, tradersdna.com, hedgethink.com, and writes regularly for intelligenthq.com, socialmediacouncil.eu. Hernaldo was born in Spain and finally settled in London, United Kingdom, after a few years of personal growth. Hernaldo finished his Journalism bachelor degree in the University of Seville, Spain, and began working as reporter in the newspaper, Europa Sur, writing about Politics and Society. He also worked as community manager and marketing advisor in Los Barrios, Spain. Innovation, technology, politics and economy are his main interests, with special focus on new trends and ethical projects. He enjoys finding himself getting lost in words, explaining what he understands from the world and helping others. Besides a journalist, he is also a thinker and proactive in digital transformation strategies. Knowledge and ideas have no limits.