Carlos Salas, Engineering Manager at NordLayer, is the next guest in the latest Dinis Guarda YouTube Podcast Series and hosted this time by financial expert and vice chairman of ztudium, citiesabc and openbusinescouncil Hilton Supra. Carlos and Hilton discuss the relevance of cybersecurity measures in the current technological scenario, the latest innovation in cybersecurity and the challenges in a Metaverse and Web 3.0 landscape.
A software architect and AWS cloud specialist, Carlos Salas is currently serving with his technological acumen at NordLayer. Carlos has more than 12 years of experience in fields such as Unix Administration, Software Development, Database Administration, Cloud Architecture, and Research and Development.
As Carlos explained early in the interview, he was always innovating and experimenting since his childhood days and has had an inquisitive mind toward technology and its application. He received his Master's Degree in Informatics from the University of Vilnius.
After that first contact between the two experts, they talked about how NordLayer's cutting-edge products and solutions create an impenetrable layer of security that is affordable for and accessible to everyone across the globe. From there on, the conversation turned into a masterclass in cybersecurity in today's digitized world.
---
More Interviews
James Zhang, CEO The Concept Art House – Games, Art And NFTs
Adam Hollander, Serial Entrepreneur, Pack Leader at Hungry Wolves – NFT, Gamification
Interview with Rishi Kapoor, Founder & CEO of paus.tv – The Revolutionary Streaming Platform For Independent Creators
Interview Kireet Khurana, Filmmaker & Creator Of Animation Film "Toonpur Ka Superhero" – Homelessness In India: The "Invisible Visible"
Pedro Gadanho – Architecture, Arts, Cities & Society – Former MoMA & MAAT Curator, Architect
Susan Oh, Future of AI, Blockchain; Blockchain For Impact Global Summit @ UN HQ, Top 10 Frontier Women in Digital
---
The challenges of cybersecurity in the Web 3.0, NFTs and Metaverse era
NFTs, Metaverse, and Web 3.0 is the recent buzz in the town. Hilton was interested to know if the cybersecurity technologies that are a huge success today are equally (or even more) effective in Web 3.0. Carlos has the perfect answer for that: –
"It's actually very peer-to-peer in essence. By using NordLayer, everyone is in the local area network. It doesn't matter where you are. For systems where there is no centralisation, you have a segment that is connected to the internet, to the main net, but at the same time, it is micro-segmented. So, there are only very specific people that are going to be accessing certain central resources, and not all of them."
He also explained how private gateways by NordLayer are responsible for maintaining a private line of communication between the peer group. Carlos patiently explained to Hilton how NordLayer maintains the level of security, while also maintaining the authenticity of digital avatars and an overall landscape of cybersecurity in the Metaverse.
Drawing an interesting simile, Carlos explained the cybersecurity measures at NordLayer: – "We use military-grade encryption. You can't actually unencrypt this even by using a good force (unless by quantum computers). If you look at the research, it would take a few billion years to unencrypt these types of connections and put them into a perspective. The universe is younger than the time you will take to unencrypt this type of connection." 
Carlos also told Hilton that to keep abreast with the latest technological advancements and provide cybersecurity to the expanding landscape of technology, NoedLayer is constantly educating its users and the general public through its blog posts and websites.
Concluding the interview, Carlos assured Hilton that the world is going to witness a wider adoption of the latest technologies in the next few years.
"Actually, right now, anyone that has a relatively modern device can use augmented reality. So, it's going to be a matter of a couple of years, that people are going to start that more. I would say it is already mainstream. You could go to the streets, take out your phone, and scan a QR code, and you will see something pop out in real life. So, it's already here.", he clarified.
A life dedicated to cybersecurity and software engineering
Carlos joined NordLayer, a digital security and privacy solutions company, in 2021. His passion overlaps with the company's mission to help the people to interconnect in a secure and faster way. Serving as an Engineering Manager at the NordLayer, Carlos is responsible for supervising and coordinating the efforts towards updating and deploying their privacy and security solutions.
He explained the company's contribution to "empowering the user to be responsible for their own cybersecurity" while being at the backend for support and round-the-clock assistance.
In the words of Carlos, "It's actually easier than it sounds, especially when you are using this type of technology where you are like plug n play install and everything will be working as a system." 
Set up in 2021, the company has its offices all around the globe. The team of developers and experts at NordLayer is always innovating to provide cutting-edge solutions to keep cyberspace as secure and private as possible.
The solutions under the umbrella of NordLayer include:-
• NordVPN – the world's most trusted online security solution, used by over 15 million of Internet users worldwide.
• NordPass – a password manager that securely stores and helps users organize their passwords by keeping them in one convenient place.
• NordLocker – a file encryption tool that secures sensitive files and folders with zero-knowledge AES-256 encryption.
• NordLayer – network access security that scales with businesses.
• NordWL – An infrastructure, know-how, and tools for businesses who want to build their own VPN products.
About citiesabc.com
https://www.citiesabc.com/​​​​​​​​​​​
https://twitter.com/citiesabc__​​​​​​
About openbusinesscouncil.org
https://www.openbusinesscouncil.org/
4IR: AI Blockchain Fintech IoT Reinventing a Nation by Dinis Guarda and Rais Hussin (4irbook.com)
Dinis Guarda citiesabc openbusinesscouncil Series is also available as podcast on
Apple Podcasts: https://podcasts.apple.com/us/podcast/dinis-guarda-citiesabc-openbusinesscouncil-series/id1510330391
On Spotify: https://open.spotify.com/show/1vA8KaDaRpJ0mAfpNbfTSF?si=H_WngL4RSOyu1W7VAmM41w&dl_branch=1
Google Podcasts: https://podcasts.google.com/feed/aHR0cHM6Ly9mZWVkcy5idXp6c3Byb3V0LmNvbS8xMDMyMzg4LnJzcw==
Amazon Music: https://music.amazon.com/podcasts/953a5156-823c-4e86-baeb-4fda1128e44c/DINIS-GUARDA-CITIESABC-OPENBUSINESSCOUNCIL-SERIES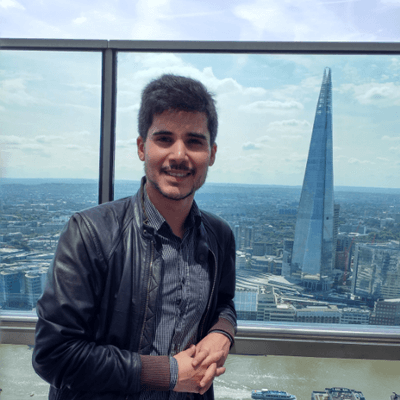 Hernaldo Turrillo is a writer and author specialised in innovation, AI, DLT, SMEs, trading, investing and new trends in technology and business. He has been working for ztudium group since 2017. He is the editor of openbusinesscouncil.org, tradersdna.com, hedgethink.com, and writes regularly for intelligenthq.com, socialmediacouncil.eu. Hernaldo was born in Spain and finally settled in London, United Kingdom, after a few years of personal growth. Hernaldo finished his Journalism bachelor degree in the University of Seville, Spain, and began working as reporter in the newspaper, Europa Sur, writing about Politics and Society. He also worked as community manager and marketing advisor in Los Barrios, Spain. Innovation, technology, politics and economy are his main interests, with special focus on new trends and ethical projects. He enjoys finding himself getting lost in words, explaining what he understands from the world and helping others. Besides a journalist, he is also a thinker and proactive in digital transformation strategies. Knowledge and ideas have no limits.