Using the Cloud: A Tool for Small and Medium Sized Businesses
The cloud has been an option for managing technology for several years now, yet many small and medium sized businesses have not yet switched to using it. This may be a mistake, as there are lots of benefits for small and medium sized businesses for using the cloud. As reported by Simon Porter of IBM on Unit 4's blog, companies of all sizes stand to benefit, and it may be argued that this is especially true of small and medium sized businesses. As Porter explains however:
"A recent study shows that less than 10% of organisations believe their existing IT infrastructure is fully prepared to address the proliferation of mobile devices, social media, data analytics and cloud computing."
This is a problem that can be handled by opting to use the cloud. In particular, cloud offers organisations the chance do increase engagement. Cloud can help businesses to better link with customers. This is partly because businesses are able to make IT cost savings by using the cloud, and so there is a greater ability to spend money on tools of engagement.
1.Cost Savings
Indeed, one of the most significant benefits of moving to the cloud is cost savings. It has been shown that 25 per cent of businesses saw a reduction in their IT costs when they moved to using the cloud. The cost of a small or medium sized business having its own servers is large, and in many cases not really necessary. Using cloud instead allows businesses to be able to scale as they need to, and they only pay for what they use. This means that they do not pay for server space that may be sitting around half empty for most of the time, and only used to full capacity during certain times of the year, or peak times of the day. With cloud there is no need to invest in expensive hardware – the cloud organisation takes care of all of that. This leads to considerable savings as well. Opting to pay monthly allows the business to request more capacity as required, rather than paying all the time for more than is necessary.
2. Speeds up the time spent on projects
Another significant benefit of using the cloud for small to medium sized businesses is the speed in which projects can be accomplished. It is argued that 52 per cent of organisations are using the cloud to make sure that they are able to innovate more rapidly with products and services. Using the cloud means that they no longer have to wait for the IT department to get to handling their project. This saves a lot of time, and can make businesses more efficient at what they do. Fifty five per cent of companies reported an increase in efficiency from using the cloud, and the cloud has been found to enable 24 per cent of businesses to offer additional products and services.
4 Reasons Why Cloud Is A Great Tool For Small and Medium Sized Businesses
3. Promotes Collaboration
With the increasing number of devices such as tablets, phones and laptops, cloud is also seen to have significant benefits for aiding collaboration between people. The data that is stored in the cloud can be easily shared between people allowing people to collaborate more effectively. A simple example of this is if a company uses Google Drive for collaborating over the writing of a document. A document can be created and shared with all of the relevant employees. Each can go in and amend that document, making changes, comments or suggestions. Done without the cloud, the document has to be emailed around and the author of the document has to deal with each set of changes that is sent back individually, which is a far more lengthily and time consuming process. There are a great many examples of this type of benefit that can be seen with using cloud. The possibility of collaborating online leads to employers being able to offer employees greater mobility, and 49 per cent of businesses reported benefits in this regard.
4. Increases Opportunites To Benefit From Big Data
Last but not least, cloud provides a greater opportunity to benefit from big data. Big data is increasingly becoming a priority for businesses and the cloud can facilitate this. One study shows that 54 percent of organisations are already doing this. The cloud is able to support the volume of structured and unstructured data. This means that more data can be gathered, and greater insights can be obtained from that data. Overall this is good for both the business and the customer, since it enables better targeting of products and identification of new opportunities.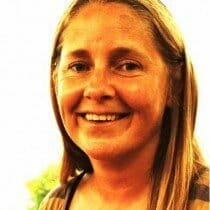 Paula Newton is a business writer, editor and management consultant with extensive experience writing and consulting for both start-ups and long established companies. She has ten years management and leadership experience gained at BSkyB in London and Viva Travel Guides in Quito, Ecuador, giving her a depth of insight into innovation in international business. With an MBA from the University of Hull and many years of experience running her own business consultancy, Paula's background allows her to connect with a diverse range of clients, including cutting edge technology and web-based start-ups but also multinationals in need of assistance. Paula has played a defining role in shaping organizational strategy for a wide range of different organizations, including for-profit, NGOs and charities. Paula has also served on the Board of Directors for the South American Explorers Club in Quito, Ecuador.