Ultimate Guide to Crowdfunding (Part 1) Intelligenthq
Crowdfunding is a relatively new approach to raising money for a project, new business or cause online via specific websites that have been set up for this process. Specifically it involves you finding a crowd to help you fund your project. This means that many people invest small amounts in your idea, and if you hit your target then you could have hundreds of investors that help you to get there. The concept has proved to be very compelling and millions has been raised through a plethora of crowdfunding websites to date, leading crowdfunding to achieve phenomenal success so far. Looking at the figures, Alvaris Falcon of HongKiat.com reported that during 2012, there were more than one million crowdfunding campaigns and that the total amount raised worldwide was $2.7 billion. The UK makes up a sizeable proportion of this, and according to Rachel Bridge of The Telegraph:
"In the first three months of 2014 crowdfunding raised £9 million in the UK"
There are a large number of websites through which crowdfunding can be carried out. Some of the most impactful are Kickstarter, Indiegogo and RocketHub. Different websites offer different opportunities to raise money. For example, some will not allow raising money for charity causes, while others focus specifically on that. Some are exclusive to those that want to make music, while others allow a wide range of projects, creative of otherwise. But why are people turning in their droves to these websites to try to get funding for their projects?
Well, one of the reasons is that you don't have to give too much away in order to do it. For new businesses this is important, because when they take on board Angel or VC investors they may have to give away a share of their company to get the funding. With crowdfunding you usually have to offer your investors "perks" or "rewards", but these do not necessarily have to equate to giving away part of a company, and are relative to the investment that the person makes. For example, an artist holding an exhibition might give away a signed postcard of one of his or her pictures to people that donate a small amount like £1. Meanwhile, they might give an original sketch to someone that donates £1,000. All of this said there are also crowdfunding websites specifically targeting Angel investors, where companies do give away a share of their business. So the good news is that there is something for everyone.
There have been some particularly noteworthy projects on these platforms, especially on Kickstarter.  For example, Amanda Palmer raised $1.2 million from her crowd of 24,833 backers in June 2012, which allowed her to make a new album and artbook and then to tour to promote them more effectively.
Meanwhile, Hans Fex also raised the same amount, from just 5,030 funders to create a "mini museum" which includes a range of items that are portable and authentic. In the television world, Rob Thomas managed to secure $5.7 million from 91,585 backers in April 2013, with a goal of developing the TV show Veronica Mars into a format for the cinema. Meanwhile, in February 2013, a project called Video Game High School Season 2 made $808,000 from 10,613 backers. The project was to develop a show where video games are the most important spectator sport.  In the technology field, a company named Pebble secured $10.3 million in May 2012 from 68,929 funders, to develop a smart watch which among other things, works in conjunction with a smart phone. Later, in September 2012, Oculus Rift managed to secure 2.4 million from 9,522 funders to create a VR headset for gaming. All of this just goes to show that whatever your project, creating a compelling enough story about it can attract people to fund it.
Of course, people are not just sitting there waiting to donate to your project. But there are people that scroll through projects on these websites daily looking for interesting projects to support. You have to engage them by making your project appeal to them, and the most successful project is one that positions itself effectively on these types of platforms, and which creates a compelling campaign that encourages people to invest. We will explain more on this in the upcoming sections on crowdfunding.
Additional resource: Infographic about three models of crowdfunding
Infographic done by Balle
Ultimate Guide To Crowdfunding (part 2)
Ultimate Guide To Crowdfunding (part 3)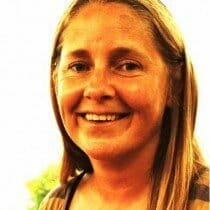 Paula Newton is a business writer, editor and management consultant with extensive experience writing and consulting for both start-ups and long established companies. She has ten years management and leadership experience gained at BSkyB in London and Viva Travel Guides in Quito, Ecuador, giving her a depth of insight into innovation in international business. With an MBA from the University of Hull and many years of experience running her own business consultancy, Paula's background allows her to connect with a diverse range of clients, including cutting edge technology and web-based start-ups but also multinationals in need of assistance. Paula has played a defining role in shaping organizational strategy for a wide range of different organizations, including for-profit, NGOs and charities. Paula has also served on the Board of Directors for the South American Explorers Club in Quito, Ecuador.