No wonder tech entrepreneurs are flocking to Britain from all over the world. The UK's tech sector has accelerated ahead during Q4 of 2013, with strong inflows of new work driving the steepest expansion of business activity for almost a decade, according to the latest KPMG/Markit Tech Monitor UK report.  As a result, the UK tech sector ended the year on a much firmer growth footing than it started, with a cyclical upswing first emerging in the spring of 2013 and picking up sharply since the autumn. Tech Monitor UK is a new quarterly report by KPMG, that features unique survey data from a panel of tech sector executives within Markit's widely-watched UK Purchasing Managers' Index (PMI) surveys, providing a reliable and up-to-date assessment of tech sector growth.
A close look at the December period shows the index measuring UK tech sector business activity posted above the crucial 50.0 no-change threshold for the sixteenth successive month – at a healthy 61.0 – which highlighted a continued strong rebound in tech growth since the soft patch reported through the summer of 2012. Indeed, tech output growth has now accelerated to its fastest since that reported in February 2004.
Other Key Takeaways for Q4 2013* from the report are:
• UK tech companies report fastest improvement in profitability for six years
• Solid rate of tech sector job creation maintained at the end of 2013
• Almost 44% of UK tech firms plan to hire more staff over year ahead, while 7% expect a fall.
• Around twice as many UK tech firms (27%) intend to increase their capex in next 12 months as those that anticipate a reduction (13%).
• East of England special feature: East of England ranks third out of eleven GB regions for concentration of tech jobs; 'Silicon Fen' area of Cambridge and South Cambridgeshire is a major hub within this region
The Silicon Fen by the way, is a hub of innovation with over 1,500 science- and technology-based companies in the area, attracting global interest. As John Naughton writes in the guardian: "There is no formula. Nobody planned the Cambridge phenomenon, just as nobody planned Silicon Valley. Both developed organically. That doesn't mean that similar phenomena can't happen elsewhere, just that they can't be delivered to order. And they take lots of time to evolve and mature."
Commenting on the latest Tech Monitor UK results, Tudor Aw, Head of Technology at KPMG, said:
"These figures prove once more that the UK tech sector is going from strength to strength. The last quarter of 2013 saw the sector's best growth performance in almost a decade, with a sharp increase in business activity, a rise in new orders and an increase in profitability despite higher costs. More importantly the sector showed again solid rates of job creation, well above the rates in other sectors of the economy. "UK tech companies are also more confident about the business outlook than firms in other industry sectors, with growth expectations at tech companies well above UK private sector average, underlining the impact the sector has on the country's economic performance and the important role tech companies play in the burgeoning recovery.
"Our report also shows that contrary to the popular belief that the UK lags behind the US tech sector, as trends in UK tech business activity closely match the performance of the Nasdaq. These results show that we can be very proud of our tech companies and the strength of the sector in the UK."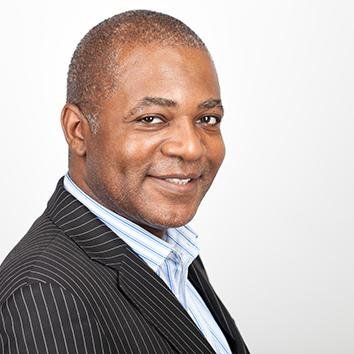 Hayden Richards is Contributor of IntelligentHQ. He specialises in finance, trading, investment, and technology, with expertise in both buy-side, sell-side. Contributing and advising various global corporations, Hayden is a thought leader, researching on global regulatory subjects, digital, social media strategies and new trends for Businesses, Capital Markets and Financial Services.
Aside from the articles, interviews and content he writes for IntelligentHQ, Hayden is also a content curator for capital markets, analytic platforms and business industry emerging trends. An avid new media explorer Hayden is driven by a passion for business development, innovation, social business, Tech Trading, payments and eCommerce. A native Trinidadian, Hayden is also a veteran, having served with the Royal Air Force Reserves for the past 10 years.
Follow Hayden on Twitter @HaydenARichards, linkedin.com/haydenhrichards and http://www.scoop.it/u/hayden-richards