Twitter last week revealed the documents for its IPO, confirming its desire to raise US$1 billion. We learnt it earned approximately US$317 million last year as a result of its advertising efforts. We also learnt what some pundits have suspected for some time that the company was unprofitable with losses of US$69. 3 million which had sustained in the first six months of 2013. Details emerged on Friday that Twitter may have not intended for some of the details to enter the public domain according to the New York Times.
Twitter will list under the ticker TWTR but has not confirmed the number of price of shares for in the US$1 filing.
Analysts expect to see a huge growth in revenue driven by mobile usage but point to twitter's inability to convert new users to the fold as a point of concern. Tony Rocha on his blog thinks twitter's problem lie in its generic mobile nature:
"In some regions, mobile competitors, and other services like China's Sina Weibo, are enough of a threat for Twitter to detail that in its newly released S-1 filing as a concern which could slow its usage and its revenue in international markets. One could argue that such competition has already slowed its growth. Here in the U.S., Twitter's home base, Smartphone adoption is nearly at its saturation point – meaning everyone who wants a Smartphone pretty much has one. But they don't all have a Twitter account, and when you ask around, many are still not convinced they need to".
Tech analyst Jeff Kagan offers comment: "We have talked about and used Twitter for several years. It has become part of the conversation about historic events, even in other parts of the world where the press is limited. You would think Twitter was everywhere and huge. However, Twitter has released some of their confidential information and that may be taking the wind out of some of their IPO sails"
"We are learning so many new, surprising and sometimes even disturbing things about Twitter. You wonder whether they will succeed or fail with their IPO".
Twitter has a huge job to convince Wall Street that it can successfully continue to make money. Some pundits think that the losses are not really an issue and that the real revelation would have been the tech giant was actually making a profit all of this time. Twitter is vulnerable because it relies heavily on advertising a fact that it has acknowledged, as the advertising market is highly volatile and competitive. In its statement accompanying the IPO Twitter said:
"Advertisers will not continue to do business with us, or they will reduce the prices they are willing to pay to advertise with us, if we do not deliver ads in an effective manner, or if they do not believe that their investment in advertising with us will generate a competitive return relative to alternatives, including online, mobile."
If Twitter enjoys a smooth ride over the next couple months, other social media companies could be influenced positively in terms of value. Twitter has yet to disclose whether it will choose the NASDAQ or the New York Stock Exchange to list its shares, trading is expected however to begin in November.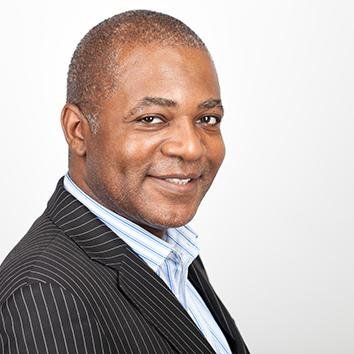 Hayden Richards is Contributor of IntelligentHQ. He specialises in finance, trading, investment, and technology, with expertise in both buy-side, sell-side. Contributing and advising various global corporations, Hayden is a thought leader, researching on global regulatory subjects, digital, social media strategies and new trends for Businesses, Capital Markets and Financial Services.
Aside from the articles, interviews and content he writes for IntelligentHQ, Hayden is also a content curator for capital markets, analytic platforms and business industry emerging trends. An avid new media explorer Hayden is driven by a passion for business development, innovation, social business, Tech Trading, payments and eCommerce. A native Trinidadian, Hayden is also a veteran, having served with the Royal Air Force Reserves for the past 10 years.
Follow Hayden on Twitter @HaydenARichards, linkedin.com/haydenhrichards and http://www.scoop.it/u/hayden-richards