Turning your blog into a professional, profit-making venture is never an easy task. For one thing, the market is fairly saturated. It's easy to see why this is the case. Blogging is simple and accessible; the very things that drew you to it as a business opportunity are also drawing thousands of others. That means you're going to have to be ready to stand out, work that bit harder, get a little more innovative.
It's not just hard work and being able to stand out from the crowd that makes a blog successful, though. If you look at the most successful blogs online, the ones that are able to generate a full-time income for their owner, then they tend to have a few core facets in common. If you want your blog to follow their lead and become a moneymaker for you, then you're going to need to read down this list and see where you need to invest in your blog.
Good Writing
Blogging has become more and more image based in recent years; many professional blogs now have photographs that of are such high quality they could be featured in a magazine. Images are always going to be important — as we'll soon see — but that doesn't mean you can ignore the written word. That's the meat of any blogging venture; the writing style, how engaging it is, how useful the content is to readers.
There's no 'right' way of writing for a blog, but there are wrong ways. You need to ensure that your spelling and grammar is good; it doesn't have to be perfect, but it does have to be serviceable. You're also going to want to try and be engaging; no boilerplate 'Wikipedia' boring styles. It's fine to inject a little of your personality into your writing style, so don't be intimidated away from doing just that. Good writing is an essential if you want your blog to succeed.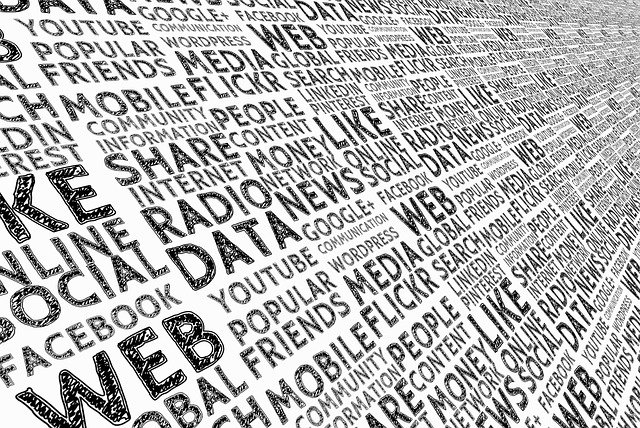 Good Images
Well, we did need to discuss it! Excellent images are essential for any successful blog — but you don't have to be an amazing photographer to take them. In fact, if you don't have all the equipment you'd need to take good photos, then you might be best sourcing them elsewhere.
Where? Well, there's plenty of options. If you're happy to pay, then there are plenty of stock photo sites who will be able to provide you high-quality images for a fee. If you'd rather not pay for images at this time, then there's a few free photo sites that you're going to want to get into the habit of using.
Reliable Hosting
If your site is constantly crashing, then you're going to shed visitors– fast. We live in an age of superfast broadband and better-than-ever mobile connectivity; no one is going to stick with a site that's always down, or is slow to load. It's vital that you sort out the wheat from the chaff when it comes to your hosting, taking time to peruse the best WordPress hosting companies like BlueHost reviewed and rated by other users just like you. Customer testimonials and expert opinion are vitally important when it comes to web hosting. You can check a review of Bluehost support in this website.
If your current hosting isn't up to the task, then move. It's essential for the health of your business.
Reader Engagement Across Multiple Platforms
If you expect to be able to write a post and then forget about it, then the simple fact is that blogging probably isn't for you. Developing an interested, engaged readership that's going to come back time and time again means you have to make the effort to get your engagement just right. It's simple things like responding to blog comments, starting conversations on social media , even just finishing each blog post with a related question for your readers — every little helps.
The more engaged your readers are, the more likely it is that they're going to keep coming back for more. The more readers you have, the more money you're going to be able to generate. It really is that simple, so talk to your readers and see them as people, not just dots on your visitor statistics.
Multiple Income Streams
There's a problem lurking in the world of professional blogging; income, or lack thereof. When blogs first started to go professional, most of them were funded by advertising or Google Adsense. The simple truth is that web advertising is in the middle of dying a slow death. Page views are down; adblockers are more common; and advertisers are looking at other methods of getting eyes on their products outside of conventional banner ads. This isn't a new problem , but it's one that is becoming more and more acute.
This is the driving force behind the sudden rise in the number of paywalls we all see cropping up over the internet. Now, paywalls can be beneficial for news sites, but for the most part, they're not an option for a blog that's only just finding its footing online.
As a result, you're going to need other income streams to push up your profits from online advertising. There are plenty of options to help increase your revenue, such as:
Hosting sponsored posts
Doing paid product reviews
Writing an ebook which you then promote across your blog
All successful blogs have multiple income streams rather than just relying on ads, so ensure you're not being left behind.
Ideas
Finally, the most crucial aspect and also the most difficult to obtain: ideas.
Blog content that is little more than a rehashing of what's been featured on other sites is not going to stand you in good stead. Before you start a blog in a particular niche, write down 50 — yes, 50 — titles for potential blog posts. If you struggle to come up with that number, then it's a sign that maybe your niche needs tweaking or expanding. It's better to expand your niche than to try and focus too much on one area, then swiftly run out of things to say.
If you're ever stuck for ideas, then have a look at forums and see the questions that people usually ask about anything related to your niche. Though those questions weren't asked of your directly, you can get a blog post out of answering them in the abstract. If you manage these six components, your blog too could be a financial success that will provide you with a reliable income year after year.

Founder Dinis Guarda
IntelligentHQ Your New Business Network.
IntelligentHQ is a Business network and an expert source for finance, capital markets and intelligence for thousands of global business professionals, startups, and companies.
We exist at the point of intersection between technology, social media, finance and innovation.
IntelligentHQ leverages innovation and scale of social digital technology, analytics, news and distribution to create an unparalleled, full digital medium and social business network spectrum.
IntelligentHQ is working hard, to become a trusted, and indispensable source of business news and analytics, within financial services and its associated supply chains and ecosystems.