Top Financial Services Tech Trends for 2014 . Intelligenthq
The banking industry has undergone significant change in recent years, perhaps more than many other industries. James Opiyo believes that this 2014 will be no exception and that there are some particularly important trends that will drive the industry forward, technologically speaking, this year.
According to Opiyo, a Director of Financial Services and blogger, one of the big changes technologically to the banking industry this year will be the changes that will be seen in mobile and online banking.
An increasing number of people use the Internet and their mobile devices to manage their bank accounts. As Opiyo outlines because so many customers want this ability, banks have developed the possibility for customers to be able to carry out a range of different activities via mobile and online which include transferring money, paying bills, receiving information, and getting notifications regarding fraud.
Of course, many of us are already aware of these kinds of services and use them on a daily basis. Opiyo also specifies that services such as image banking and remote deposit capture are going to become increasingly important. These are able to do interesting things like allow customers to scan cheques and have these instantaneously transmitted to the bank. Convenience for the customer is the driver of technological change in this arena.
Meanwhile, virtual banking is also growing in importance according to Opiyo. This provides interesting and almost sci-fi like activities for banks, such as allowing customers to be able to use video conferencing via remote tellers to conduct transactions. This is carried out via virtual ATM machines. Costs are a driver to this area, as branches are expensive to run. Opiyo sees virtual tellers, virtual customer service agents, virtual loan consultants and others starting to emerge during the course of this year.
Top Financial Services Tech Trends for 2014 . Intelligenthq
Big data is a technology trend that most industries are not able to avoid. It's a major buzz word in all businesses, and most organisations are trying to figure out how they can better use big data for a range of tasks, not least of which is better decision making.
Other opportunities that big data offer are better understanding customer preferences and behaviours to be able to offer solutions that are more customized to that person, as well as enhancing the customer experience. In the banking industry more than in most other industries, security is a vital concern, and banks need to be able to find technology partners that can help them to use big data safely and securely for their customers.
Cloud is another major technology trend that most industries are unable to escape from. But really, why would they want to escape from it? Cloud offers an array of opportunities for businesses to share storage and save a lot of money. Opiyo argues that, "Most banks are going to continue adopting cloud services", but specifies that this is most likely to be the case regarding business applications and systems, while they retain a bit more control over sensitive data, which they will be more likely to keep in private data centres. All of these areas are considerations for banks when moving towards the cloud, but reducing costs is a very important driver.
Opiyo also outlines that there are going to be an increasing range of disrupters in this industry in 2014. These are options for different kinds of banking services. Examples that Opiyo provides are Peer to Peer (P2P) lenders and "mobile wallet solutions". Opiyo explains that Lending Club and Kickstarter are examples of P2P that allow people to raise funds for projects that they want to undertake without going anywhere near a bank and without involving the banking industry.
Meanwhile, the mobile wallet technology is explained by Opiyo to be when people are able to use their mobile devices to be able to carry out transactions. This might involve managing credit, debit and prepaid and gift cards via smartphone, enabling the use of a single payment application. This reduces the need for people to have to use credit or debit cards, as they become able to carry out many transactions using their devices. There are a variety of companies in this industry that should be watched, such as Square, Dwolla and Lemon, argues Opiyo.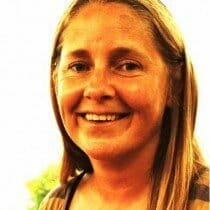 Paula Newton is a business writer, editor and management consultant with extensive experience writing and consulting for both start-ups and long established companies. She has ten years management and leadership experience gained at BSkyB in London and Viva Travel Guides in Quito, Ecuador, giving her a depth of insight into innovation in international business. With an MBA from the University of Hull and many years of experience running her own business consultancy, Paula's background allows her to connect with a diverse range of clients, including cutting edge technology and web-based start-ups but also multinationals in need of assistance. Paula has played a defining role in shaping organizational strategy for a wide range of different organizations, including for-profit, NGOs and charities. Paula has also served on the Board of Directors for the South American Explorers Club in Quito, Ecuador.