As we know, artificial intelligent based user experiences have now become commonplace in human lives. Being a business person or a sales guy, the first place where you can make use of this intelligent experience is in the CRM you choose. It will bring in a big change if you get every employee and salesperson in your organization to understand the implications of the future to empower them with actionable insights for better solutions. 
This is now made possible with Einstein Analytics, which is the comprehensive analytical solution offered by Salesforce. You may now try Einstein Analytics with a 30-day free trial. This means you get free access to the most intelligent data experience, which is completed with personalized visualizations, AI-driven insights, KPIs, and so on.
All these features come to your fingertips to explore and customize based on your needs. There are many cool things that one could explore in the 30-day free trial. Let's further have a quick overview of the top Einstein Analytics features. 
Prebuilt dynamic dashboards
Salesforce is committed to make even the free trial experience so great for the users. This is the reason why the trial version comes with many sample dashboards, datasets, and apps which the users can explore the right way as they want it to be. Simply sing up and log in to the Einstein platform and start exploring the sample dashboards which are embedded to the homepage. You can visualize the data in many possible ways on these dashboards.
Get better insight into using Analytics Templates
Einstein Analytics comes with the app templates which you can easily get started with. There is no need to put in much extra effort in order to align the KPIs or to connect the data together. This makes starting up with IT projects much quicker and easier. These templates as custom-designed with business users in mind. You can find more than twenty custom templates to fit the needs of different industries, hierarchal roles, and different productivity-based use cases.
Empowering the employees for business actions
Actionability in hand of the users is essential to ensure intelligent experiences. On Einstein Analytics free trial, you can easily set the tasks, collaborate with the colleagues, and also initiate actions right from the dashboard itself.
Einstein as your CRM assistant
Einstein will act as your smart CRM assistant at various use cases. If you are overwhelmed with the huge volume of data in the reports, making it difficult to interpret, then Einstein Data Insights will come into your help. With the help of this, you can easily bring Einstein AI into the reports. Einstein functions like your internal team of data scientists by working in close coordination with you to deliver actionable insights, which are most relevant to your business KPIs. 
Connecting with different data sources
Actionable intelligence, in terms of business decision making, requires data merging from various systems. A common example of this, as practiced by Flosum.com, includes combining various ERPs (enterprise resource planning) or the CRM with survey data to boost the service and sales productivity. Einstein Analytics now comes with out-of-the-box connectivity to all types of data sources, including but not limited to Google BigQuery, AWS, SAP, and CSV files, etc. This makes it easier to connect to non-Salesforce data and centrally process all these. 
Discovering more recommendations insights automatically
Traditional analytical methods are good enough to understand what had happened in the past and the reasons behind it to forecast the future. Going a step ahead, AI-powered analytics will help you to look into the future and foresee how things will be. Einstein Discovery, which is a part of Einstein Analytics, will help the users to create predictions on the basis of KPIs and prescribe the most insightful recommendations on how to optimize the outcome.
Smarter and Faster customer resolutions through Case Routing
This is the latest add-on to Einstein from Salesforce, which helps automate the case routing by directing the cases to the best-suited queue or the agents based on the factors like agent skillset as well as success rates of past resolution to enable precise case assignments. These also include factors that aren't visible to the 'naked human eye.' The users can highly benefit from such an optimal agent-case match, which will further cut down the resolution time, and the entire case routing process can be optimized despite the diversifying products and ever-changing customer expectations without any manual interventions needed.
Ensure the most appropriate responses through Reply Recommendations
As we had seen above, Einstein now uses the most sophisticated Machine Learning techniques and NLP (Natural Language Processing) capabilities in order to learn from each and every interaction with the service teams in case of responses which they give to different queries and actions to resolve the use cases quicker and more effectively. Crunching all such interactions, Einstein can also suggest the top-notch responses to the service agents who handle messaging or chats. The responses by Einstein are highly personalizing and specific suggestions based on the learning made through customer conversation and text.
Finding the right info with Article Recommendations
The capabilities of Einstein's insights aren't limited to providing apt responses, but Einstein's learning could be applied to various service scenarios too. One such example is recommendations for knowledge articles. You may have seen this on the customer support hub of Salesforce, where 'Blaze' comes packed with a handful of handy knowledge articles. Einstein has the ability to identify the right article for the purpose, and the customers can also seamlessly do self-service to locate the apt information they want in a faster and accurate manner. For this, one need not have to rummage through the whole knowledge base or do searching using various keywords.
Taking the best course of action using the Next Best Action
Einstein also possesses Predictive Intelligence to identify the right next action while in live interaction with a customer. This is a key feature of Salesforce Einstein Intelligence, which will help deliver optimum impact in customer interactions at the most critical checkpoints. For example, suggesting any relevant cross-selling opportunity like an add-on warranty during the time of case resolution.
Altogether, Einstein Analytics free trial experience will enable you to explore all these features and more fully free for 30 days. There are many helpful learning tools available to set up your team successfully on Einstein Analytics like Trailheads and in-app videos etc.
This is an article provided by our partners network. It does not reflect the views or opinions of our editorial team and management.
Contributed content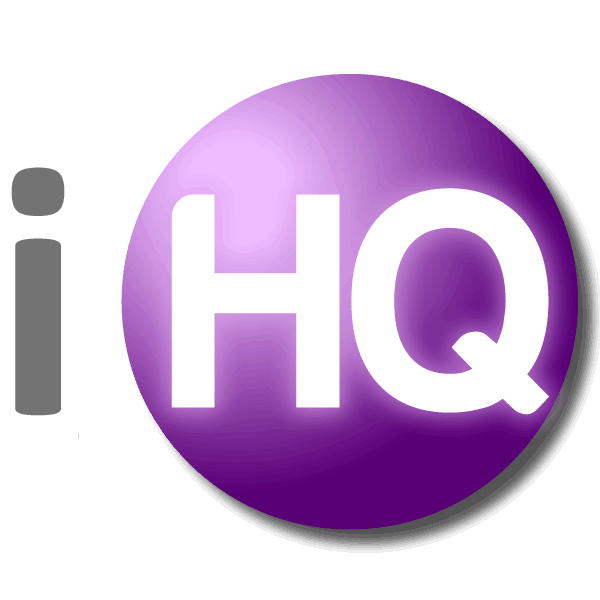 IntelligentHQ Your New Business Network.
IntelligentHQ is a Business network and an expert source for finance, capital markets and intelligence for thousands of global business professionals, startups, and companies.
We exist at the point of intersection between technology, social media, finance and innovation.
IntelligentHQ leverages innovation and scale of social digital technology, analytics, news and distribution to create an unparalleled, full digital medium and social business network spectrum.
IntelligentHQ is working hard, to become a trusted, and indispensable source of business news and analytics, within financial services and its associated supply chains and ecosystems.