Top 25 Most Influential Business Leaders. Intelligenthq
There are business leaders, and then there are influential business leaders. Influential business leaders might be best defined as those that have changed the world in some way through their business leadership abilities or successes, or the way in which they have changed business thinking. While everyone may have a view on who is the most influential business leader, it was Business Insider that actually created a list of these people, at least for 2013.
Some of the names on the list are predictable. Take Jeff Bezos, the CEO of Amazon, for example. Business Insider reports that just in the third quarter of 2013 alone, Amazon managed to bring in $17.1 billion in net sales, and increase its active users by 19%. This web business is growing at a phenomenal rate. It is also now allegedly moving into the smartphone business, leveraging similar core competences to those that it gained in making and selling Kindle products.
Another unsurprising name from the list is Dick Costolo, the CEO of Twitter. Twitter completed its IPO in 2013, and according to Business Insider was priced at $26 per share with opening trade at $45.10 and closing at $44.90. Perhaps what you did not know about Costolo is that he used to do stand up comedy. No need for that at Twitter, as revenues have grown almost ten fold since Costolo took the helm in 2010.
25 influential business leaders. Intelligenthq
Of course, the CEO of Google, Larry Page is also up there. Given that Business Insider reports him as quickly transforming into "one of the most powerful people on the planet", again there are no surprises here. Google keeps innovating and innovating under Page's leadership, with exciting futuristic projects such as Google Glass and Google Fiber. As the man himself says, "If you're changing the world, you're working on important things. You're excited to get up in the morning". Given what a ground breaking organisation Google is all of the time, Larry must be jumping out of bed in the morning.
You can refer to the article Time100 List Of Most Influential Companies In The World for information about influential companies.
Given all of the complaints about the glass ceiling, there are still quite a lot of women on the list of most influential business leaders. Take Angela Ahrendts for example. Ahrendts has transformed Burberry with what Business Insider describes as "incredibly tech savvy retail stores". She is just transitioning to Apple where she will be serving as Retail Chief. The retailing industry waits with baited breath to see what she will achieve there. There is also Kat Cole, the president of Cinnabon who famously started out as a Hooters waitress and is driving the Cinnabon brand forward with great strides. There is also Marillyn Hewson who is the CEO of Lockheed Martin. Despite a difficult period of cuts, the organisation still reported considerable increases in profit under her helm in the past year. Marissa Mayer also should not be overlooked. She's the CEO of Yahoo and as Business Insider reports; she's "orchestrated 17 acquisitions, including that of Tumblr. Ginni Rometty is driving IBM forward in new unchartered territories, entering Africa, where the competitors have not yet ventured all that much. And don't forget Sheryl Sandberg, the COO of Facebook. She is a self-made billionaire, and there are not many women who can say that of themselves.
Nonetheless, the list is mainly male focused which is unfortunate, as there noawadays, there are plenty of top female business leaders doing a wonderful job, as the ones mentioned and many others. As well as those already mentioned there is Dan Akerson, the CEO of General Motors who raised sales by 40% over the year before. There are also Neil Blumenthal and Dave Gilboa, co-founders of Warby Parker which very generously gives a pair of glasses to someone who needs it for every single pair sold. Warren Buffett is up there, and so too is Reed Hastings of the Netflix empire. Netflix has transformed the way that we watch the television, and the company is now challenging American cable giants. Bob Iger of Disney makes the list, as does Hubert Joly of Best Buy. An interesting entrant to the list is Jorgen Vig Knudstorp, the CEO of the Lego Group. Knudstorp has convincingly turned Lego around from the brink of bankruptcy to becoming the second largest toy maker in the world, according to Business Insider. There's even a Lego movie for those that can't get enough Lego. You can find information about all of the top 25 most influential business leaders at Business Insider.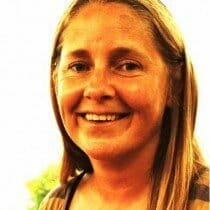 Paula Newton is a business writer, editor and management consultant with extensive experience writing and consulting for both start-ups and long established companies. She has ten years management and leadership experience gained at BSkyB in London and Viva Travel Guides in Quito, Ecuador, giving her a depth of insight into innovation in international business. With an MBA from the University of Hull and many years of experience running her own business consultancy, Paula's background allows her to connect with a diverse range of clients, including cutting edge technology and web-based start-ups but also multinationals in need of assistance. Paula has played a defining role in shaping organizational strategy for a wide range of different organizations, including for-profit, NGOs and charities. Paula has also served on the Board of Directors for the South American Explorers Club in Quito, Ecuador.