We all admire the innovation of Crowdfunding, which continues to grow in popularity. But has that growth anything to do with the lack of support to local businesses by the banking sector?  Read on and draw your own conclusions. Lawrence Tomlinson, Entrepreneur in Residence at the Department for Business, Innovation and Skills has today presented a dossier to the Secretary of State for Business, Vince Cable, with evidence of misconduct towards businesses by the Government-backed banks. Uncovering disturbing patterns of behaviour of towards businesses, all of which impede lending, Lawrence has exposed activity which flies in the face of the Government's growth agenda.
Lawrence Tomlinson is the Founding Chairman of the LNT Group (www.lntgroup.co.uk) and was appointed as Entrepreneur in Residence at the Department of Business, Innovation and Skills in April 2013. His role is to provide independent advice to the Department on its policies and schemes from an entrepreneurial perspective from his 25 years of experience. His views are his own and do not represent those of the Department. 
Lawrence has been engaged in a number of areas of BIS policy. His key concern is helping Government to boost growth. He has decided not to claim any expenses in relation to his work in the Department and has used his £10,000 salary to launch a competition to find the best idea for growth.
Details about the competition can be found here: www.lntgroup.co.uk/competition.php
Commenting on his time as Entrepreneur in Residence, Lawrence said:
"Since joining the Department of Business, Innovation and Skills, my pre-conceptions of the civil service have been completely transformed. I never expected to find such dedication to finding ways to help business and boosting growth. I've been extremely impressed and I hope my contribution to the Department gives them more levers to change things for the better."
Lawrence heard an abundance of cases in which businesses were deterred from accessing finance before even being given the chance to apply. The evidence he has gathered also suggests that statements that 9 in 10 loan applications are accepted are extremely misleading; given so many businesses don't even get the opportunity to make an application. Other cases documented businesses who were charged such astronomical fees whilst in 'Business Support' that their business was put into financial distress.
In some cases, debt was even sold without the prior consent of the business. Invoice factoring also appears sometimes to have been misused by banks to extract as much money from the business as possible, even if this means putting the business into administration. Many of Lawrence's findings are backed up by ex-bankers who indicated that these issues occurred on an institutional level. Stating their reasons for leaving the bank, one commented that:
"I just wasn't prepared to apply the cruel, inhumane, non-commercial policies and decisions."
Lawrence commented that:
"I knew there was a lot of animosity towards the banks but the response I received was overwhelming. There is a complete lack of trust towards the banks, and in many cases, this is for a justifiable reason. This is coupled by an astonishing fear of the banks, no-one dares tell it as it is! It only takes the silence a few good men for bad behaviour to triumph. How can we increase lending when there is this level of distrust and the message remains 'business as usual' in the banks? It is time for growth not greed.

"I know there will be similar instances out there that have not yet been uncovered and I encourage affected businesses to come forward. In particular, there is an on-going Independent Review of RBS' lending practices which I strongly urge businesses to submit evidence to."
Case studies
Lawrence's dossier for the Secretary of State contained 19 case studies typifying the numerous responses Lawrence received. Almost every business or ex-banker who contacted Lawrence wished to remain anonymous for fear of retribution from the banks. Many had already received lightly-veiled, or in some cases, outright threats if they continued to speak out against the banks. Lawrence was therefore prevented from including the majority of evidence he received.
The banks may wish to argue that these are 'isolated' cases – this simply does not appear to be true. The cases received cross a multitude of sectors and when speaking to businesses, business groups and ex-bankers, it soon becomes clear that some of these issues go beyond individual cases. Only the most resilient businesses feel able to speak out. Whilst it is true that in some cases the bank has acted justifiably, there is widespread evidence that businesses are being treated badly and fall foul of certain aspects of banking practice which work to the disadvantage of businesses.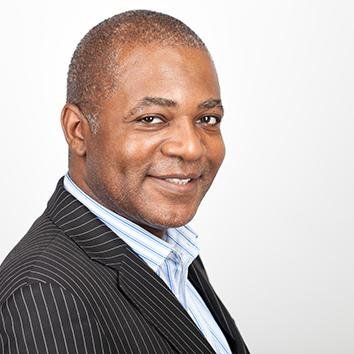 Hayden Richards is Contributor of IntelligentHQ. He specialises in finance, trading, investment, and technology, with expertise in both buy-side, sell-side. Contributing and advising various global corporations, Hayden is a thought leader, researching on global regulatory subjects, digital, social media strategies and new trends for Businesses, Capital Markets and Financial Services.
Aside from the articles, interviews and content he writes for IntelligentHQ, Hayden is also a content curator for capital markets, analytic platforms and business industry emerging trends. An avid new media explorer Hayden is driven by a passion for business development, innovation, social business, Tech Trading, payments and eCommerce. A native Trinidadian, Hayden is also a veteran, having served with the Royal Air Force Reserves for the past 10 years.
Follow Hayden on Twitter @HaydenARichards, linkedin.com/haydenhrichards and http://www.scoop.it/u/hayden-richards