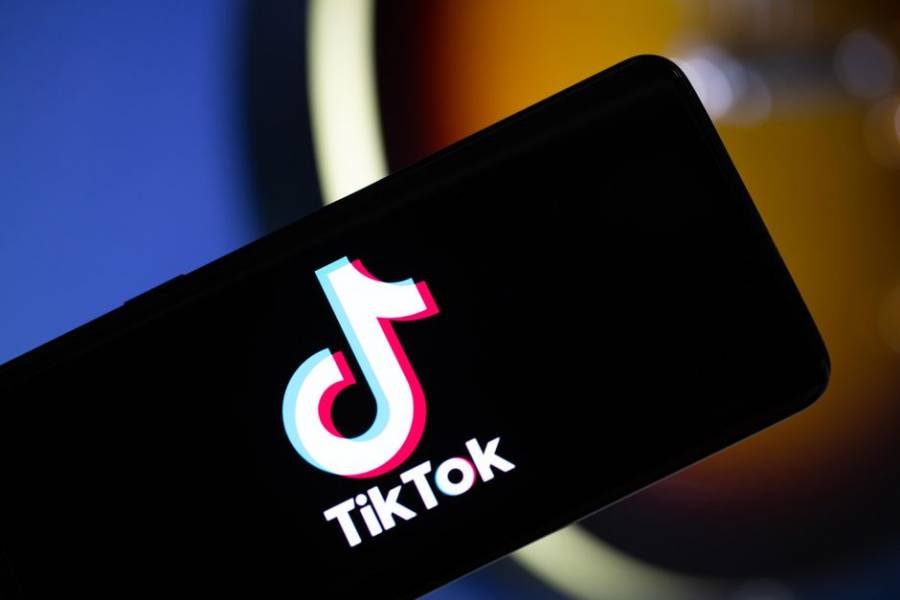 Want to get ahead on TikTok? Here are some great marketing tips for TikTok to help your business grow to the next level.
Researching
TikTok is popular with the younger crowd. 41% of TikTok users are aged between 16 and 24 years, but there is still 59% that are outside the young demographic. The content needs to target a younger audience, but you can appeal to people of all ages.
Starting out as a lurker
If you are getting started with TikTok, it is a good idea to lurk on the app. Below are some tips to keep in mind because the algorithm is so sensitive:
        Creating a new account to use for research, not the official one
        Staying on the "For You" page
        Avoid liking or commenting on videos
        Don't follow creators
        Turning on the sound and noting popular songs
        Going on TikTok every day for two weeks
        Staying on the app for 5-10 minutes at a time
        Watching every video the entire way through
When you do the above, you are going to see the content being curated for your demographics and region, based on what is trending. This will provide you with information that viewers want to see.
Noticing the look and feel of TikTok
Facebook and Instagram have some type of container interface for their videos, images, and text posts. TikTok is different because of its full-screen takeover. IG has taken up the "double-tap to like" trend, but TikTok has made it easy to interact with content and not lose track of what they are watching.
You also don't come across "half-content" which is common when scrolling down FB and IG feeds. You just swipe upwards and you are onto the next video.
Videos need to start out strong
When the user swipes up, the video starts playing automatically. Unlike on FB and IG, you cannot scroll past too fast. When you swipe once, it equals one video that is going to take the entire screen.
You don't have much time to keep the viewer on the video before they decide to move on to the next or keep watching. You have about a second, which is why you don't need to tease at the start.
There are those who start with the "preview" or title card with the question or topic. There are those who feature the face or name of the influencer or creator, which draws followers.
Other videos especially the ones featuring behind-the-scenes content trust that their followers know what they are seeing. They jump into the content from the start of the video.
If you already have a following, what can you do to make them join TikTok?
Repurposing existing content
The best thing about TikTok that is overused is authenticity. The younger demographic doesn't watch movies anymore because of the storyline; they want to feel like the producers, actors, and directors are human. They no longer just appreciate the art created; they also want to celebrate the creators.
Unedited content shouldn't go to waste
This is an advantage to you as the creator because a lot of content doesn't have to go to waste. When shooting a video, keep the bloopers and outtakes because they can go on TikTok too. If you are recording a podcast and you mess up a sentence then you can easily repurpose it for TikTok.
If your crew and staff like taking behind-the-scenes videos and photos, but you don't know where to post them, use your TikTok account to feature them as ongoing promo or pre-promo. You have a higher chance of success when the videos and photos are raw.
Sharing across your platforms
Once you have started uploading to TikTok, you need to let your followers on other platforms know they are missing out by not following you on TikTok. You need to share your TikTok videos on FB and IG from time to time. This is going to let people know that they can follow you on TikTok. Below are some other tips that will help:
When editing the video, save it to the phone, and keep the TikTok logo. When TikTok users see a video, they look for the mark to see if they can go on TikTok and then follow the account.
You should stress that the content is exclusive to TikTok. Are all behind the scenes and bloopers there? You need to make sure FB and IG captions reflect that. You need to give your followers a reason to go on TikTok and follow your account.
You need to keep in mind that audiences across the different platforms aren't the same demographics. You can invite your younger users to check out your TikTok, but you shouldn't change your normal tone too much if it is more formal.
Creating original content
A good place to get started is repurposed content, especially when getting started. Your followers know your content, which is great when it comes to connection. One of the best ways to get PR and to market to a new audience is through original content.
Below are some tips to help you with original content creation on TikTok:
Playing with a wide range of content. If you spend time on the platform, you will know that the content can range from simple and educational to absolutely insane.
Being personal. Whether it's no filter and no makeup or obvious filters and outrageous makeup, the content should be personal. Let the audience know if you are tired. Did the video take a lot of effort and time to make? Let them know. Did you enjoy creating the new content?
You should be okay with not getting every video right. Preferences changes fast, and the algorithms are going to boost the changes. You need to regularly lurk on TikTok and see what is trending. Be ready to change your strategy at any time.
Investing in community engagement
Notice we did not say community management. Community engagement is one of the most important things.
TikTok users are growing in a world where digital engagement has become their life as face-to-face conversation. For some, it has become an even larger part than face-to-face conversation.
Take time to check out the comments. You need to have a look at the comments and then like them and comment on them. Try being personal and creative. Make sure you match the energy and tone of the comment you are responding to. Buy TikTok views to help grow your account when you are starting out.
You should not ignore criticism or misunderstandings. You can either answer it formally or creatively, but never ignore it because the comment can be screenshotted by users. You shouldn't look like you are trying to ignore the issue.

Founder Dinis Guarda
IntelligentHQ Your New Business Network.
IntelligentHQ is a Business network and an expert source for finance, capital markets and intelligence for thousands of global business professionals, startups, and companies.
We exist at the point of intersection between technology, social media, finance and innovation.
IntelligentHQ leverages innovation and scale of social digital technology, analytics, news and distribution to create an unparalleled, full digital medium and social business network spectrum.
IntelligentHQ is working hard, to become a trusted, and indispensable source of business news and analytics, within financial services and its associated supply chains and ecosystems.