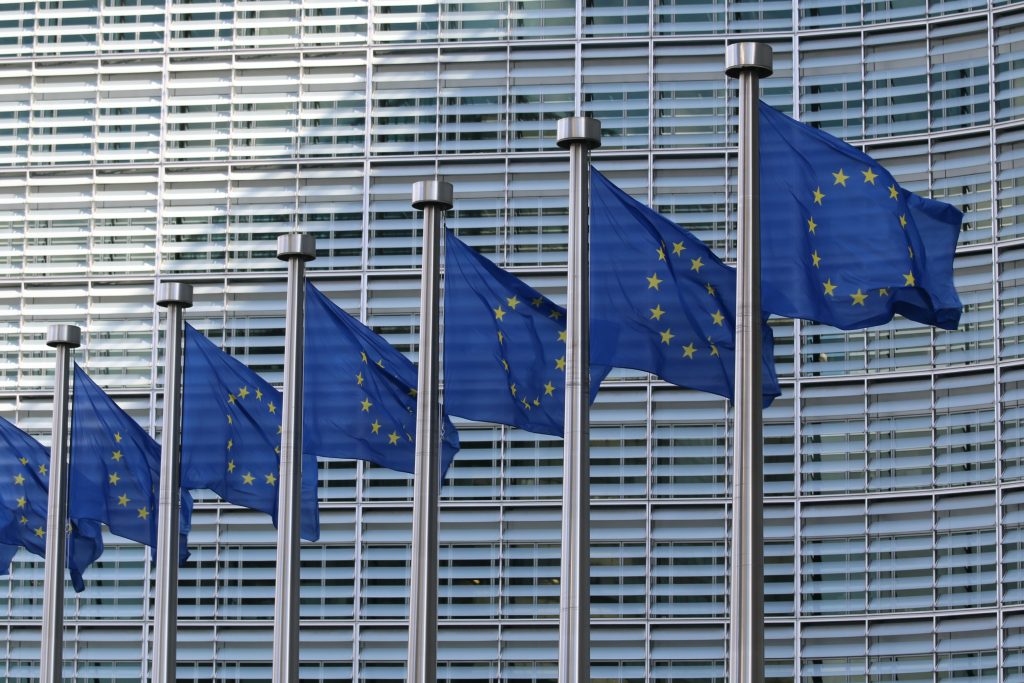 N'Gunu Tiny, Founder and Executive Chairman of the Emerald Group on the annual European Social Innovation Competition and what it achieves. 
This year's European Social Innovation Competition focuses on the fashion industry. As one of the most environmentally damaging and problematic industry sectors in the world, it's encouraging to see so many entrepreneurs across Europe coming up with new ways to tackle it. 
Before we look at the countries and companies that are taking part in this year's competition under the theme of 'Reimagine Fashion', I want to delve deeper into social innovation in Europe and why this competition is so important. 
European social innovation driven by the annual competition
The European Social Innovation Competition takes place every year. It was conceived to carry on the work of the late Portuguese leader Diogo Vasconcelos, who died in 2011. Mr Vasconcelos was a pioneer within social innovation and dedicated his career to addressing the varied societal challenges facing us in the 21st century. 
He tackled issues such as healthcare, public services, urbanisation, sustainability and climate change and globalisation during his lifetime. Key accomplishments include chairing the Social Innovation Exchange and launching the Entrepreneurs Academy. After his premature death at the age of 43, the European Commission launched this annual competition to honour his ambitions and to continue to inspire entrepreneurs to find solutions. 
This year is the eighth year of the competition, which has now proven itself as important conduit for social innovators throughout the continent. Its methodology supports early stage innovations and helps ideas develop into radical solutions aimed at improving our global society. 
Vast range of social innovation projects over the years
Finalists for the 2020 competition have now been announced and I'll be looking at them below. Before this it's worth checking through past competitions to appreciate the range of social innovation that has been kickstarted through this competition. Here are the themes of past years, starting from the inaugural competition.  
2013: Jobs for the Economically Deprived – solutions for creating new work opportunities. 

2014: More Jobs for Europe – initiatives to create new and better jobs throughout Europe. 

2015: New Ways to Grow – sustainable approaches to increasing social progress and financial growth. 

2016: Integrated Futures – projects to support receiving and integrating migrants and refuges in Europe. 

2017: Equality Rebooted – solutions to ensure everyone benefits from new opportunities created by technological advances. 

2018: Rethink Local – finding ways to empower young people in a constantly changing economy. 

2019: Challenging Plastic Waste – finding ways to reduce littering and plastic waste through new products and initiatives. 
This year's competition is Reimagine Fashion, which challenges entrepreneurs to come up with ways to change behaviours towards truly sustainable fashion. 
Ten projects are in the finals
Projects from across nine European countries have been shortlisted. They are: 
France: Airwear from Fairbrics
This technology converts carbon dioxide that is emitted when fabric is manufactured into new synthetic fabric. 
2. Germany: Kleiderly from Converting Clothing 
This start-up turns recycled clothing into material that can be used for all kinds of products ranging from suitcases to furniture. 
3. Netherlands: MycoTEX
This innovation makes it possible to make clothes using a sustainable fabric made from mycelium, which is found in mushroom roots. 
4. UK: Photosynthetic Coating from Post Carbon Fashion 
Dyeing and coating services for textile applications that are both zero waste and regenerative using microbiological processes. 
5. Belgium: resortecs® 
To make reusing and recycling textiles easier, a dissolvable stitching thread and rivets that can be dismounted using heat. 
6. Denmark: CO2 reduced soles from ROND
These CO2 reduced insoles are made from upcycled fibres extracted from discarded textiles. 
7. Spain: Digitizing Textiles from SENSTILE
This search engine can identify, compare and match textiles digitally and at different scales. 
8. Croatia – Snake
This ecommerce platform uses AR (augmented reality) to develop digital fashion and the way fashion is consumed. 
9. Germany – the first Lyocell hemp fibre from Hempcell™
This start-up promotes European Hemp Lyocell fibres as a sustainable and viable alternative to textiles. 
10. Romania – Cultural Sustainability in Fashion by WhyWeCraft
Collaborative efforts from artisans and designers focused on reviving heritage textile crafts throughout Europe. 
These finalists were selected from 30 semi-finalists. There were 766 applicants from across Europe initially. There will be three winners to be announced om 26 November 2020 as part of the European Social Economy Exchange Event. Each one will win 50,000 Euros so they can continue to develop their idea. You can find out more on the official website for this year's competition. 
These kinds of competitions are extremely important to drive the scope of innovation and show young entrepreneurs that support is available. Following almost a year of global pandemic, the need for the whole world to switch focus towards social innovation has never been more urgent. 
Over the next decade, we will see far more funding, Government support and back-up for entrepreneurs who are working right now to change the future for the better.

Founder Dinis Guarda
IntelligentHQ Your New Business Network.
IntelligentHQ is a Business network and an expert source for finance, capital markets and intelligence for thousands of global business professionals, startups, and companies.
We exist at the point of intersection between technology, social media, finance and innovation.
IntelligentHQ leverages innovation and scale of social digital technology, analytics, news and distribution to create an unparalleled, full digital medium and social business network spectrum.
IntelligentHQ is working hard, to become a trusted, and indispensable source of business news and analytics, within financial services and its associated supply chains and ecosystems.