This is Part 10 of a Guide to Social Entrepreneurship Foundations. In these series of articles we will highlight top international Foundations focused in social business and social entrepreneuship.
Guide done by Paula Newton and Maria Fonseca
About the Foundation
The Young Foundation is a leader in research, public debate and social innovation both in the UK and overseas. The primary focus of the Young Foundation is to develop a society that is more equal and just. It does this through working with the private and public sectors as well as civil society. Through this it aims to achieve empowerment of people. The organisation believes in the ability to collectively drive change. During its history the Young Foundation has done exactly that. It has additionally been responsible for creating 60 organisations. Some of these are very familiar including the Open University, the Consumers' Association, the Economic and Social Research Council and the School for Social Entrepreneurs.
Management team and founders
The founder of the organisation was Michael Young, a social entrepreneur with a belief that change could be created in society.
Today the main directors are:
Ceri Goddard – Director of Gender
Christine Lewis – Director of Operations
Filippo Addarii – Director of International Strategy and Head of EuropeLab
Gorka Espiau – Director of Places and International Affairs
Katharine Sacks-Jones – Director of Agenda
Mark Williamson – Director of Action for Happiness
Radhika Bynon –Director of the U
Rowena Young – Director
The current CEO of the organisation is Glenys Thornton.
Mission
The Young Foundation is focused on harnessing the power of social innovation to tackle the root causes of inequality. It does this in a variety of ways:
By leading ground breaking research
By innovating gender inequality
By realising the potential of children and young people
By connecting people to transform the places they live
Geographical Location
The Young Foundation operates in the United Kingdom. In particular, it focuses on creating change in urban areas.
Areas of Focus
Areas of focus for the organisation include gender, places, youth and education, health and well being and social innovation and investment.
Gender – women earn less, have less power in decisions that affect them and face high levels of gender violence. The organisation seeks to redress these points and create "a new gender equal future.
Places – the organisation is of the belief that regeneration and growth have not filtered down to all in society. The Foundation wishes to use places and communities to change this inequality in society and create socially sustainable places.
Youth and education – young people are living in more complex times. The Young Foundation seeks to help young people become more empowered and resilient and enables them to try to navigate their own paths.
Health and well being – there are health inequalities in society and the Foundation seeks to try to resolve these by using practical innovation. Prevention and early intervention are the main approaches taken here.
Social innovation and investment – the Young Foundation sees itself as a leader in social innovation and investment. It works on thought leading research regarding innovation, and it has set up many ventures and organisation.
History – Founders
In 1954, Michael Young set up the Institute for Community Studies. Michael Young was a social entrepreneur and the idea behind the Institute for Community Studies was to combine a think tank on urban studies looking at academic research and practical social innovation. In 2005 it became known in its current format when it was merged with the Mutual Aid Centre. At this point it was renamed to the Young Foundation.
Michael Young is widely seen as a visionary in the field of social innovation. Young drew attention to himself early on by writing the Labour Party manifesto which led the Attlee government to power following World War Two. The man developed the phrase meritocracy. He was a strong believer in social innovation, focusing on family issues, and especially the challenges faced by older people. He was made a life peer in 1978. The emphasis on research for which Young is well known is still a value embodied in the organisation today.
Types of Grants/Awards and Funds available
Rather than offering grants and awards the organisation works in other ways to provide help. One example is its provision of high quality, and particularly qualitative research to address issues of inequality and social innovation. To apply innovation, it takes an enabling approach. It achieves this enablement through developing programmes, coaching leaders and engaging communities. This helps others to innovate for large scale impact. To support social ventures, it specifically works on sustainability and impact. It provides advice into setting up, investing in or procuring services from social good organisations.
There are three programmes that it runs. One is an accelerator that helps organisations to increase social impact. The second is the Transition Project. This is a smaller scale version of the accelerator programme. It also uses the Young Academy to support and help develop early stage social ventures. For this latter support, the work is offered to organisations in the field of education.
1 or 2 Examples of types of organizations supported
The Young Foundation has had a noteworthy influence in developing many organisations that have gone on to be very successful. Some of the most ground breaking may be argued to be Open University, Which? and the University of the Third Age. Other major organisations it has supported include Action for Happiness, Asylum Justice, the Economic and Social Research Council, Education Extra, Grandparents Plus, Health Line (a pre-runner to NHS Direct), Maslaha, Saheli, Language Line, School of Everything, Working Rite, We Do Ideas, Studio Schools and Start Again, among many others.
Education / non profits /social enterprise
Education is one of the primary areas of focus of the Young Foundation as detailed in the Areas of Focus section. It has set up the Young Academy with a focus on improving education for disadvantaged people. The Young Foundation supports social enterprise and social innovation and has developed the Social Innovation Exchange, which is a global network of social innovators. Non profits are also supported if relevant to the remit of the Young Foundation overall.
Social media channels
The Young Foundation can be found on Twitter and Facebook:
Twitter: https://twitter.com/the_young_fdn
Facebook:
Intelligenthq Series on Social Entrepreneurship Foundations Part 1- Skoll Foundation
Intelligenthq Series on Social Entrepreneurship Foundations Part 2 – Ashoka Foundation
Intelligenthq Series on Social Entrepreneurship Foundations Part 3  – Schwab Foundation
Intelligenthq Series on Social Entrepreneurship Foundations Part 4 – UnLtd
Intelligenthq Series on Social Entrepreneurship Foundations Part 5 – The Esmée Fairbairn Foundation
Intelligenthq Series on Social Entrepreneurship Foundations Part 6 – Jasmine Social Investments
ntelligenthq Series on Social Entrepreneurship Foundations Part 7 – The Bill and Melinda Gates Foundation
Intelligenthq Series on Social Entrepreneurship Foundations Part 8 – The Ellen MacArthur Foundation
Intelligenthq Series on Social Entrepreneurship Foundations Part 9 – The Clinton Foundation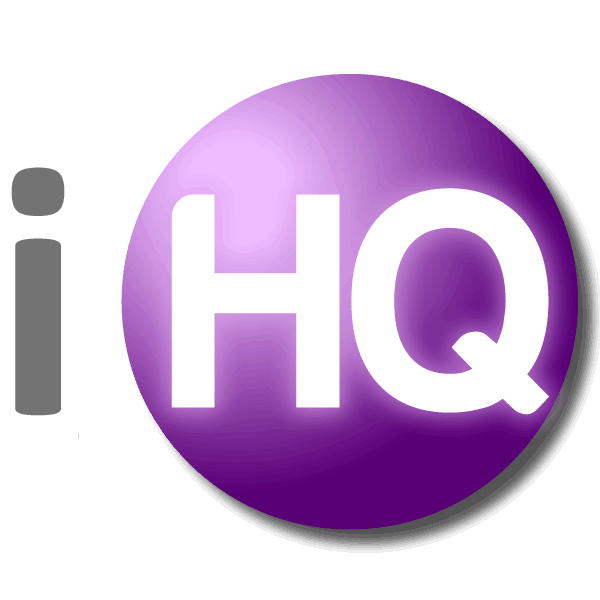 IntelligentHQ Your New Business Network.
IntelligentHQ is a Business network and an expert source for finance, capital markets and intelligence for thousands of global business professionals, startups, and companies.
We exist at the point of intersection between technology, social media, finance and innovation.
IntelligentHQ leverages innovation and scale of social digital technology, analytics, news and distribution to create an unparalleled, full digital medium and social business network spectrum.
IntelligentHQ is working hard, to become a trusted, and indispensable source of business news and analytics, within financial services and its associated supply chains and ecosystems.