One of the most important series of gatherings, the World Blockchain Summit, arrives to Dubai to showcase the latest insights about how blockchain is being implemented across different sectors within the global economy. It connects top global blockchain gurus and technology players in this space including emerging startups with regional businesses, government authorities, IT leaders, tech entrepreneurs, investors and blockchain developers. The event will be split throughout two days, starting on October 24 to 25.
This elite, each of one representative of this technology's development and its consequent implementation, will discuss a whole range of varied topics orbiting, of course, around how blockchain can disrupt them. Identity, cryptocurrency and the current state of development will be at the centre of every featured subject while speakers will share their expertise to provide solutions brought by this distributed ledger technology.
These will come from speakers from national institutions, as well as developers and entrepreneurs, about the Blockchain in Electronic Identification Systems, registering new businesses using this technology, Bringing DAO's back or improvements made towards building a completely decentralized proof of the existence.
Financial discussion will come into play in the shape of tips to Investing in pre-ICO , the perusal of a successful token sale, a thorough insight about the Blockchain-based Fintech offerings rise and key differences between Security & Utility tokens. The current state of blockchain's development from a technology perspective can be seen through the expected showcase of "from Zero-knowledge protocols to Knowledge Proofs", and working out a decentralized A.I.
But this event wouldn't be as important as it is within the blockchain landscape if it weren't for its powerhouse list of speakers from all around the world – and featuring every sector. These will be sitting on two different panels: on one end, the government's side while, on the other, business and investor representatives.
The Government Panel
GILBERT REVEILLON, President ICT & Digital Economy, CNCCEF, France. A Guru in marketing management, as evinced through his years of professional experience and academia.

VIT JEDLICKA, President, Free Republic of Liberland, Liberland. An economist, politician and libertarian, striving to protect and pursue prospects for liberty rights.

MARTEN KAEVATS, National Digital Adviser, Government of Estonia. Estonia. Adept in studying the effect of technology on spatial behaviour of individuals, he is an active member of several civil societies.

BITANGE NDEMO, Chairman of Blockchain and AI Taskforce, Government of Kenya. Kenya An ICT champion, academician and columnist, who has contributed to the radical transformation of the Kenyan ICT sector.

OLEKSII MUSHAK, Member of Parliament, Ukraine. A member of the Ukrainian Parliament, he is regarded as one of the top 50 analysts in Ukraine.

JASON HSU, Legislator/ Congressman (Crypto Congressman), Legislative Yuan. Jason Hsu is a Legislator and Congressman in the Legislative Yuan Republic of China (Taiwan). He is widely known as the 'Crypto Congressman', a name which was given to him by Vitalik Buterin, the co-founder of Etherum and the Bitcoin magazine.

Among others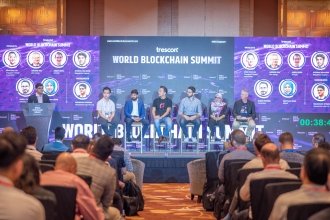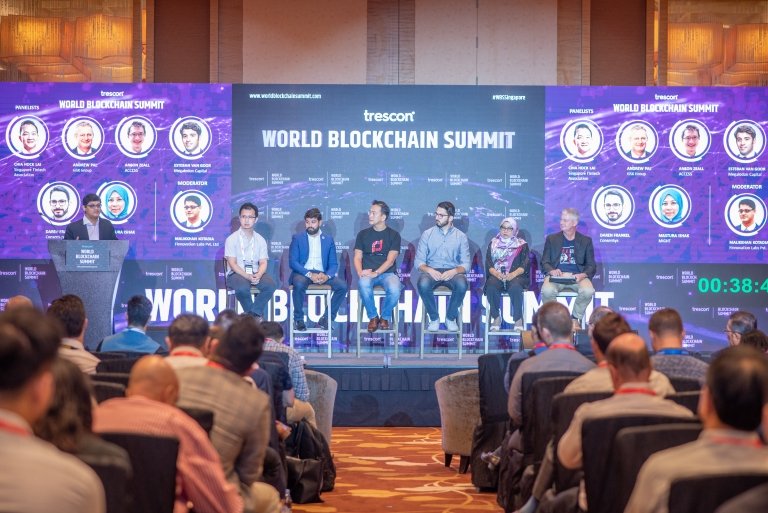 The Speakers Panel
DINIS GUARDA, Founder CEO, Ztudium, Blocksdna and Intelligenthq. Ranked as one of the most influential people in blockchain, Dinis is a highly dynamic and skilled crypto-evangelist, with over 20 years of experience in international business and digital transformation. Having worked with a series of organizations such as the UN, various Governmental authorities, Banks and even 'think-tanks', Dinis is credited with his efforts in bridging the economic gap between Africa and Asia by opening a bank and managing startups across these two continents.

JAMES BERNARD, Director- Sales, Dubai Multi Commodities Centre (DMCC). As a competent professional business developer and commodities trader, James has gathered comprehensive knowledge about developing and growing business streams across a wide range of sectors. Whilst heading the sales division at the DMCC, he has driven their growth exponentially by combining his highly commended sales techniques with new age technologies like Big Data and Predictive Analytics.

NICK SPANOS, Founder, Zap.org. An administrator of new divergent ideas, Nick founded the 'Bitcoin Center' in New York, the first ever trading platform for cryptocurrency that also served as a source of inspiration for the widely acclaimed Netflix movie 'Banking on Bitcoin'. Nick is also the co-founder of Zap.org, a blockchain space that supplies off-chain data for smart contracts.

SEAN DENNIS, Entrepreneur-in-Residence, Dubai Future Accelerators, United Arab Emirates. Through his profound traveling experiences, Sean has manifested the application of entrepreneurial culture across various industries. His deep-rooted passion for eCommerce and blockchain has seen the advent of emerging start-ups, which he nurtures as an advisor!

Among others
The event has been disclosed in four major showcases: the conferences, where "international and regional blockchain experts talk about the pros and cons of adopting these technologies specifically in the Middle Eastern markets; featuring a panel discussions, tech-talks, fire-side chats; debating on blockchain's potential to reshape the global financial system." A Product Showcase area where "new developments, ideas and products out of the blockchain will be introduced by global technology innovators and emerging startups from all over the world." A Workshop, aiming "to introduce, educate and encourage adoption of blockchain technologies led by industry experts who passionately believe in the transformational potential of blockchain and Distributed Ledger Technologies. Workshops will be open to professionals, developers, students and blockchain enthusiasts." And at last but not least a Pitch Competition, where "emerging blockchain startups from all over the world will introduce their solutions by delivering a 6-minute elevator pitch and compete to win the best Blockchain technology idea – along with $1 Million prize. Best ideas are selected by our investor's panel who specializes in helping entrepreneurs to expand their businesses in North America, Asia, the Middle East, and Europe."
The World Blockchain Summit is a series of elite gatherings that take place in 15+ destinations across the world, this time is the turn of the United Arab Emirates' capital Dubai and will feature more than 200 delegates from all around the world. Throughout two complete sessions, from October 24 to 25, assistants will have the opportunity to learn from top players involved in the blockchain ecosystem, and as such, shed some light to this breakthrough technology at the luxury Jumeirah Emirates Towers.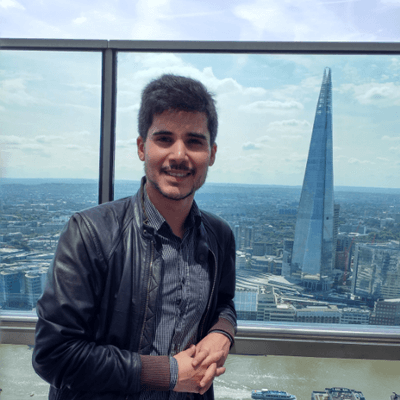 Hernaldo Turrillo is a writer and author specialised in innovation, AI, DLT, SMEs, trading, investing and new trends in technology and business. He has been working for ztudium group since 2017. He is the editor of openbusinesscouncil.org, tradersdna.com, hedgethink.com, and writes regularly for intelligenthq.com, socialmediacouncil.eu. Hernaldo was born in Spain and finally settled in London, United Kingdom, after a few years of personal growth. Hernaldo finished his Journalism bachelor degree in the University of Seville, Spain, and began working as reporter in the newspaper, Europa Sur, writing about Politics and Society. He also worked as community manager and marketing advisor in Los Barrios, Spain. Innovation, technology, politics and economy are his main interests, with special focus on new trends and ethical projects. He enjoys finding himself getting lost in words, explaining what he understands from the world and helping others. Besides a journalist, he is also a thinker and proactive in digital transformation strategies. Knowledge and ideas have no limits.