NestGSV's NestCON 1.2 event, kicked off in Redwood City at the company headquarters on June 25. NestCon 1.2 provided a deep dive into the opportunities, technologies, and challenges of the "Internet of Things." Led by keynote speakers, Yan Chow, Director of Kaiser Permanente, and Kayvan Baraoumand, Founder & CEO of NestGSV, the conference explored the rise of connected devices, where data collection and sensors producing data will be increasingly integrated with machines to make decisions. During this one-day event, growth-stage startup CEOs, early-stage startup founders, and angel and institutional investors will present a range of viewpoints and foster unique conversations to enable business owners to get up to speed faster in this market and build better connections with this technology.
NestGSV is a global community of entrepreneurs, working together to build the next generation of smart, innovative, sustainable companies. Curated by a dedicated and experienced team, led by founder and CEO Kayvan Baraoumand, NestGSV is more than a reservoir of resources for startup businesses – it is the catalyst that transforms budding ideas into emerging growth businesses.
Interesting Data updates…
Knightscope, a developer of Autonomous Data Machines – a large-scale deployment of autonomous technology, sensors and robotics, announced at nestCON, that it is developing a new technology termed Autonomous Data Machines. A large-scale deployment of autonomous technology, sensors and robotics will digitally connect vast portions of the offline world to the online world, enhancing the true potential of Big Data and Business Intelligence. Billions are spent by organizations for the best intelligence each year, but only data that has actually been collected can be analyzed.
Knightscope has already begun securing beta customers for its first two machines – the Knightscope K10 and the Knightscope K5 – through its innovative Machine-as-a-Service (MaaS) subscription model. The K10 robot will be utilized in vast open areas and on private roads while the K5 robot has a form factor better utilized in more space constrained environments. Beta testing will commence at the end of 2013.
An integrated machine operating system will guide each unit autonomously through defined boundary conditions while a sensor operating system will collect data from the immediate surroundings of the unit and feed information into the Company's network operations center.
With a vast array of sensor payload options including omnidirectional cameras, microphones, optical character recognition, thermal imaging, air quality, ultrasonic, lasers and infrared, each machine will collect significant quantities of real world data providing organizations with historic and real time information, behavioral analysis, and user-defined alerts enabling improvements in intelligence and analytics, and ultimately serving to make better decisions.
According to McKinsey & Company (McKinsey Report, May 2013), the economic impact of Autonomous Technology could be $200 billion to $1.9 trillion per year by 2025.
photo credit: Knightscope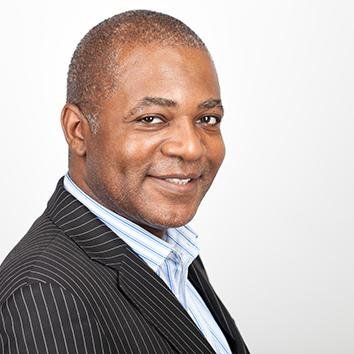 Hayden Richards is Contributor of IntelligentHQ. He specialises in finance, trading, investment, and technology, with expertise in both buy-side, sell-side. Contributing and advising various global corporations, Hayden is a thought leader, researching on global regulatory subjects, digital, social media strategies and new trends for Businesses, Capital Markets and Financial Services.
Aside from the articles, interviews and content he writes for IntelligentHQ, Hayden is also a content curator for capital markets, analytic platforms and business industry emerging trends. An avid new media explorer Hayden is driven by a passion for business development, innovation, social business, Tech Trading, payments and eCommerce. A native Trinidadian, Hayden is also a veteran, having served with the Royal Air Force Reserves for the past 10 years.
Follow Hayden on Twitter @HaydenARichards, linkedin.com/haydenhrichards and http://www.scoop.it/u/hayden-richards