The University for Peace
There have been many initiatives to promote peace but perhaps none more inspiring and educational than the University for Peace. It seems only appropriate that such an institution is mandated by the United Nations and located in Costa Rica, a country that does not have a permanently standing army. You may be imagining the University of People to be a new initiative, but actually the organisation has been running since late 1980, established as a treaty organisation by the UN General Assembly. The mission of the university in essence is:
"To provide humanity with an international institution of higher education for peace with the aim of promoting among all human beings the spirit of understanding, tolerance and peaceful coexistence, to stimulate cooperation.. and lessen obstacles and threats to world peace and progress…"
Despite being established by the United Nations, the organisation wanted to attain academic freedom and so it was set up with its own charter, with a view to not being subjected to the regulations of the UN, and consequently being able to achieve a greater level of innovation. Education, training and research are considered by the University for Peace to be paramount in developing a framework for peace and progress and reducing conflict. The University is funded by donor governments as well as foundations and institutions that wish to support the University in achieving its mission.
The University for Peace offers an interesting diversity of educational programmes primarily grounded in the central concept of peace. Some examples of courses offered include: Gender and Peace Building, Media, Peace and Conflict Studies, International Law and Human Rights, Urban Governance and Peace and Environment, Development and Peace. In the case of the latter it is possible to specialise in Environmental Security and Governance, Sustainable Natural Resource Management, Climate Change Policy or Sustainable Food Systems.  In addition to the masters programmes there are also various short term courses, such as Business and Human Rights and a doctoral programme that has a goal of offering its participants "a holistic and interdisciplinary understanding" of issues related to peace and conflict as well as strategies for driving peace. There are also online education options, study abroad programmes, an undergraduate credit building programme and partnership programmes in place, all with a perspective on and a view to working towards a peaceful world.
Getting accepted onto a University for Peace programme requires applicants to have already completed a four year undergraduate degree such as a BA or BSc. One commonality between all students accepted is that they are able to demonstrate an "outstanding" academic record of achievements. It is also preferable where possible that individuals that apply are motivated and hardworking and have a year of experience in a related field. Cross cultural experiences and a background of international studies is also considered helpful to get accepted to the university. If you want to go to the University for Peace to further your academic studies you can expect to have to complete an online application, provide transcripts that demonstrate academic achievement, send letters of recommendation and also demonstrate a good level of competence in the English Language in order to get accepted.
As a not for profit organisation the University for Peace has a limited ability to provide financial assistance to students, and this assistance, where offered is based on merit. The university has an "administrative fee" of $2,500 which is charged to all students, regardless of whether or not they receive financial support. Tuition fees for an MA programme sit at $17,000 for the academic year of 2014 to 2015, and it is expected that approximately half the fee is paid to confirm enrolment and the other half by October 2015. Of course, this does not include the mandatory administration fee. Some students get a tuition waiver if they come from countries of the UPEACE charter or if they have studied at a partner university. This includes a wide range of universities in countries from around the world, such as universities in Ethiopia, Turkey, the USA, Switzerland, Monaco, the Republic of Korea and Japan, among many others. UN employees, Costa Rican citizens, professors from partner universities and documented refugees benefit from a 50% tuition waiver.
If you want to advance a career in driving peace around the world, then what better place to start than the University for Peace in Ciudad Colon, San Jose?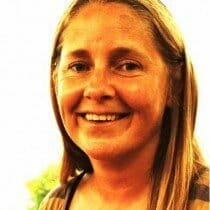 Paula Newton is a business writer, editor and management consultant with extensive experience writing and consulting for both start-ups and long established companies. She has ten years management and leadership experience gained at BSkyB in London and Viva Travel Guides in Quito, Ecuador, giving her a depth of insight into innovation in international business. With an MBA from the University of Hull and many years of experience running her own business consultancy, Paula's background allows her to connect with a diverse range of clients, including cutting edge technology and web-based start-ups but also multinationals in need of assistance. Paula has played a defining role in shaping organizational strategy for a wide range of different organizations, including for-profit, NGOs and charities. Paula has also served on the Board of Directors for the South American Explorers Club in Quito, Ecuador.