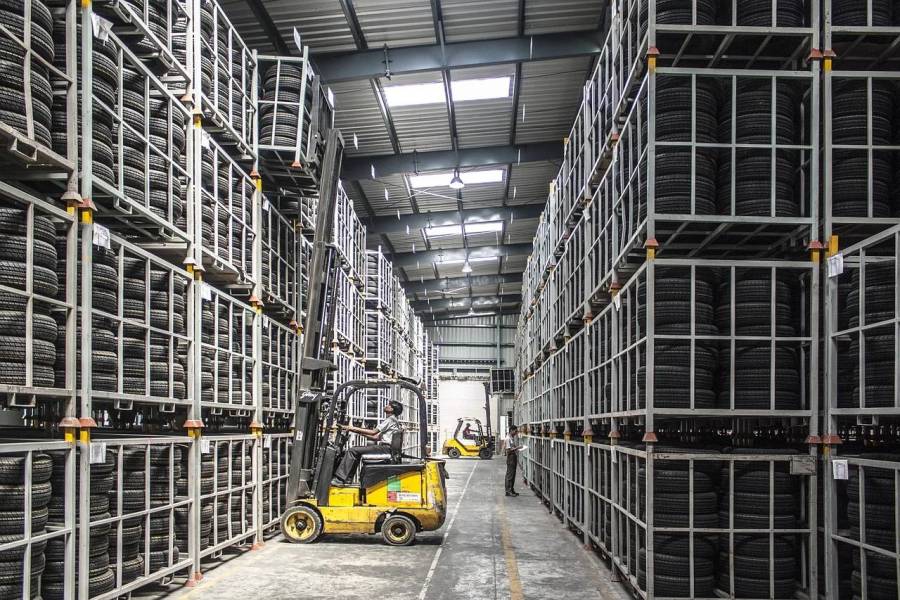 Millions of people move every year. From financial strains to better job opportunities, there is no shortage of reasons that inspire the venture. But just because a vast percentage of the human population indulges in moving does not mean it is a cakewalk. If anything, relocating is a very hectic errand. Although moving involves a variety of challenges, most people often cite storage-related issues as their biggest problem. That is where self-storage units roll into action.
Self-storage units could come in handy in various tricky situations while moving. For example, you complete packing your possessions, but the moving date is pushed back out of nowhere. In this scenario, you may utilize a self-storage unit to stack up the respective commodities. Self-storage units do not only make life easier during the relocation process. They are tailor-made to meet diverse storage solutions in everyday life, reserving loved one's belongings, decluttering homes, and parking vehicles, to name a few. That's why, when surveying for one, it's important to choose a storage space with electricity.
However, the self-storage industry sometimes receives criticism for lagging in embracing technology. Though the criticism fell on deaf ears for a very long time, operators have finally started paying attention to it. As time goes by, more and more providers are tapping into the following self-storage technology trends:
Kiosks 
Self-storage kiosks have become a buzzword in the industry. They enable customers to go about the self-storage procedure right from scratch to the end. So much so, kiosks even unburden tenants from going to banks to pay monthly installments. The latest models of it come up with audio and video connections linked to the support teams. One can always connect with an expert at the onset of confusion. 
Kiosk manufacturers know that many self-storage units get rented by baby boomers who are comparatively less tech-savvy. Therefore, they have made sure to develop a user-friendly device that does not require you to be a tech-geek to make the most of it.        
The overall performance of a kiosk has a lot to do with the installation spot. If you place the machine in a non-traffic area, people will rarely catch its glare, and all your investment will go down in flames. Hence, you should pick a crowded spot such as a shopping mall, restaurant, etc. Lighting is another essential consideration that gets overlooked. Keep the machine well-lit during the night as it helps passersby to recognize it from a significant distance.  
Remember, the internet is a must for a self storage kiosk. The local area connection is the go-to option in most cases. That said, if the connection is not reliable, we urge you to opt for cellular data cards.                
Mobile Applications 
The modern-day generation is head over heels in love with applications. Be it purchasing groceries, taking notes, or tracking heart rate, we use applications to carry out several day-to-day tasks. Experts predict that the popularity graph of applications is most likely to surge in the foreseeable future. All thanks to the growing number of mobile users. 
The self-storage service providers could not ask for any better time to make their business application-oriented. The apps offer a wide range of benefits to both – operators and consumers. We are briefly mentioning these upsides in the following sections:  
Fast speed:

Nearly a whopping

53 percent

of visitors skip the website if the page takes more than 3 seconds to load. You can draw a clear message from the figure; a slow website is good for nothing. On the other hand, mobile applications are typically on top of the speed. That way, tenants can explore a self-storage unit in a flash, which will save them time and ensure a top-notch user experience. By providing the luxury of doing things on the go, you can encourage customer loyalty in the long run. In case bugs start hampering its speed, an application is effortless to update. 

Transparent communication:

Many people exploit self-storage units to store valuable items such as jewelry, antique paintings, expensive furniture, etc. So potential tenants keep asking questions to the management until they get satisfactory answers. Guess what? The application could act as a solid channel for communication. You may reach out to them 24/7. 

Additional revenue:

At times, people could feel vulnerable about the security of a storage unit. Resultantly, they would be willing to pay extra money to unlock special features on the application. Coming up with a well-structured pricing model may be financially rewarding for your business.       
Biometrics
Self-storage units are known for being a secure storage alternative. But if a service provider confronts a security breach, it will wash away all the public trust right away. Customers will be reluctant to choose a similar operator in the future. The industry is adopting biometrics to ward off the issue once and for all. 
Biometrics takes renters' unique characteristics, including fingerprints, voice, and facial features, into accounts. No one can access the respective block unless these characteristics align with customer records. While considering this explanation, it would be fitting to claim that the technology guarantees fool-proof security in the true sense of the word.         
Until lately, not many self-storage companies could afford biometrics due to its soaring costs. But the technology has become cheaper over time, taking affordability concerns out of the equation.    
Remote Monitoring
Self-storage facilities might trigger fluctuating temperatures sometimes. It can be very lethal for climate-controlled units that possess electronics, musical instruments, documents, antiques, and mattresses. For a very long time, operators used HVAC systems to keep the temperature under control. Unfortunately, HVAC systems did not prove to be a reliable measure. 
Having remote monitoring by your side, you can keep an eye on the temperature every time. If the temperature rises or dips from the ideal standard, the staff may promptly swing into action. The early detection of such problems will drastically reduce the overall costs for operators and keep customers satisfied. 
The Final Verdict 
True, the self-storage industry had been somewhat slow to seize on the technological advancements. But now, it measures up with other sectors by constantly enlarging its technological footprint. Suppose you happen to be a self-storage business owner. In that case, you cannot survive, let alone thrive, in the competitive market by turning a blind eye to the trends mentioned above.    

Founder Dinis Guarda
IntelligentHQ Your New Business Network.
IntelligentHQ is a Business network and an expert source for finance, capital markets and intelligence for thousands of global business professionals, startups, and companies.
We exist at the point of intersection between technology, social media, finance and innovation.
IntelligentHQ leverages innovation and scale of social digital technology, analytics, news and distribution to create an unparalleled, full digital medium and social business network spectrum.
IntelligentHQ is working hard, to become a trusted, and indispensable source of business news and analytics, within financial services and its associated supply chains and ecosystems.