"I have now lost faith in capitalism".
Hard but resolutive, writer Boyd Cohen shares under that premise his vision of how capitalist system has reached a doomed stage where the only way out is changing the rules of the game, with no way back at all.
It is now time to find a new, distributed economic order that puts shared prosperity, not short-term profit maximization at its core.
Creating a new post-capitalist world
In a new book, named Post-Capitalist Entrepreneurship, Professor Boyd Cohen set up a new model based on what he calls Occupy Movement 2.0, a sort of growing movement of alternative organizing that is occurring already all around the globe.
"Instead of merely protesting about banks too big to fail, corruption, income inequality, and corporate impacts on climate change and loss of biodiversity, we are now observing droves of innovators collaborating, often with the aid of new distributed technologies, to challenge the failures of capitalism with new models," says the professor in an attempt to upgrade the mentality of how capitalism should head to a real new post-capitalism world.
In this new economic paradigm, entrepreneurship forms the main base. This movement for an alternative economics, is said to laying the ground and rules of the new post-capitalism world. These new forms, boosted by technological development, are the base of the gig economy, the sharing economy or platform coops, amongst other innovative new models of doing business.
These new models are breaking the established rules, as a new wave of start-ups and socially driven companies. They are focusing already their activities in ethical based values, such as the sharing profits democratically, and making fairer business for both consumers and producers.
The New Entrepreneurial Web
In this new well-being driven entrepreneurship, "we have for-benefit entrepreneurs, particularly those who have opted for B-Corp Certification. While these entrepreneurs also operate within traditional market economies, they take an extra, invaluable step of shielding themselves from such short-term expectations by legally binding themselves to meet and sustain rigorous social and ecological targets," details Professor Cohen.
On the other hand, Civic entrepreneurs look for ways to resolve citizen quality of life challenges, instead of focusing on consumer needs and wants. Things like bike sharing schemes, civic crowdfunded neighbourhood projects to add new parks or infrastructure into communities, apps built from hackathons to help address speed of emergence response times, are all examples of what the Professor considers civic entrepreneurship.
The new Business-to-Business, based on P2P sharing schemes are also on the lead of this new consumption. In this kind of making business, the participant roles exchange among the actors involved in the transaction. That even gives a new concept of consumer and producer, the prosumer.
So far, these B2B peer production and consumption groups that co-create and consume everything, from food to energy to digital files for 3D printing are also challenging the understanding of entrepreneurial organizing within traditional market economies.
Also important in this new arena are Platform Coops. The Professor believes that by merging old-school cooperative governance models, with new distributed and sometimes blockchain-based technologies, platform co-ops like Fairmondo, Stocksy, and Resonate are poised to challenge the platform capitalists. It is then clear how important technology means for these new socially based companies.
Technology is also the main character in the so-called Distributed Autonomous Organizations (DAO), as they show potential in that they eliminate the need for any intermediary, even cooperative organizations. There are few validated models here, however, with some of the closest examples being Open Bazaar (an eBay like DAO for P2P goods exchange) and District0x which is creating tech platforms for plug and play DAOs which raised around $9 million in a token sale.
The brand new Open-source capitalism
These are only a few examples of how the organizing world is challenging the old capitalist schemes. Boosted by technology, such as blockchain and cryptocurrencies, they are set to make their stand and change the current rules. They all share common values. They even embrace — to differing levels — the concept of commons-based peer production.
With this type of post-capitalist enterprising, rather than seeking to develop and monetize proprietary innovations, the idea is to share and co-create innovations with the broader community. Open-source software is a long-standing example but there are cool emerging projects across many fields.
Professor Boyd Cohen has it clear, "When we combine all of the above, with concepts like basic income and fab cities, one can start to see a new vision for an inclusive economy. For me, this economy moves towards a new, local, but globally interconnected, digital, collaborative, and urban economic model of shared prosperity."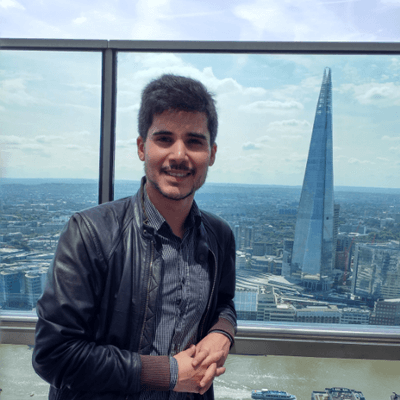 Hernaldo Turrillo is a writer and author specialised in innovation, AI, DLT, SMEs, trading, investing and new trends in technology and business. He has been working for ztudium group since 2017. He is the editor of openbusinesscouncil.org, tradersdna.com, hedgethink.com, and writes regularly for intelligenthq.com, socialmediacouncil.eu. Hernaldo was born in Spain and finally settled in London, United Kingdom, after a few years of personal growth. Hernaldo finished his Journalism bachelor degree in the University of Seville, Spain, and began working as reporter in the newspaper, Europa Sur, writing about Politics and Society. He also worked as community manager and marketing advisor in Los Barrios, Spain. Innovation, technology, politics and economy are his main interests, with special focus on new trends and ethical projects. He enjoys finding himself getting lost in words, explaining what he understands from the world and helping others. Besides a journalist, he is also a thinker and proactive in digital transformation strategies. Knowledge and ideas have no limits.