The Khan Academy: Re-imagining Education
Article written by Paula Newton and Maria Fonseca
Would you like to brush up your knowledge on something to improve the social business you are leading ?  Instead of joining a course at some college, how about becoming part of a "global classroom"? Check out the Khan Academy.  You might be interested for example in a recent section of the subject: "Entrepreneurship". There you will find various lectures, and a series of thought provoking but also funny interviews with various famous entrepreneurs such as Elon Musk, Mark Ecko or Richard Branson. You can even learn about finance, or hedge funds.
What is The Khan Academy ?
The Khan Academy is an organisation that provides free courses online.  Offering "free world-class education for anyone anywhere" this not-for-profit organisation has a goal of transforming education for the better. The organisation's website has a wealth of resources that are available to all and free of charge. Students are able to gain access to a very large library of content that includes videos, assessments and challenges to prompt them to learn. In addition to this parents, teachers and coaches are able to view everything on the website enabling them to see what students are learning, and maybe even to get inspiration for their own lessons. The range of content is enormous and subject matters range from maths through to biology, finance and history.
History Of Khan Academy
Founded in 2006, the Khan Academy was set up by Salman Khan. Khan, who was a former hedge fund analyst, came up with the idea for the academy after tutoring his cousin Nadia over the internet, using Yahoo!´s Doodle notepad and finding that there was a need with other friends and relatives for tutoring. He decided to start distributing his tutorials via YouTube and when he saw how popular it was he turned to running the Khan Academy full time. By using his computer, he recorded his own voice giving lectures, being able to offer thousands of resources for educators and students. Khan became so famous as a Youtube teacher, that in 2008 CNN invited him to their studios, to give a Doodle lecture to the worried viewers on the reasons behind the credit crunch crisis. Nowadays,the Khan Academy provides its users  with 100,000 practice problems, more than 6,000 micro lectures and a learning dashboard that gives statistics on each individual learner.
As of 2013 it was reported that the Khan Academy was being used by 10 million students a month and that the organisation's micro lectures had been viewed more than 468 million times. Putting these figures into perspective, this is higher than the number of videos viewed via MIT's Open Courseware. The website is available in 23 different languages, and the videos in 65 different languages. The organisation is funded entirely by donations and has considerable backing from the Bill & Melinda  Gates Foundation as well as the Brazilian Lemann Foundation and Google.
What the Khan Academy has to offer
For the learner there are a number of benefits, aside of course from the simple fact of being able to learn. One of the most interesting perhaps is that the learner is able to see their own statistics. This enables them to see what they have learned. Coaches may also gain access to this data on their proteges. This helps learners to be able to see everything that they have ever learned about, easily accessible from one stats section of the website. This has the benefit of users being able to track their goals to see if they are succeeding and where they need to assert more energy. To add some fun into the mix, gamification has been added to the site. Badges are awarded when points for learning are accrued. For example, as points are earned a person might move from having an Apprentice status to a Master status. Clearly some badges are easier to get than others but according to the Khan Academy some badges may take years to achieve. Badge types start at Meteorite which is the easiest to earn. Moving up, participants gain Moon badges, then Earth badges. Meteorite, Moon and Earth badges are relatively easy to attain, but the later levels of Sun, Black Hole and Challenge are much harder to earn.
For teachers and coaches, access to student data is considered to be particularly helpful. Teachers are able to see an overall summary of class performance, and they can also drill down to specific students. This type of data can help teachers to understand at a glance the subjects that students find easy or more challenging. This is highly beneficial in helping teachers to understand how they can improve their teaching methods of more tricky concepts to understand, and the Khan Academy argues that it helps teachers review how to best spend their time. It gives instant access to help teachers to understand where students are struggling and specifically what with, and when certain students are getting way ahead.
Rightly so, the Khan Academy is highly acclaimed and has been recognised both nationally and internationally. It has been awarded the Microsoft Tech Award for education in 2009, and gained a $5 million grant from the O'Sullivan Foundation in Ireland. The Khan Academy has been featured in Wired Magazine and on CBS. In addition, Salman Khan appeared on the 2012 TIME 100 Most Influential People list. The renowned consulting group McKinsey recognized the importance of Khan Academy as well. In September 2013, they conducted an interview with Sal Khan about how online learning is revolutionizing access to education. What will happen afterwards, Sal Khan explains, will also revolutionize how organizations find the workers they need and how businesses will be done.
What about the future ? In the following recent interview,  Sal Khan let us know about the latest developments of Khan Academy, such as how it will implement assessment and his thoughts about monetization. Enjoy and start learning, with Sal!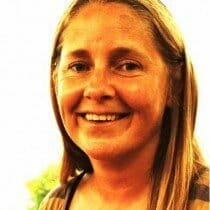 Paula Newton is a business writer, editor and management consultant with extensive experience writing and consulting for both start-ups and long established companies. She has ten years management and leadership experience gained at BSkyB in London and Viva Travel Guides in Quito, Ecuador, giving her a depth of insight into innovation in international business. With an MBA from the University of Hull and many years of experience running her own business consultancy, Paula's background allows her to connect with a diverse range of clients, including cutting edge technology and web-based start-ups but also multinationals in need of assistance. Paula has played a defining role in shaping organizational strategy for a wide range of different organizations, including for-profit, NGOs and charities. Paula has also served on the Board of Directors for the South American Explorers Club in Quito, Ecuador.