Hilton Supra, Vice Chairman of ztudium Group, interviewed Leonard Dorlöchter, Co-Founder and Chief Product Officer at Peaq, a Web 3.0 network that powers the Economy of Things (EoT) in the latest episode of citiesabc YouTube Podcast series. The two discuss how the new generation is embracing the evolution of the internet, the fundamentals that layer the Web 3.0 space, and how the Peaq ecosystem is catering to the demands of digital transformations across all industries.
Leonard Dorlöchter was the new guest in Citiesabc YouTube Podcast series, hosted by Hilton Supra, Vice Chairman of Ztudium Group. Leonard is the co-founder and Chief Product Officer of Peaq, a Web 3.0 network empowering the world with the Economy of Things. Beginning the interview, Leonard shared his journey to entrepreneurship from an early age. "I realised there is a whole different way of doing things, and through entrepreneurship," he said. 
Leveraging technology as a transformative tool, Leonard dived deeper into the space, studying Business Informatics at his Master's level, and developing and building solutions for better design and user experience. 
---
More Interviews
Explaining NFTs with QuHarrison Terry – Author of The NFT Handbook and Head Of Growth Marketing at Mark Cuban CompaniesSusan Oh, Future of AI, Blockchain; Blockchain For Impact Global Summit @ UN HQ, Top 10 Frontier Women in Digital
BooksABC, The New Youtube Series By Author And Entrepreneur, founder of citiesabc.com openbusinesscouncil.org Dinis Guarda, Kicks Off With "The Metaverse Handbook" Review
James Zhang, CEO The Concept Art House – Games, Art And NFTs
Adam Hollander, Serial Entrepreneur, Pack Leader at Hungry Wolves – NFT, Gamification
Interview with Rishi Kapoor, Founder & CEO of paus.tv – The Revolutionary Streaming Platform For Independent Creators
Interview Kireet Khurana, Filmmaker & Creator Of Animation Film "Toonpur Ka Superhero" – Homelessness In India: The "Invisible Visible"
---
Web 3.0: Facilitating a generation of impact makers
Hilton highlighted the wave of young entrepreneurs, who are already making an impact in society with their transformative ideas and technological applications. Explaining the challenges that social media posed for users, Leonard pointed out the reasons for this phenomenon. Social media addiction, mental health problems, and data ownership and security were a few of them, he said, that prompted him to venture into the space of Web 3.0. 
"We really need to be careful. I think the EU made some progress in terms of data regulations, and now with Web 3.0, we get the opportunity to do things differently, and to structure data ownership and control in a different way. It still has social media platforms and you get beautiful innovations, and those products actually connect on a different level, because they bring a lot of value. They connect the world in a way it wasn't possible before."
Exploring the Economy of Things
Hilton wanted to understand the trajectory where Peaq created an intersection of the Internet of Things and Web 3.0. Relating his journey from Advanced Blockchain AG, Leonard said that the idea of Peaq was as old as 2017 when the co-founders of the project got inspired by others building in the space, and they got time and resources to consult the real-world enterprises and lay down the foundations for Peaq. Leonard highlighted some of the real-life use cases of their efforts with Hilton, and said:
"We can work together in a European framework and not have silos in our effort, because this gives a decentralised open infrastructure, starting with the mobility sector."
The two talked about a plethora of advantages of blockchain and Web 3.0, while also discussing the business model challenges it faces. Explaining the long-term vision of Peaq, he said:
"We are really focussed on the real world: creating real value and revenue in real-world transactions. We are not just an on-chain project that is just moving money from A to B, but really making that bridge to the real world."
Further, he also highlighted Peaq's roadmap to its ultimate goal: "We do work to make it possible to realise machine economy and also understand incentives and how well they work by incorporating some metaverse elements by incorporating the virtual aspect of that machine economy."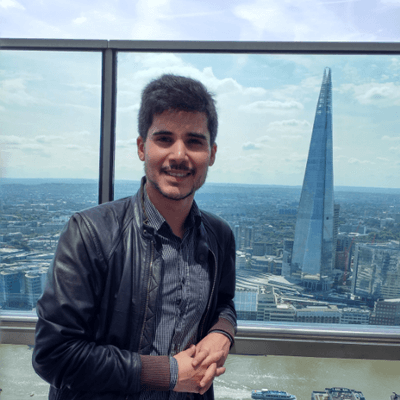 Hernaldo Turrillo is a writer and author specialised in innovation, AI, DLT, SMEs, trading, investing and new trends in technology and business. He has been working for ztudium group since 2017. He is the editor of openbusinesscouncil.org, tradersdna.com, hedgethink.com, and writes regularly for intelligenthq.com, socialmediacouncil.eu. Hernaldo was born in Spain and finally settled in London, United Kingdom, after a few years of personal growth. Hernaldo finished his Journalism bachelor degree in the University of Seville, Spain, and began working as reporter in the newspaper, Europa Sur, writing about Politics and Society. He also worked as community manager and marketing advisor in Los Barrios, Spain. Innovation, technology, politics and economy are his main interests, with special focus on new trends and ethical projects. He enjoys finding himself getting lost in words, explaining what he understands from the world and helping others. Besides a journalist, he is also a thinker and proactive in digital transformation strategies. Knowledge and ideas have no limits.