This is Part 9 of a Guide to Social Entrepreneurship Foundations. In these series of articles we will highlight top international Foundations focused in social business and social entrepreneuship.
Guide done by Paula Newton and Maria Fonseca
About the Foundation
The Clinton Foundation is an organisation that was set up by Bill Clinton, the former president in this millennium with a focus on creating partnerships that transform lives and communities. The goal is to take lives and communities from what they are today to what they potentially could be in the future. Partnerships are built with businesses, governments NGOs and individuals. The organisation aims to find solutions that are faster, leaner and better than those that have come before. Major issue areas for the organisation are climate change, economic development, girls and women, global health and health and wellness.
Management team and founders
The Clinton Foundation's figurehead and namesake as well as driver of many of the organisation's activities is former president of the United States, Bill Clinton. Some of the senior most staff include, among others:
Donna E. Shalala – President
Philip A Berry – Chief Human Resources Officer
Mark Gunton – Chief Executive Officer – Clinton Giustra Enterprise Partnership
Robert Harrison – Chief Executive Officer – Clinton Global Initiative
Rain Henderson – Chief Executive Officer – Clinton Health Matters Initiative
Andrew Kessell – Chief Financial Officer
Walker Morris – Chief Executive Officer – Clinton Development Initiative
Kevin Thurm – Executive Vice President and Chief Operating Officer
Mission
The mission of the Clinton Foundation is:
"To turn ideas into action".
It also has some important guiding principles that drive its activities, which include:
We're all in this together
Nothing truly happens unless a life is changed
No one has all the answers, but we can bring together the people who can find them
Results you can measure are the only results that matter
Empowerment is liberating and life changing
There is always a way to be faster, leaner and better
The greatest good, is helping people live their best life story
The mission and principles together serve to provide a good idea of what the Clinton Foundation stands for.
Geographical Location
The Clinton Foundation was established in the United States of America. It carries out activities worldwide to try to change lives and deal with some of the major issues faced. Some of its projects are US-based, but many have a focus on a specific country or countries overseas.
Areas of Focus
Areas of focus for the Clinton Foundation are programmes that can have a big impact in a variety of different areas. Areas that are of particular interest to the foundation include economic development, climate change, health and wellness and the participation of girls and women.
There are a number of key initiatives that the organisation has started. One is the Clinton Climate Initiative which works to create scalable projects that can be adapted for local conditions to deal with climate change. There is the Clinton Development Initiative aiming to help smallholder farmers to do better economically. There is also the Clinton Foundation in Haiti, focusing on relief efforts there. The Clinton Giustra Enterprise Partnership is focused on alleviating poverty. The Clinton Global Initiative meanwhile has created a community that has improved lives in 180 countries. Meanwhile, the Clinton Health Matters Initiative (CHMI) improves the health of all. Two other initiatives are the No Ceilings: Full Participation Project which aims to increase the participation of women and girls, and the Too Small To Fail initiative which helps parents improve health of children aged 0 to 5 in the USA.
History – Founders
Bill Clinton bowed out of the White House in 2001, and decided that he wanted to spend his time helping people in ways where he could make a real difference – one that would be measurable. The vision was a non-governmental organisation that would work with partner organisations, leverage government capacities and draw in other organisations and individuals to deal with the challenges of inequality that was increasing and to improve the lives of others.
Bill Clinton was asked by the prime minister of St Kitts and Nevis in 2002 at an International AIDS Conference to help to create a health care system to deal with the pandemic. Nelson Mandela also urged him to do this, and at this time he created the Clinton HIV/AIDS Initiative, which has since been named the Clinton Health Access Initiative. He also began seeing other ways his organisation could help, such as in Harlem, New York, where he envisaged an opportunity to empower small local business owners.
The Clinton Foundation's activities have come from Bill Clinton's specific commitments to different issues like climate change. Others he has driven due to life changing events of his own. For example, after he had heart bypass surgery he started working on childhood obesity.
Types of Grants/Awards and Funds available
The Clinton Foundation is "not an operating foundation". It raises money to spend directly on its own programmes rather than investing by grants to other charitable entities.
In some cases, where others are offered support with charitable activities, the way that this is done is through the provision of money to help those partners to develop programmes and commitments rather than directly through working on specific projects.
1 or 2 Examples of types of organizations funded
The Clinton Foundation carries out its own charitable acts through implementing work through its own staff, and also through partners it has built up on the ground. Therefore, it has not supported other organisations in this way.
Nonetheless it has driven tremendous impact. Some examples of this include:
Healthier food choices in more than 30,000 schools in the USA to tackle the issue of childhood obesity
Climate smart agronomic training, higher yields and increased market access for more than 85,000 farmers in Tanzania, Rwanda and Malawi.
Reduction of 33,500 tons of greenhouse gas emissions in the USA
The creation of market opportunities through social enterprise in Latin America, aiding 400,000 people
Clinton Health Access Initiative (CHAI) negotiated prices for 9.9 million people in excess of 70 countries.
These are just some of the tremendous examples of change that the organisation has brought about through its efforts. A word of caution should be introduced here though, as the foundation has been under scrutiny over the last months. According to recent data, the Clinton Foundation raised more than $500 million in donations between 2009 and 2012, but only around 15 percent of that money went to actual charity work, which raised outrage from the civil society.
Education / non-profits / social enterprise
The organisation is a non-profit itself, though as mentioned it does not carry out activities that support other non-profits. It is a strong supporter of social enterprise (though not other established social enterprises) and it works to generate social enterprise to develop solutions to problems. Education is not a specific area of focus but it has been a component in some activities of the organisation.
Social media channels
The Clinton Foundation can be found on the following channels:
Facebook: Facebook: https://www.facebook.com/ClintonFoundation
Twitter: https://twitter.com/ClintonFdn
YouTube: https://www.youtube.com/user/clintonfoundationorg
Instagram: https://www.instagram.com/ClintonFoundation/
Intelligenthq Series on Social Entrepreneurship Foundations Part 1- Skoll Foundation
Intelligenthq Series on Social Entrepreneurship Foundations Part 2 – Ashoka Foundation
Intelligenthq Series on Social Entrepreneurship Foundations Part 3  – Schwab Foundation
Intelligenthq Series on Social Entrepreneurship Foundations Part 4 – UnLtd
Intelligenthq Series on Social Entrepreneurship Foundations Part 5 – The Esmée Fairbairn Foundation
Intelligenthq Series on Social Entrepreneurship Foundations Part 6 – Jasmine Social Investments
ntelligenthq Series on Social Entrepreneurship Foundations Part 7 – The Bill and Melinda Gates Foundation
Intelligenthq Series on Social Entrepreneurship Foundations Part 8 – The Ellen MacArthur Foundation
Intelligenthq Series on Social Entrepreneurship Foundations Part 9 – The Clinton Foundation
Intelligenthq Series on Social Entrepreneurship Foundations Part 10 – The  Young Foundation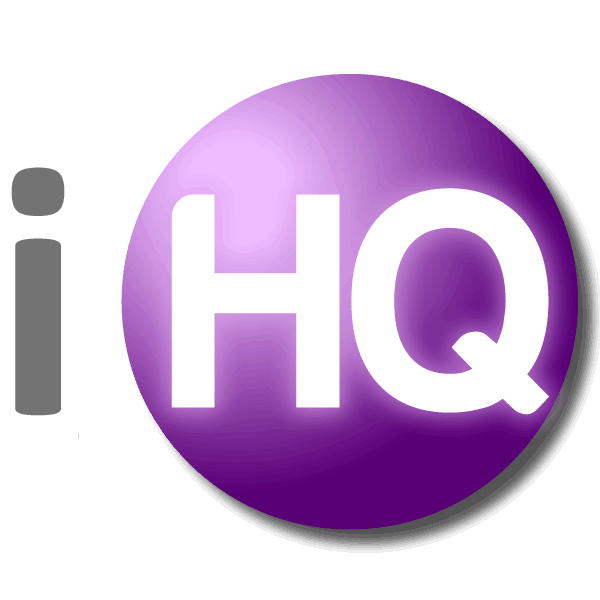 IntelligentHQ Your New Business Network.
IntelligentHQ is a Business network and an expert source for finance, capital markets and intelligence for thousands of global business professionals, startups, and companies.
We exist at the point of intersection between technology, social media, finance and innovation.
IntelligentHQ leverages innovation and scale of social digital technology, analytics, news and distribution to create an unparalleled, full digital medium and social business network spectrum.
IntelligentHQ is working hard, to become a trusted, and indispensable source of business news and analytics, within financial services and its associated supply chains and ecosystems.