Business education is increasingly an asset for any professional interested in building a solid career. The best way of getting a solid business education is doing a MBA.
Despite what the naysayers would have you believe, an MBA is still a worthwhile investment. Those with an MBA qualification still attract top employers and excellent earning and promotion prospects. Nonetheless, studying for an MBA requires a major investment and getting it right requires research. MBA programmes are often assessed for salary levels that students achieve after their course of study, but of course there's more to it than that. International exposure and class size also have a role to play, as do networking opportunities.
Choosing the right school for some people may not be about selecting the crème de la crème. For example, in some cases, relocating family may not be an option, and geographic proximity may be the deciding factor. However, many more want to select a programme that will propel them into the upper echelons of organizations, regardless of where they will be located to do it. They seek the best programmes out there in the marketplace today, and those programmes are to be found all over the world.
There are a lot of business schools worldwide. Whatever the continent you are based the opportunities to do a MBA are big. In order to choose the best school and MBA you have to look at quality, rankings, costs, professors and location. Here in IntelligentHQ you have an extensive list of 100 top worldwide business schools you can research.
The IntelligentHQ Business Schools Directory offers you a digital and social media database of worldwide business schools. It is developed and continuously maintained by IntelligentHQ team in association and partnership with various worldwide organisations, consultancy companies and associated experts in the area. One of the important things to look is the following:
Global MBA rankings:
Forbes Rank 
Financial Times Rank
U.S. News and World Report Rank
Bloomberg BusinessWeek Rank
The Economist Rank 
It is also important to look at:
Job Integration Rate
Web and Social Media Presence
With this in mind we decided to offer you a small introduction to 7 of the top worldwide MBA programmes. Based on recent reviews of a large number of MBA programmes, the following are the top seven MBAs for those that do have the flexibility to move for their studies.
1. Harvard Business School
Harvard is perhaps unsurprisingly always up there in the top handful of business schools. According to The Economist's "Which MBA?" ratings for 2013, Harvard is placed sixth in the list, but an MBA from this school brings with it considerable prestige and respect and it will open doors just about anywhere, so it could certainly be rated higher. Of course an MBA from Harvard will set you back a fair bit, but you'll almost certainly secure a winning salary to pay it off afterwards.
2. IMD
According to Kurt Badenhausen of Forbes (2013) The IMD programme, based in Lausanne, Switzerland is the best international MBA. As Badenhausen explains: "IMD is unique in its class size which is only 90 each year. Harvard and Wharton class sizes both top 700 each year. INSEAD is over 1,000. The smaller class gives career services workers the opportunity to have a customised approach for each student".
The programme is considered to be excellent in terms of teaching and salaries commanded following the period of study. Badenhausen points out that students have generally paid off their MBA investment within 2.3 years due to the salary that they can get on exiting the programme.
3. London Business School
Another much respected MBA programme  the one offered by the London Business School. John Byrne (2013) of Poets and Quants comments that: "London's dominance is testament to a school that continues to prove that MBA students do not have to go to the US for a world class business education". According to Byrne, to get admitted you'll have to be in the top 400 of the more than 2,000 would-be students that apply each year, and your application will benefit from a GMAT score close to 700 too.
Located in one of the top cities of the world this MBA offering ranks in various lists and offers a powerful business integration with a fast growing business and financial environment. This MBA offering is one of the most geographically diverse. This Business education offer draws 8% of the 2014 class from 6 different continents (according to Forbes Business School List). The school has an international global audience, is located in the heart of London, UK. This offer has an audience of over 90% of its students coming from abroad.
4. INSEAD
INSEAD is a very international programme with campuses in Singapore, Abu Dhabi and France, and movement between these campuses encouraged. It has a heavy focus on cultural diversity and aims to inspire a global perspective among its students. IESE Business School – Spanish-based in the cities of Barcelona and Madrid, IESE also boasts facilities in other global cities such as Sao Paulo, Shanghai, Nairobi and New York. This global outlook seeks to develop what IESE calls "a cross-cultural global learning experience that will sharpen and fresh your leadership skills to give you a world impact". The Economist voted it number one in Europe for MBA programmes in 2013.
5. Stanford
Forbes ranked Stanford as the best MBA programme in the United States in 2013. Its report of Stanford finds it to be the hardest school to get into in the USA, with, "the lowest acceptance rate and the highest median GMAT scores". Part of the Stanford difference is that all students are expected to take a foreign excursion during their studies. This may make up for the fact that the programme is less international than others listed with the student body being 67% comprised of US citizens.
6. Booth School of Business 
The Economist's "Which MBA?" rankings for 2013 saw this Chicago-based school at the top of the list. If you hope to one day secure a Nobel Prize, this school may be the place for you as it has eight Nobel laureates in its team.
7. University of Oxford Said Business School
Oxford has a massive global prestige an history in the education industry. Its MBA is like no other for various special reasons. First it is integrated in a top university and you will be learning within the greater Oxford academic community. It offers an extremely intense year, but worth it in every way as it positions students close to a powerful community of influential business leaders. Each class is made up with people from around over 50 countries.
Oxford Saïd's 1-year MBA program emphasizes business focus and an experiential learning approach.  All Oxford Saïd's MBA students have to complete an entrepreneurship project as part of their program, for which they prepare a startup business plan and pitch to venture capitalists.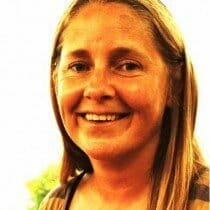 Paula Newton is a business writer, editor and management consultant with extensive experience writing and consulting for both start-ups and long established companies. She has ten years management and leadership experience gained at BSkyB in London and Viva Travel Guides in Quito, Ecuador, giving her a depth of insight into innovation in international business. With an MBA from the University of Hull and many years of experience running her own business consultancy, Paula's background allows her to connect with a diverse range of clients, including cutting edge technology and web-based start-ups but also multinationals in need of assistance. Paula has played a defining role in shaping organizational strategy for a wide range of different organizations, including for-profit, NGOs and charities. Paula has also served on the Board of Directors for the South American Explorers Club in Quito, Ecuador.