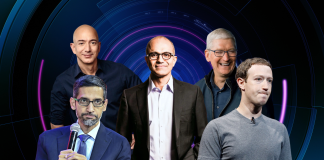 Apple, Alphabet, Microsoft, Meta, and many more….. The top tech companies of the world have revolutionised the way we live, work, and communicate, ultimately...
Social Networking Giant Facebook is now ten years old. To celebrate, you will find apersonalised video of your time on the social network if you are so...
Facebook's Mark Zuckerberg called Snapchat a "super interesting privacy phenomenon," in a discussion at Stanford University. The talk, covered extensively by TechCrunch, touched on various topics, including NSA...
I am guessing Mark Zuckerburg is a very happy man this man week. Thanks to a 20 percent jump in Facebook's value, his personal...