Taaha Nizam, CEO of HashCase and creator of 40 NFT collections, features at the latest episode of Dinis Guarda YouTube Podcast series, powered by openbusinesscouncil.org, fashionabc.org, and citiesabc.com to discuss how NFTs are opening the gates to overall Web 3.0 experience.
Taaha Nizam, a young entrepreneur, engineer, and technologist, is the Founder and CEO of HashCase, a platform that creates, launches, and distributes digital assets to a non-web 3.0 audience.
Inspired by Taaha's achievements at a young age, Dinis asked him to reveal the journey that led him to establish HashCase. Taaha told him that his parents were law attorneys, and had their own law firm. This gave him the confidence to venture into the world of technology right after his graduation in Engineering from a prestigious college in India.
He told Dinis that he, along with a group of friends, created a community of people who would engage, interact, and collaborate to create NFT collections during its early days, in 2017. Recounting his days at one of the largest blockchain firms in Hong Kong, Taaha learned about the limitations of Ethereum blockchain, and the advantages that platforms like Polygon offered. As his interest grew in technology, and he started building his network, he got all the help along his course to laying the foundations of the present-day HashCase.
"That was my first area in Web 3.0, on the NFT side of things. Then as we've been building our network, we created an incubator for many NFTS.", said Taaha. Today, he is the creator of 40 NFT collections.
---
More Interviews
James Zhang, CEO The Concept Art House – Games, Art And NFTs
Adam Hollander, Serial Entrepreneur, Pack Leader at Hungry Wolves – NFT, Gamification
Interview with Rishi Kapoor, Founder & CEO of paus.tv – The Revolutionary Streaming Platform For Independent Creators
Interview Kireet Khurana, Filmmaker & Creator Of Animation Film "Toonpur Ka Superhero" – Homelessness In India: The "Invisible Visible"
Pedro Gadanho – Architecture, Arts, Cities & Society – Former MoMA & MAAT Curator, Architect
Susan Oh, Future of AI, Blockchain; Blockchain For Impact Global Summit @ UN HQ, Top 10 Frontier Women in Digital
---
Creating a novel custodial wallet solution
Finding an edge at the emerging frontier of blockchain and NFT technology, Taaha founded HashCase in 2021 to allow users to access their NFTs without ever having to create a Web 3.0 account.
During the interview, Dinis wanted to scrape the surface, and unearth the layers that created this unique platform.
"From the beginning, we started to understand that NFTs make sense if there is some utility associated with them. But, there is still one problem that is not solved: its distribution. So, your average consumer who might want to use an NFT does not have the means of accessing the NFT without having access and onboarding on the whole Web 3.0. that according to me is a design flaw. Because web 3.0 is simply a protocol, and the concepts like play-to-earn, tokens, metaverse, and NFTs are concepts that have always existed. But their existence does not guarantee the entry of users to Web 3.0. So, there was clearly something to be done for the consumers who want to engage with NFTs but do not want to jump to all the dimensions of Web 3.0 just yet.", said Taaha, explaining the need to create HashCase.
Dinis was interested to know how HashCase is progressing towards creating solutions for the metaverse. Taaha told him that while the metaverse is an inevitable reality of our times, improvements in terms of bandwidth and technology are making it more real with time. Explaining the role of NFTs in this space, Taaha said:
"At the end of the day, you need assets to store and hold that need to be light-weight, can confirm to certain standards, and that is platform(s)-compatible. NFT could be that one common standard that is applicable across places, and that is easy to shift around. It unlocks all the experiences the moment you enter a metaverse, but it need not be necessarily present in Web 3.0. To make sure we are able to withhold such proof of ownership and authenticity, HashCase offers custodial wallet solutions".
Tech Ecosystem in the Indian Economy
Sharing facts with statistical data, Dinis was interested to know the status of tech ecosystems being built in Indian as well as global economies.
"Fortunately, the builders are in a much better situation than the speculators and the investors. while people need to understand these novel concepts like blockchain, metaverse and Web 3.0, the regulators also need to grasp these to be able to lay down the framework. This all is going to take a little bit of time and education. Influencers and leaders have taking the forefront to give it a direction. The overall enthusiasm and response to understanding the fundamentals and their application has been encouraging.", he concluded.
About citiesabc.com
https://www.citiesabc.com/​​​​​​​​​​​
https://twitter.com/citiesabc__​​​​​​
About openbusinesscouncil.org
https://www.openbusinesscouncil.org/
4IR: AI Blockchain Fintech IoT Reinventing a Nation by Dinis Guarda and Rais Hussin (4irbook.com)
Dinis Guarda citiesabc openbusinesscouncil Series is also available as podcast on:
Apple Podcasts: https://podcasts.apple.com/us/podcast/dinis-guarda-citiesabc-openbusinesscouncil-series/id1510330391
On Spotify: https://open.spotify.com/show/1vA8KaDaRpJ0mAfpNbfTSF?si=H_WngL4RSOyu1W7VAmM41w&dl_branch=1
Google Podcasts: https://podcasts.google.com/feed/aHR0cHM6Ly9mZWVkcy5idXp6c3Byb3V0LmNvbS8xMDMyMzg4LnJzcw==
Amazon Music: https://music.amazon.com/podcasts/953a5156-823c-4e86-baeb-4fda1128e44c/DINIS-GUARDA-CITIESABC-OPENBUSINESSCOUNCIL-SERIES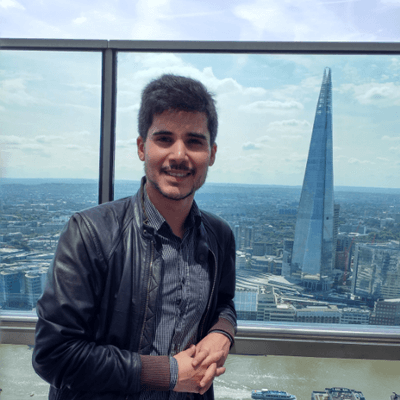 Hernaldo Turrillo is a writer and author specialised in innovation, AI, DLT, SMEs, trading, investing and new trends in technology and business. He has been working for ztudium group since 2017. He is the editor of openbusinesscouncil.org, tradersdna.com, hedgethink.com, and writes regularly for intelligenthq.com, socialmediacouncil.eu. Hernaldo was born in Spain and finally settled in London, United Kingdom, after a few years of personal growth. Hernaldo finished his Journalism bachelor degree in the University of Seville, Spain, and began working as reporter in the newspaper, Europa Sur, writing about Politics and Society. He also worked as community manager and marketing advisor in Los Barrios, Spain. Innovation, technology, politics and economy are his main interests, with special focus on new trends and ethical projects. He enjoys finding himself getting lost in words, explaining what he understands from the world and helping others. Besides a journalist, he is also a thinker and proactive in digital transformation strategies. Knowledge and ideas have no limits.