Discussions at the 800-strong April gathering set the scene for this year's Sibos Dubai.
Meet us at #Sibos Dubai …and bring your fondest memories

— SWIFT (@swiftcommunity) August 2, 2013
The SWIFT Business Forum London 2013 on 30 April played host to 800 delegates, who flocked to The Brewery to participate in a rich line-up of discussions among senior market experts on a range of issues profoundly affecting the development of the financial services industry – many of which will continue at Sibos in Dubai from 16-19 September. Echoing discussions at the SWIFT Business Forum London, one of the main themes of this year's Sibos programme is regulation (alongside operational excellence and worldwide shifts).
The growing impact of regulatory requirements on the industry is also reflected in the return of the Compliance Forum to Sibos. Other highlights will include the Corporate Forum, the Market Infrastructures Forum, the Standards Forum, the Technology Forum, Africa & Middle East Day and Innotribe – as well as Big Issue Debates on regulation and financial inclusion and a range of general interest sessions.
At the london event, Arun Aggarwal, Managing Director, UK, Ireland & Nordics, SWIFT, explained the theme of the forum: Thinking beyond compliance: Turning challenges into opportunities. The time has come, he said, to look beyond simply complying tactically with new regulation, but to also re-focus on business differentiation and growth. To do this, it's necessary to leverage investment both for compliance and to generate business value at the same time.
Looking forward, re-regulation is a given and as the fog of regulatory uncertainty starts to clear it is imperative that, with restricted investment budgets for the foreseeable future, financial institutions think beyond short-term compliance. The stakes are high and the winners will create infrastructures that not only meet immediate compliance needs but have the flexibility to accommodate emerging requirements – and indeed can be leveraged for real competitive advantage.
Industry questions such as, 'What are the optimal operating models to ensure success in this new landscape'? and 'What is the impact of regulatory fragmentation across different markets on global businesses'? were debated by a line-up of senior industry figures and featured streams focused on the specific strategic and operational issues facing key market segments, including  investment managers, broker/dealers, custodians, transaction banks and corporates.
You can check out the SWIFT community on YouTube for a recap to view:
 The SWIFT Business Forum London keynote by Sir John Gieve, Former Deputy Governor of the Bank of England
 The closing speech by Mark Garnier, UK Member of Parliament
 The plenary debate on regulation
 The wrap-up video from London; and
 A preview video of Sibos 2013 in Dubai from 16-19 September
Source/image: Swift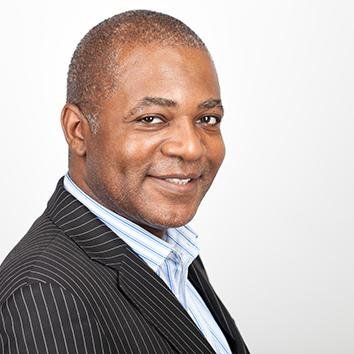 Hayden Richards is Contributor of IntelligentHQ. He specialises in finance, trading, investment, and technology, with expertise in both buy-side, sell-side. Contributing and advising various global corporations, Hayden is a thought leader, researching on global regulatory subjects, digital, social media strategies and new trends for Businesses, Capital Markets and Financial Services.
Aside from the articles, interviews and content he writes for IntelligentHQ, Hayden is also a content curator for capital markets, analytic platforms and business industry emerging trends. An avid new media explorer Hayden is driven by a passion for business development, innovation, social business, Tech Trading, payments and eCommerce. A native Trinidadian, Hayden is also a veteran, having served with the Royal Air Force Reserves for the past 10 years.
Follow Hayden on Twitter @HaydenARichards, linkedin.com/haydenhrichards and http://www.scoop.it/u/hayden-richards