Summer Lovin': Beach Reads for Your iPhone
If you are already familiar with reading on your iPhone then the Nook reading app will be no stranger to you. With summer coming just around the corner and you're ready to get your summer reading on with the NOOK best reading apps for iPhone, what is better than planning your beach reads? With more weekends spent on the beach, fizzy drinks and cocktails for the longer days and shorter nights which gripping reads are most worth you time? A better question to ask is–what makes a beach read?
Truth is, a beach read is rather difficult to define. While some of our initial thoughts might be on summer romance and comedies, there is more to the term. People have read anything from Virginia Woolf to Sophie Kinsella while lying on the scorching sand. Don't hold yourself back from enjoying some diversity in your beach reads this summer. A beach read encompasses the qualities of a page turner, and is compelling and simplistic enough to digest under the hot weather. Perhaps it won't have the dramatic heartbreaking plot twist, but ideally we're not looking to shed anything aside from sweat on the beach.
Check out some of these awesome beach reads, beach bums!
The Story of Land and Sea by Katy Simpson Smith
This novel is on the sadder end of the beach read spectrum but nonetheless worth a look. Set by a quiet seaside, this story follows the lives of a family that is bound by where they live–by the sea. The storyline is both troubling and moving as it touches on the exploitative relationships between owners and slaves. If you're someone that admires historical settings, thoughtful and religiously inflected literary fiction, this novel is highly recommended. But if you're looking for something more upbeat, move on down this list!
The Vacationers by Emma Straub
Coming back around to something more upbeat, as the title reflects, this novel is a story about a family on vacation. In the story we get to know a family that is seeking reconciliation between one another and try to do so during a two week vacation. This read is light and contains clean prose. Despite sometimes being harsh on statements, the novel is often humorous and brings to the reader some well articulated insights on family relationships. In a follow up to the vacationing experience, Straub also manages to address the post vacation issues of the family to leave the reader with a better sense of closing.
Lost For Words by Edward St. Aubyn
You'll be at a lost for words as you turn through the pages of satire and uncovering some uncomfortable truths throughout the novel. It doesn't contain the usual depth of St. Aubyn's previous works but it's precisely what we need for a light beach read. The satirical social observations and straight-to-the-point British humor will leave you laughing as you bathe in the sun. Surely this must be a happy storyline if it's that satirical? You would be wrong. St. Aubyn brings to us some dark humor making it very entertaining for the cynics inside all of us to read this novel.
California by Edan Lepucki
Are you a fan of young adult novels with the themes of dystopia? 'California' opens with a couple that has been chosen to flee to Los Angeles because of a combination of an oil crisis and natural disasters triggered by global warming. It follows their relationship through this rare and profound dystopia and is definitely a page turner. Tension mounts throughout the storyline and with each chapter comes a new perspective from new characters. As a debut novel, this is one of the strongest ones on the market by far. For those who are fans of Suzanne Collins and her works, this is a must for your beach reading list this summer. Who knows, this might even turn into a movie one of these days!
Lucky Us by Amy Bloom
An abstract, fantasy version of the American Dream, this novel captures one family's quest to find it. This is only Bloom's second novel and she's already been nominated for a National Book Award. Based on life shortly after World War II, the protagonist sets out to meet her half-sister following her father's death. Fans of historical fiction will find interest in the exploration of life at home during and following World War II in this novel. Bloom manages to paint a story out of a number of carefully arranged letter exchanges, modern imagery of the American Dream and overwhelming optimism of the characters in various scenes. Because of these bigger than life characteristics, characters in this book sometimes appear to be less relatable and more artificial to the reader–Bloom blurs the boundaries of fable and reality.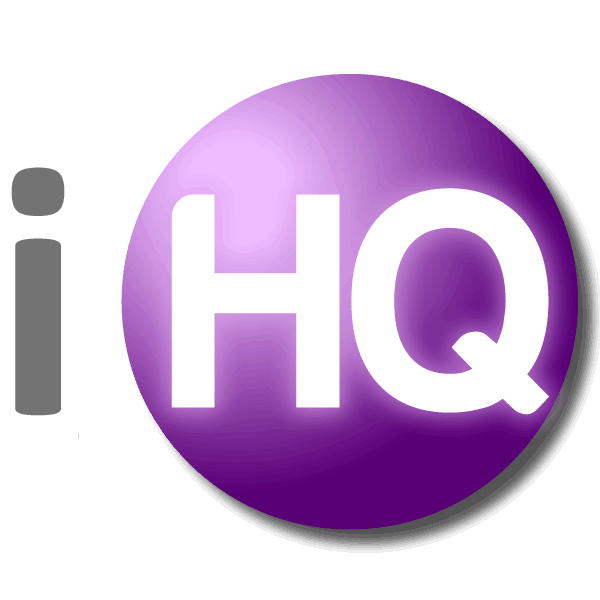 IntelligentHQ Your New Business Network.
IntelligentHQ is a Business network and an expert source for finance, capital markets and intelligence for thousands of global business professionals, startups, and companies.
We exist at the point of intersection between technology, social media, finance and innovation.
IntelligentHQ leverages innovation and scale of social digital technology, analytics, news and distribution to create an unparalleled, full digital medium and social business network spectrum.
IntelligentHQ is working hard, to become a trusted, and indispensable source of business news and analytics, within financial services and its associated supply chains and ecosystems.