On Monday, search giant Google announced that it has reached a deal to acquire Nest Labs, the smart thermostat maker founded by former Apple brain Tony Fadell. Fadell was a key figure behind Apple Inc's iconic iPod music player. The announcement is a big deal (literally) and could be taken as serious proof that Google firmly believes in a connected future and is making it easy to usher in an 'internet of everything' world. According to the Wall street Journal, "The deal would be Google's second largest, behind its 2012 acquisition of cellphone maker Motorola Mobility, and marks another expansion of the company's ambitions beyond its search advertising business, from robots to self-driving cars". Nest Labs's mission is to reinvent unloved but important devices in the home such as thermostats and smoke alarms.
Since its launch in 2011, the Nest Learning Thermostat has been a consistent best seller–and the recently launched Protect (Smoke + CO Alarm) has had rave reviews.
Tony Fadell, CEO of Nest, said: "We're thrilled to join Google. With their support, Nest will be even better placed to build simple, thoughtful devices that make life easier at home, and that have a positive impact on the world." Speaking to Wired magazine just after the deal was announced Tony Farnell suggested that their roadmap allowed 'technology to do the hard work' and when Google came into the picture "they asked could you do this more quickly". Speed and timing to market in this instance for Google is critical.
[xyz-ihs snippet="nest"]
Marcus Wohlsen writing in a wired article, suggests the real reason for Google's urgency:
"The key lesson from the just-ended Consumer Electronics Show in Las Vegas is that serious innovation in core gadget lines like smartphones and televisions is coming to an end. Google itself has never managed to make a mark in either category. Not only that, its much heftier $12.9 billion purchase of Motorola Mobility has mostly served as a strong drag on its bottom line. Instead, the excitement at the show was around wearables and the so-called internet of things. The future of hardware isn't better versions of the same standalone tech. It's what you can create when you take all the smarts of the smartphone and build them into everything else."
So if you merge Nest's home solutions together with Google's language recognition, this marriage of tech could give Google its strongest route into the home environment. "Google will help us fully realize our vision of the conscious home and allow us to change the world faster than we ever could if we continued to go it alone," writes Fadell on the Nest blog. 
"We've had great momentum, but this is a rocket ship." Nest's product experience is Apple-like and it is likely, that Google wants to tap into that. Google Boss, Larry Page seemed enthusiastic about Nest's current product lineup and its founders' abilities in a statement and said that Google was "excited to bring great experiences to more homes in more countries and fulfill their dreams."
Image credit via nest blog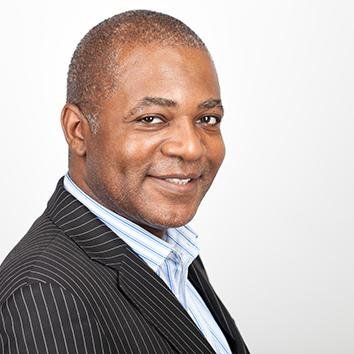 Hayden Richards is Contributor of IntelligentHQ. He specialises in finance, trading, investment, and technology, with expertise in both buy-side, sell-side. Contributing and advising various global corporations, Hayden is a thought leader, researching on global regulatory subjects, digital, social media strategies and new trends for Businesses, Capital Markets and Financial Services.
Aside from the articles, interviews and content he writes for IntelligentHQ, Hayden is also a content curator for capital markets, analytic platforms and business industry emerging trends. An avid new media explorer Hayden is driven by a passion for business development, innovation, social business, Tech Trading, payments and eCommerce. A native Trinidadian, Hayden is also a veteran, having served with the Royal Air Force Reserves for the past 10 years.
Follow Hayden on Twitter @HaydenARichards, linkedin.com/haydenhrichards and http://www.scoop.it/u/hayden-richards